View All Blogs
Blog:
Recreate Responsibly and Follow Proper Telluride Trail Etiquette
We all love to explore Telluride's backyard which offers an extensive network of trails ideal for hiking and biking.  Please remember to recreate responsibly and do not throw trash or plastic water bottles (consider using a reuseable water bottle filled with pure Rocky Mountain spring water straight from our taps) on the trail and dispose of human waste and toilet paper properly. Don't forget to pick up after your four-legged friends as well. Please adhere to to the following Telluride Trail Etiquette:

Slow down, communicate and be nice to other trail users.

 Plan ahead and be self-sufficient. Bring water, food and start early to avoid afternoon thunder storms.

Pack out what you pack in (that goes for human waste as well).

Use open/legal trails and encourage your friends and family to be good trail stewards too! 

Keep singletrack single and respect the environment/landscape.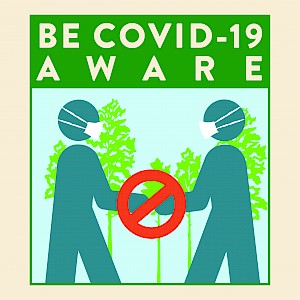 Be COVID-19 Aware: Practice proper COVID-19 health protocols.
Telluride Mountain Club has done an amazing job of maintaining and growing Telluride's trail network. Support their work through their Opt In For Trails program or by making a donation.