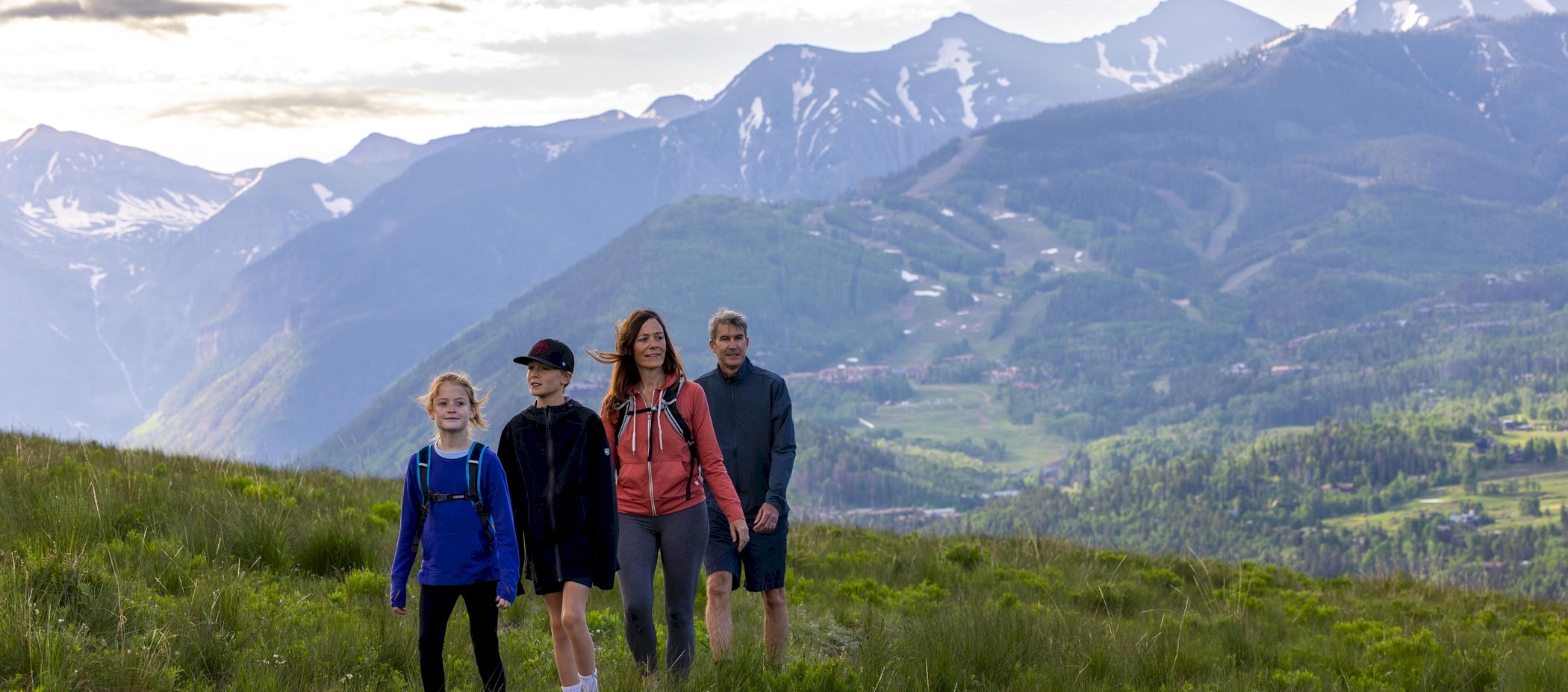 How to Recreate Responsibly While Visiting Telluride
Visiting Telluride is a magical experience - from snow-capped peaks to rushing waterfalls and fields of waterfalls. In order to keep things looking beautiful, we need your help! Please help us practice "leave no trace" principles while visiting our backyard. 

How to Visit Telluride & Mountain Village Right
As we welcome visitors to our beautiful town and surrounding area, we ask that you take in the magestic views and appreciate what nature has given us. As locals, we care deeply about the environment and hope you will too. 
Do the World Right
Let's work together today for a better tomorrow.
Let's waste less and enjoy more.
Let's not be trashy and instead reuse and recycle.
Let's get a java jolt with a reusable mug.
Let's sip beverages with a metal straw.
Let's offset our travel emissions.
Let's conserve resources by turning off lights when leaving a room, unplugging electronics and chargers when not in use and reusing towels and linens.
Do You Right
Let's always be prepared with sunscreen, layers and water.
Let's stay hydrated with our pure Rocky Mountain water from a reusable water bottle.
Let's care more about ourselves than the selfie.
Do Our Towns Right
Let's ride the free Gondola, a bike, the eco-friendly free buses or walk like a local.
Let's be aware of local single-use plastics bans and remember to bring reusable bags to avoid fees for disposable ones.
Let's come to see and not be seen.
We are a small town with a big heart. Let's treat local workers with kindness and respect.
Do Our Backyard Right
Let's take a deep breath, slow down and be respectful of others and the environment.
Let's keep the mountains pristine by bringing out everything we brought in.
Let's enjoy wildlife and nature without disrupting.
Let's always be careful with fire.
Let's tag responsibly or, even better, not at all.

Trail Etiquette 101
Leave No Trace
Pack out what you pack in. 
Dispose of trash and waste properly (that includes pet waste).
Toilet paper is trash too. Pack it out. 
Share the Trail
Slow down, communicate and be courteous to other trail users. 
Make yourself known. 
Be aware of your surroundings. 
Do not disturb wildlife. 
Yield to Others
Let fellow trail users know you are coming.
Strive to make each pass safe and courteous. 
Hikers coming uphill have the right of way. If you're descending the trail, step aside and give space to the people climbing up.
Bicyclists yield to hikers and horses or other pack stock, while hikers yield to horses and other pack stock. 
Stay on the Trail
Keep singletrack single and respect the surrounding environment and landscape. 
If a trail is too wet and muddy, turn back and save the hike for another day.
Walking around a muddy trail can damage the ecosystems that surround the trail. Stay on the trail.
Be a Good Trail Steward
Only use open, legal trails. 
Encourage your friends and family to be good trail stewards. 
Be Prepared
Plan ahead and be self-sufficient. 
Bring water, food, layers, and first aid-care. 
Start early and always have a Plan B.