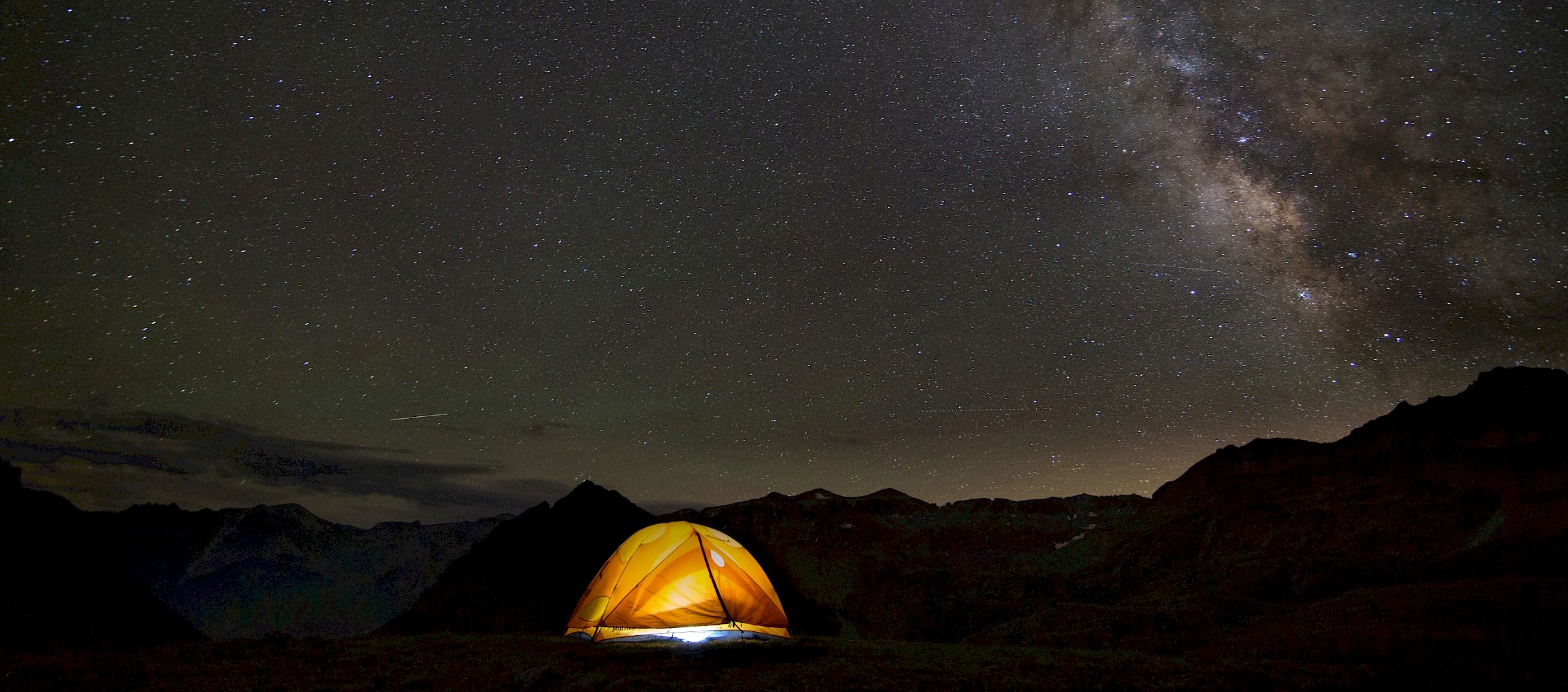 Sleep out under the stars
The Telluride area offers a variety of locations for camping in the heart of the San Juan Mountains. Be sure to book your stay in advance as spaces can be limited
For details about camping in Telluride itself, be sure to refer to the Town of Telluride campground information. All camping is by online reservation only, and there is limited availability at the Telluride Town Park Campground for the 2022 season. Cancellations do occasionally create availability. 
For a downloadable map of the area's regional campgrounds, click here. The majority of reservable campgrounds in the Telluride area are booked well in advance. Please stop by or call the Visitor Center at 1.855.253.0462 for recommendations on the first-come, first-served campgrounds in the area.
While we welcome RVs in Telluride, parking spaces in our quaint town is limited. RVs are only allowed to park overnight in the Telluride Town Park Campground and sleeping in your RV is only permitted when your vehicle is parked in a designated campsite. The maximum length of RVs allowed in the Campground is 30 feet (including the length of the vehicle pulling it). Sorry, no electrical hookups or RV dump stations are available on-site. The RV dump station is at the wastewater treatment plant at Society Turn.
RVs and trailers may park in the Mountain Village in the Gondola Parking Garage, levels 1, 3 and 4 only, and require two tickets at the rate of either $14 per day or $50 overnight (valid for 24 hours).
Please follow best practices when camping to prevent wildfires. 
Hide Visual - All Lodging
Browse All Camping & RV
Showing {{ displayedCount }} of {{ items.length }} results
No items match the criteria