Our Team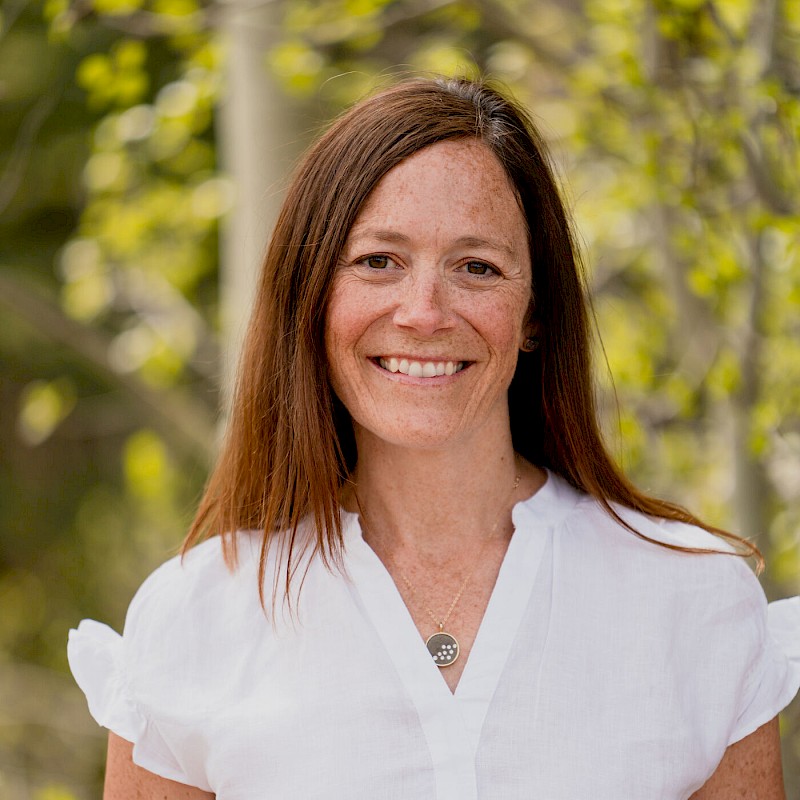 Kiera Skinner
Executive Director
Kiera Skinner has been on the Telluride Tourism Board team since May 2010, and became Executive Director in 2022. She started her career in ski industry and tourism marketing in 2001 at Purgatory Resort in Durango. In 2006, she moved to Telluride where she was Director of Sales and Marketing for property management company Resort Quest, and then opened and launched luxury boutique hotel Lumière. Originally from Boston, Kiera would spend summers in Colorado where her dad lived, and graduated from the University of Colorado Boulder. She visited Telluride for the first time in summer 1987 and fell in love with the beauty and character of the area. Now, she's grateful to be raising her two children, Kyle and Camille, here with husband, Matt. Kiera currently sits on the board of Palm Arts as secretary, the Colorado Tourism Office's (CTO) International Promotions Committee, the CTO's Destination Stewardship Council, and assisted San Miguel County with PR efforts during COVID as Public Information Consultant.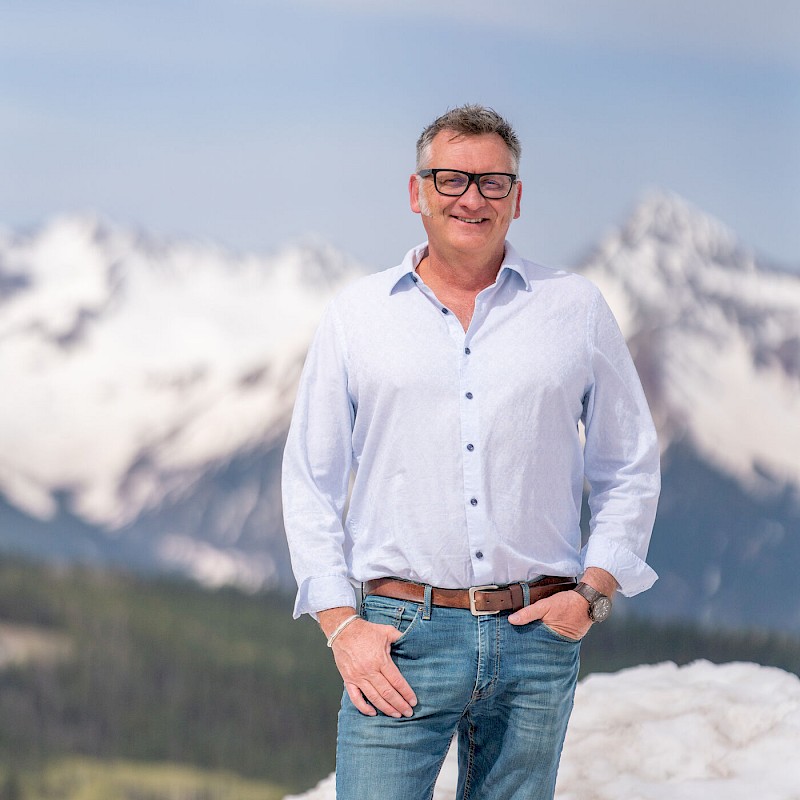 Tom Watkinson
Director of Public Relations
After growing up in Telluride and returning home from college, Tom became a rafting, jeeping and snowmobile guide for Telluride Outside. After almost 10 years of guiding, and over 30 years of living in Telluride, Tom made the career change of going to work for Telluride Ski Resort. He started in sales and moved on to PR and Communications where he spent 11 years marketing the ski resort and Telluride.
Shortly after joining the TTB team, Telluride's Town Council had four seats come up for election and Tom took it upon himself to dip his toe in the political ring. He was elected to the seven-seat council in 2017 to a four-year term.
Tom's passion for this community, town and box canyon shows as he has raised a family and started a second generation here in Telluride.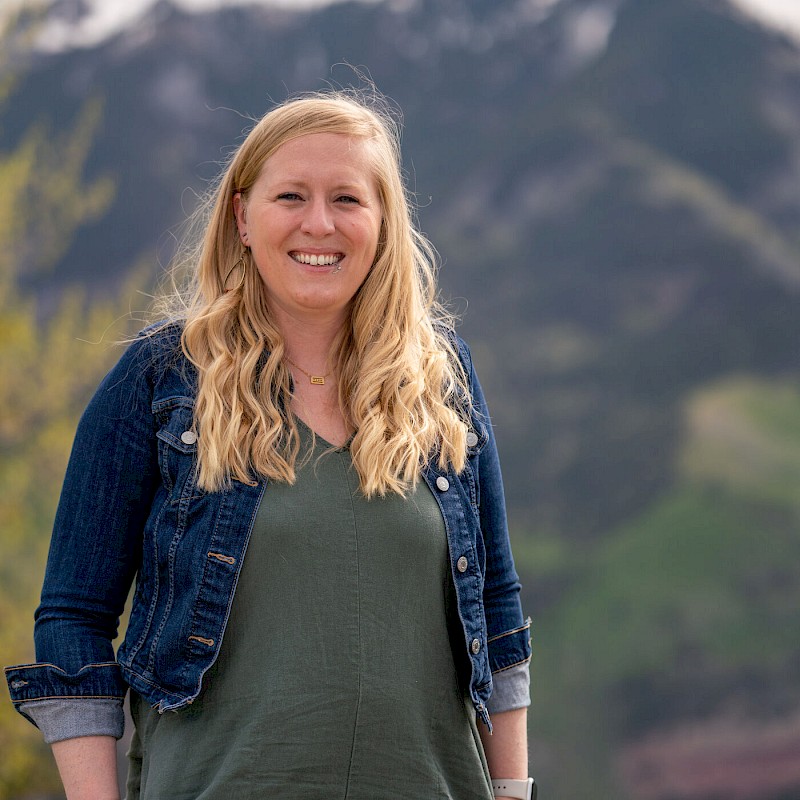 Allison Bills
Destination Program Manager
Allison was born and raised in the great city of Chicago. She earned her BA from Millikin University, where she played soccer and was elected to the Athletic Hall of Fame in 2018. Allison continued her education at DePaul University, earning a BA in journalism. While in Chicago, she worked for numerous news outlets, magazines, and television stations before making the jump to small-town life in Telluride.
Unlike most people, Allison moved to Telluride for the summers. She first visited Telluride in 2011, and like everyone else who has ever stepped foot in town, fell in love with the charm. Her now-husband proposed at Blue Lakes before they decided to make the move permanent in 2018 with their two dogs (she has since added a few more animals to her crew). She currently resides in Norwood and you can find her hiking, paddle boarding, off-roading, skiing, gardening, and rooting on her beloved White Sox, Bears and Blackhawks.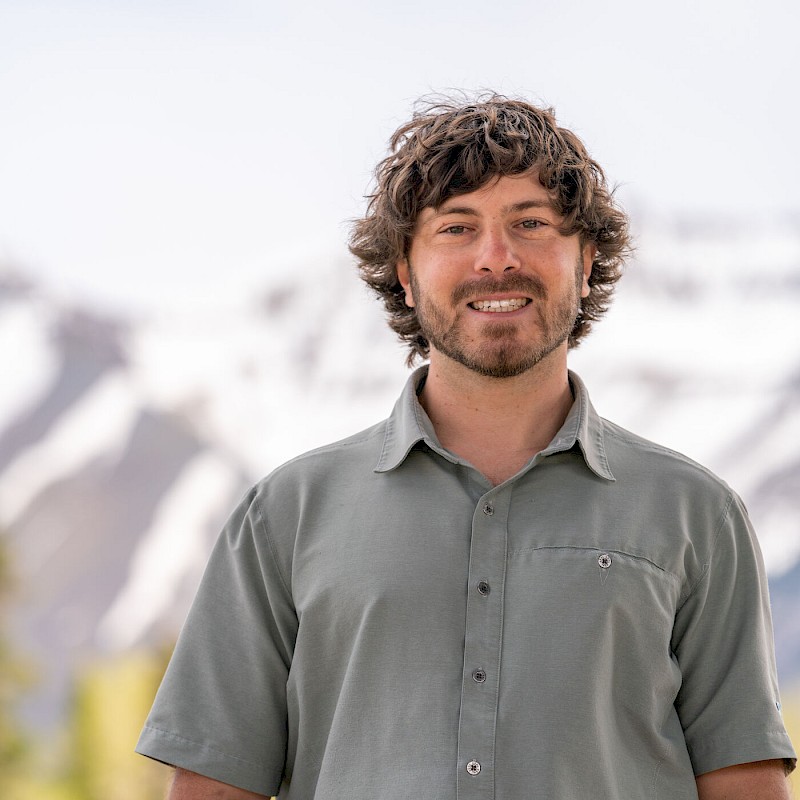 Jacob Siegel
Operations Manager
Jacob grew up in Atlanta, GA, and attended the University of Georgia where he earned his BBA in Economics.  Once he graduated, he decided to take a break from city life and thru-hike the Appalachian Trail.  Afterwards, he decided to explore living somewhere where the outdoors were more accessible so he could pursue his hobbies of fishing, backpacking, and snowboarding.  In 2015 that brought him to Telluride, where he's lived ever since.
In Telluride he worked as a Lift Operator and Irrigation Technician before settling in at Christy Sports.  At Christy Sports he worked his way up from Ski Tech to Store Manager for over six years before joining the TTB team as Operations Manager in the fall of 2022.  He brings with him a focus on guest service and first-hand experience working in Telluride's tourism-based economy.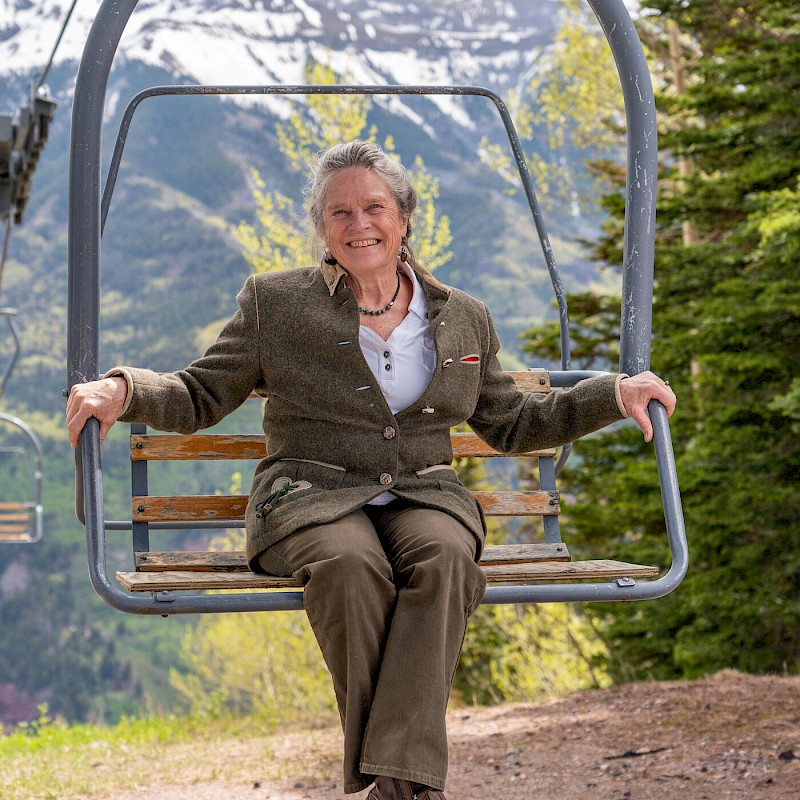 Jennifer Antista
Destination Concierge
Originally from Wisconsin, Jennifer Antista first came to Telluride over Black Bear Pass in 1975 and fell so deeply in love, that she moved to the area a month later. She became the caretaker at Skyline Ranch, and was married at the upper lake in 1976.
Jennifer then moved to Seldovia, Alaska, where she commercial fished, was a recreation director, and became an EMT II, to name just a few of her many endeavors. In 1979, she started a set net commercial fishing operation on an island in Cook Inlet for salmon. Her first child, Rawley, was born in 1980, and her second child, Lavender Rose, was born in 1982. It became a family operation and the two children became very much involved. When the Exxon Valdez oil spill disaster took place, Jennifer became the director of operations for the town's response team.
In 1989, Jennifer moved back to Telluride, and was on Telluride Ski Resort's Ski Patrol from 1990 through 1995, before her third child Alyssa was born in 1996. Over the years, Jennifer has managed a restaurant, became a massage therapist, climbed mountains and explored the backcountry with her family. Her love for Telluride continues to grow, and her passion is sharing her love for Telluride and the surrounding area with others and watching them glow.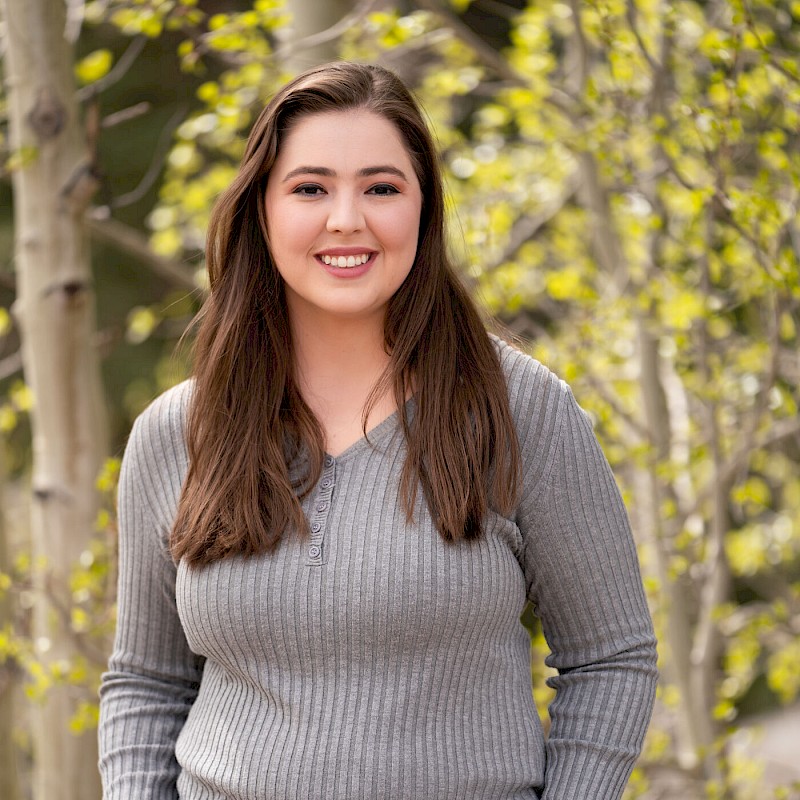 Palma Tavenner
Destination Concierge
Born and raised in New Mexico, Palma was named after a small hill east of Albuquerque.
Her first trip to Telluride was in August of 2016 to visit her boyfriend and his family, where she fell in love with the green and rainy summer. She excitedly came back that December to ski for the very first time, but the ski dream was short lived.
She graduated from New Mexico State University with a bachelor's degree in theatre and a concentration in musical theatre in 2018. Just two weeks after graduating, she moved to Orlando, Florida to work for the Walt Disney Company. She told jokes and drove boats backwards through the jungles of the Jungle Cruise, and later took guests back in time to visit Princess Belle. In August of 2019, she moved to Telluride with her boyfriend so he could pursue his dream job of being an arborist. In August of 2021, they ventured for a hike to the top if Lift 15 where he proposed after seven years together. In September of 2022, they said their vows and sealed the deal with a shotski at a Telluride waterfall.
Before Palma worked at the Tourism Board, she worked at a cozy little coffee shop, High Alpine Coffee, where she spent most of her days keeping the town caffeinated. When not working, you can spot her out hiking with her camera in hand.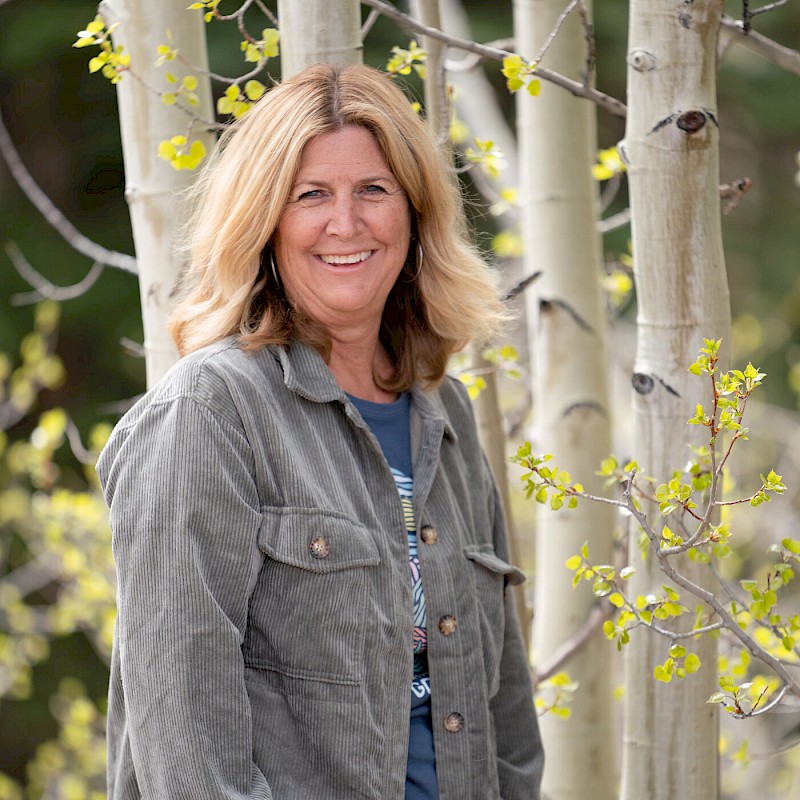 Jamie Mawhorter
Director Montrose Regional Airport Guest Services
Jamie was born and raised in Southern California, but has always had a love for the mountains. She first experienced Southwest Colorado as a child camping in the San Juan Mountains. Her dad moved to Montrose in the early 80s, and that's when she got her first taste skiing Telluride. She graduated from Azusa Pacific University with a BS in Marketing and has worked in the hospitality industry in both hotels and restaurants. She also has a background in landscape design and currently is a partner in a small, local plant based skincare & wellness company. She and her husband moved to Montrose in 2002 where they raised their two daughters. Jamie joined the Telluride Tourism Board in 2021. She and her guest services team at the Montrose Regional Airport (including Nala, the pup ambassador) enjoy welcoming guests to our beautiful area.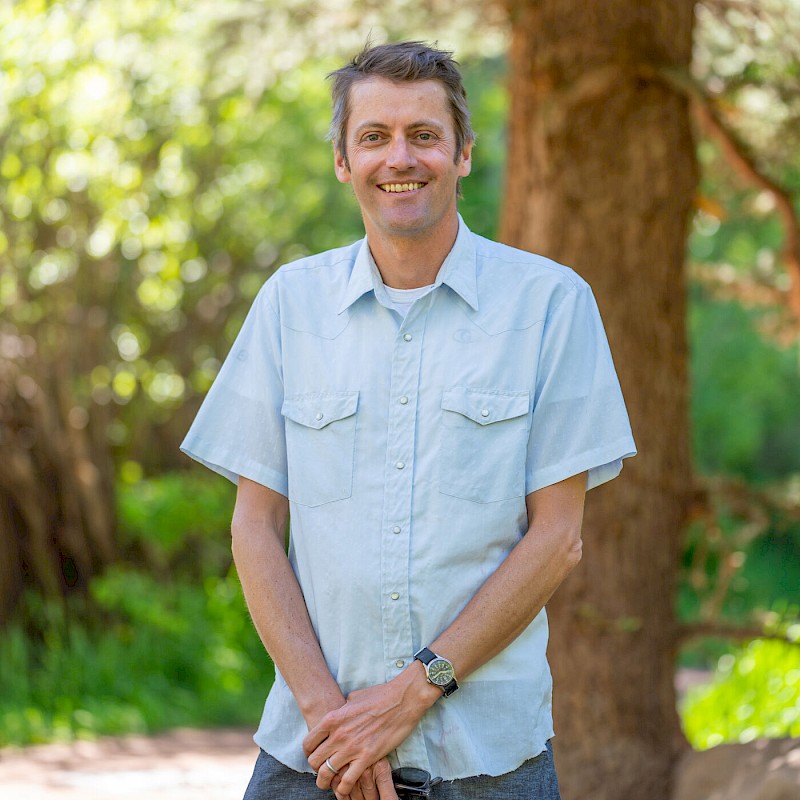 Ethan Hale
Destination Concierge
Ethan was born in a small Wyoming town on the windy planes where desolate themes occupied and motivated his songwriting. He took a degree in Theater there from the university in Laramie. After pursuing a career in music in New York and Los Angeles, he moved to Telluride on a whim in 2005. He has since enjoyed playing in bands and acting in Telluride Theater shows, where he later joined the ranks as music director-giving him an excuse to learn and acquire many instruments. He met his wife at San Sofia station in 2007 and they later married in Sun Valley, Idaho.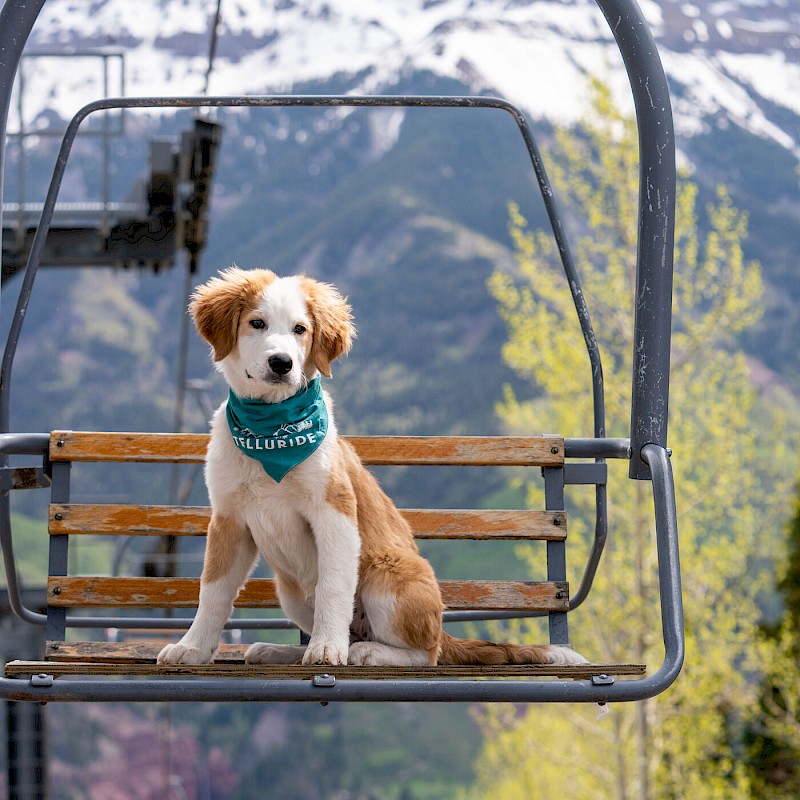 Nala
Barketing Director
Nala is a Great Bernese (1/2 Great Pyrenese & 1/2 Bernese Mountain Dog) born February 13, 2023 in Montrose. She is part of the Guest Services Team with her mom, Jamie. You'll find her getting chin and belly rubs at the Montrose Regional Airport, the Telluride town gondola station, the Visitor Center and on break down at the river trail or around town. Nala hopes to be a therapy dog and continue to bring smiles and comfort to people when she's big.