Dreaming of wide open slopes and fresh air? Now is the time to book your Telluride ski vacation
Dreaming of an epic winter at the resort repeatedly voted no. 1 in North America by Condé Nast Traveler readers? We are. The Telluride Ski Resort is the perfect wintertime destination, perhaps now more than ever. And, now is the time for taking those dreams and turning them into reality. Please familiarize yourself with the destination's COVID safety etiquette prior to your trip.
Fresh Air, Fresh Tracks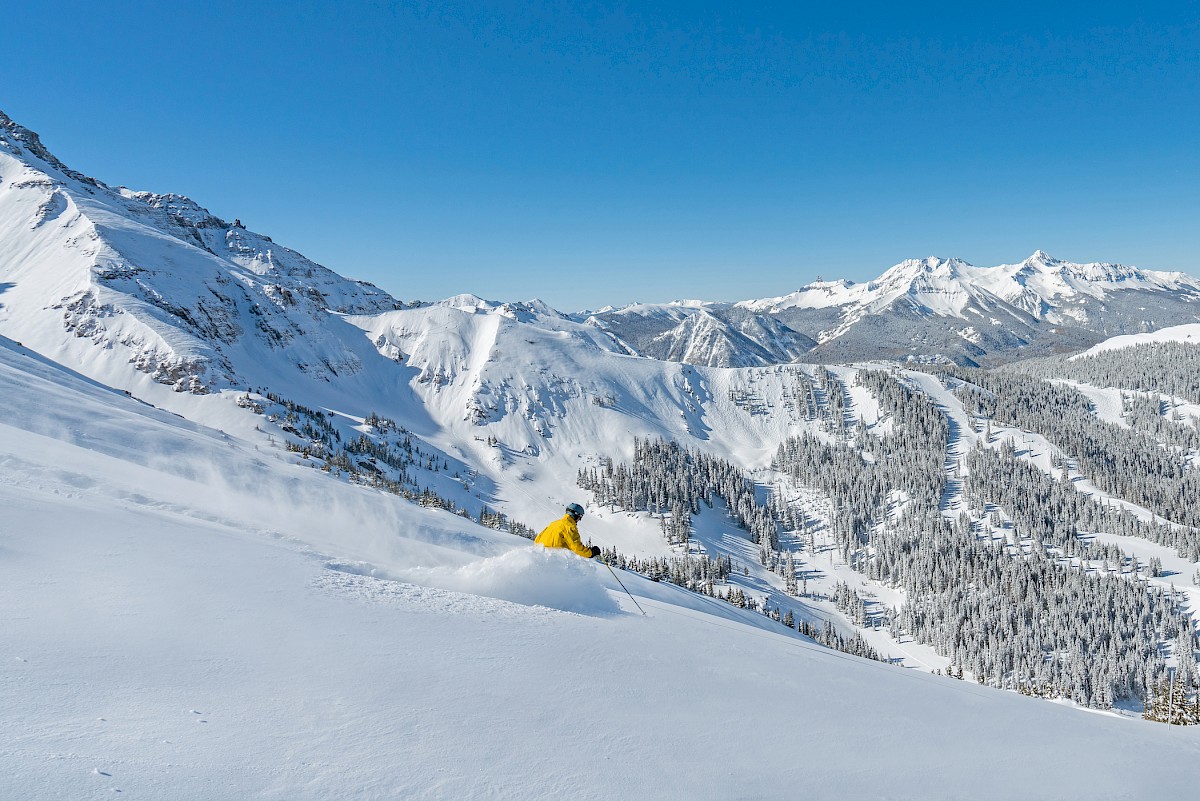 Off-the-beaten-path Telluride is famous for its uncrowded slopes and lack of lift lines. It lives up to that reputation with skiing straight on to the chairlift, having trail after trail all to yourself. Off-mountain, our outdoor activities are numerous, varied and unforgettable. We're talking excursions like snowmobiling to a ghost town; Nordic skiing on the expansive Valley Floor, and viewing wildlife (and the stunning San Juan Mountains) by snowshoe or fat tire bike.
Ease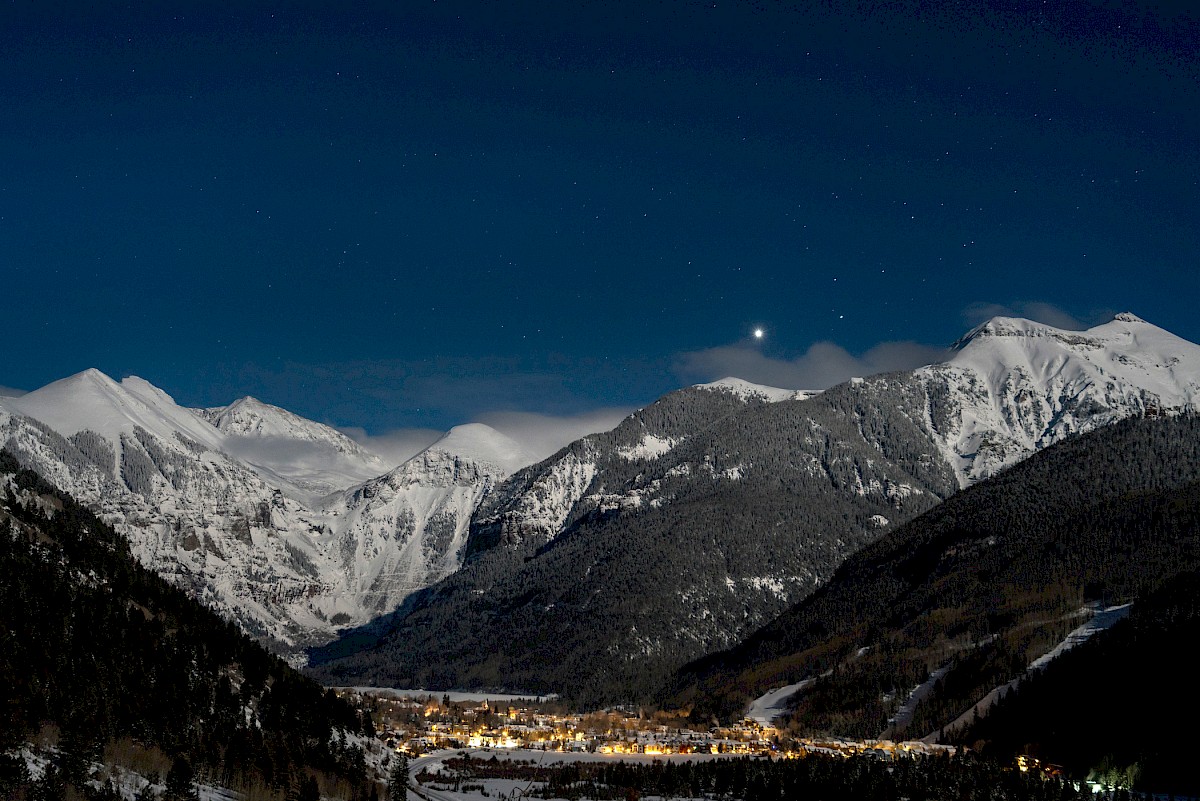 You don't have to work hard to get here. Visitors can choose from direct flights on multiple airlines from a range of American cities to two destination airports: Montrose Regional Airport (MTJ), a scenic 65-mile drive away, and Telluride Regional Airport (TEX), 10 minutes from town and the ski resort. Planning a road trip? The drive to Telluride is ridiculously scenic. Either way, the slopes are tantalizingly close.
Convenience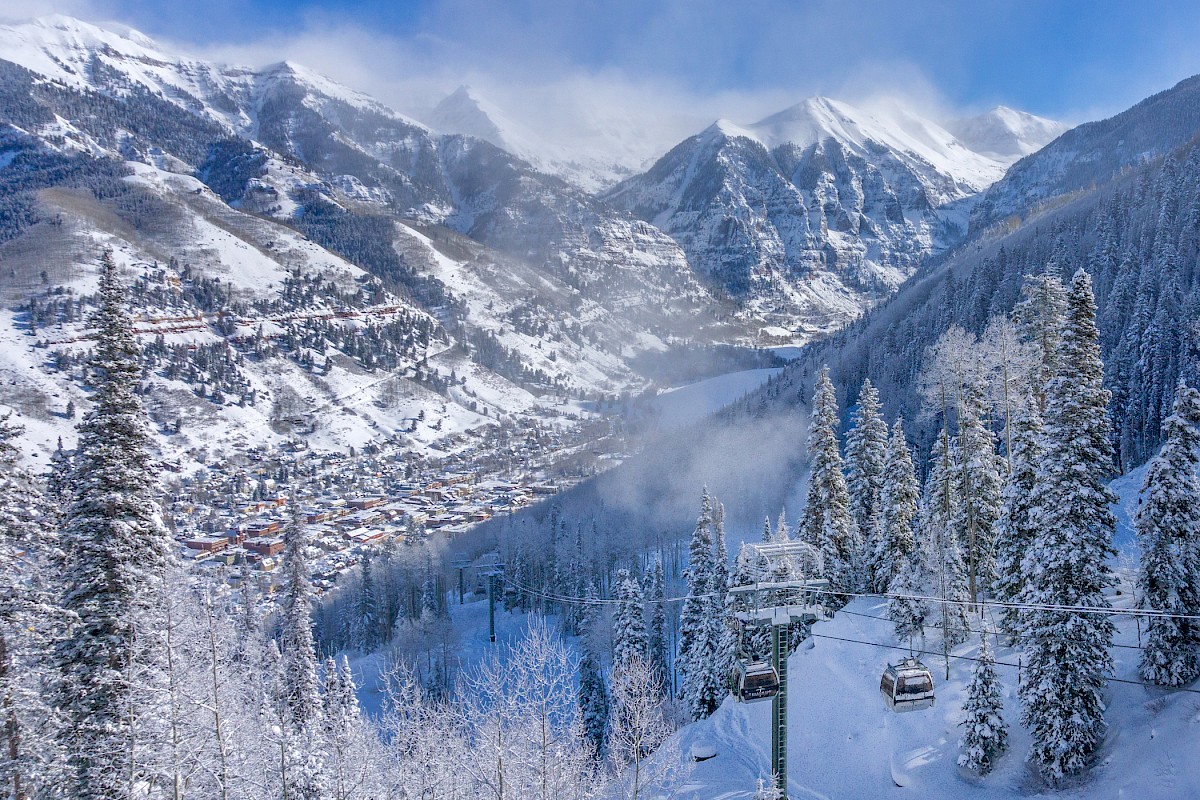 The Telluride Ski Resort will not be operating a reservations system for skiers and boarders this winter, making planning your Telluride trip a cinch. Once here, getting around is easy too. With Lifts 7 and 8 based right in town and a free town-loop bus, Telluride offers easy access to the slopes. In Mountain Village, you can ski in/ski out from just about everywhere. Linking the two towns and the ski resort is the Gondola. Free, pet friendly and handicap accessible, the "G" makes ski area access even easier.
Variety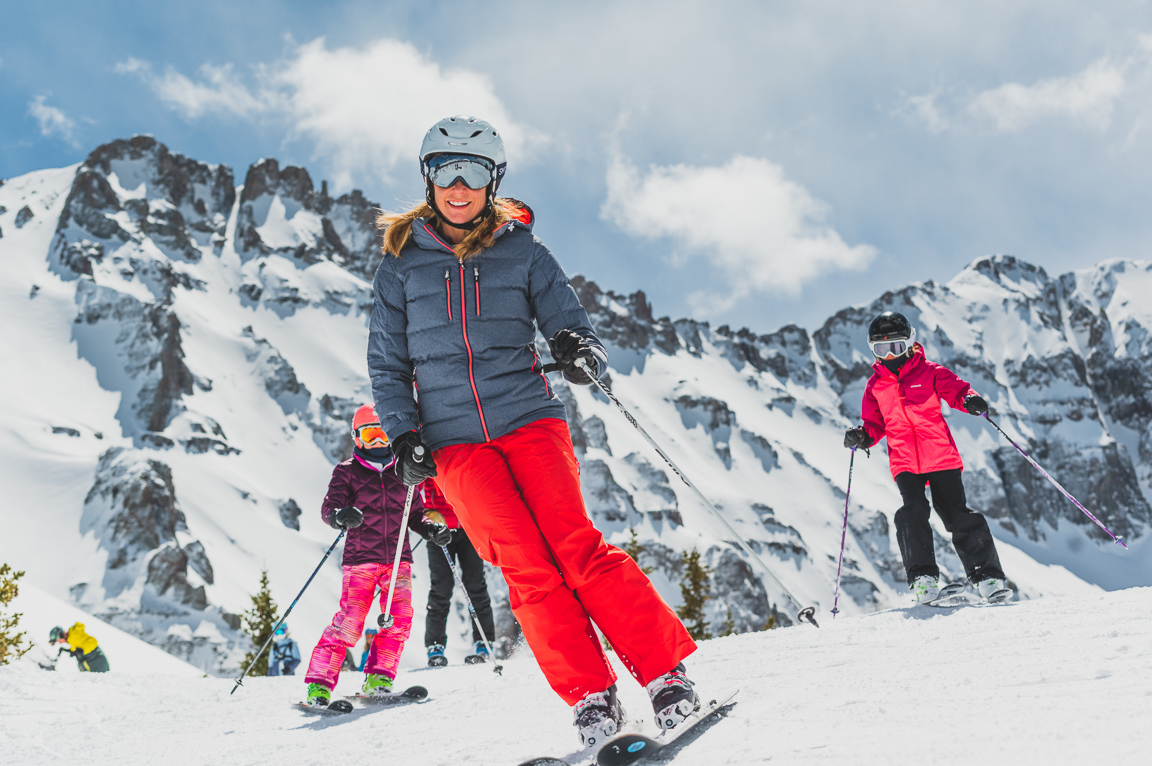 Whether you are looking to cross gnarly hike-to terrain off your bucket list or are happiest on cruisers and corduroy, Telluride has something for you. The resort is diverse and well balanced: 23 percent beginner, 36 percent intermediate and 41 percent advanced. Best of all? Whether you are Lindsey Vonn or more Eddy the Eagle, at the Telluride Ski Resort, all skiers and boarders can have the full-mountain experience, complete with jaw-dropping views, with suitable terrain off of pretty much every lift.
Comfort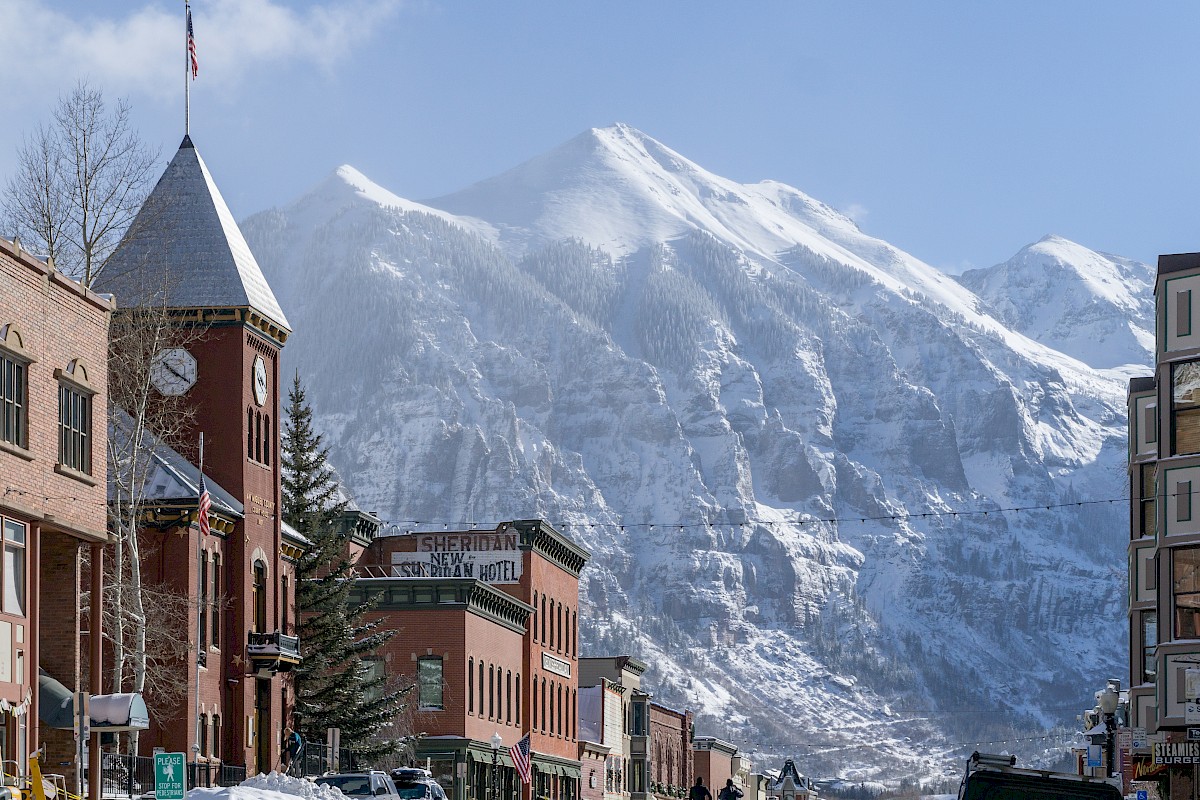 When it comes to putting your feet up at the end of the day, there are a wealth of accommodation options. Historic hotels, penthouse apartments with a view and elegant Victorian gingerbreads are just some of your choices in Telluride. In Mountain Village, luxurious hotels with fun amenities like spas and swimming pools, or a secluded mountainside retreat abound. The Telluride and Mountain Village lodging community has in place protocols that emphasize cleanliness and the health and wellbeing of guests, property owners and staff. In fact, Airbnb ranked Telluride as the destination with the cleanest properties nationwide. Lodging properties have a flexible cancellation policy this winter.
Dining deliciously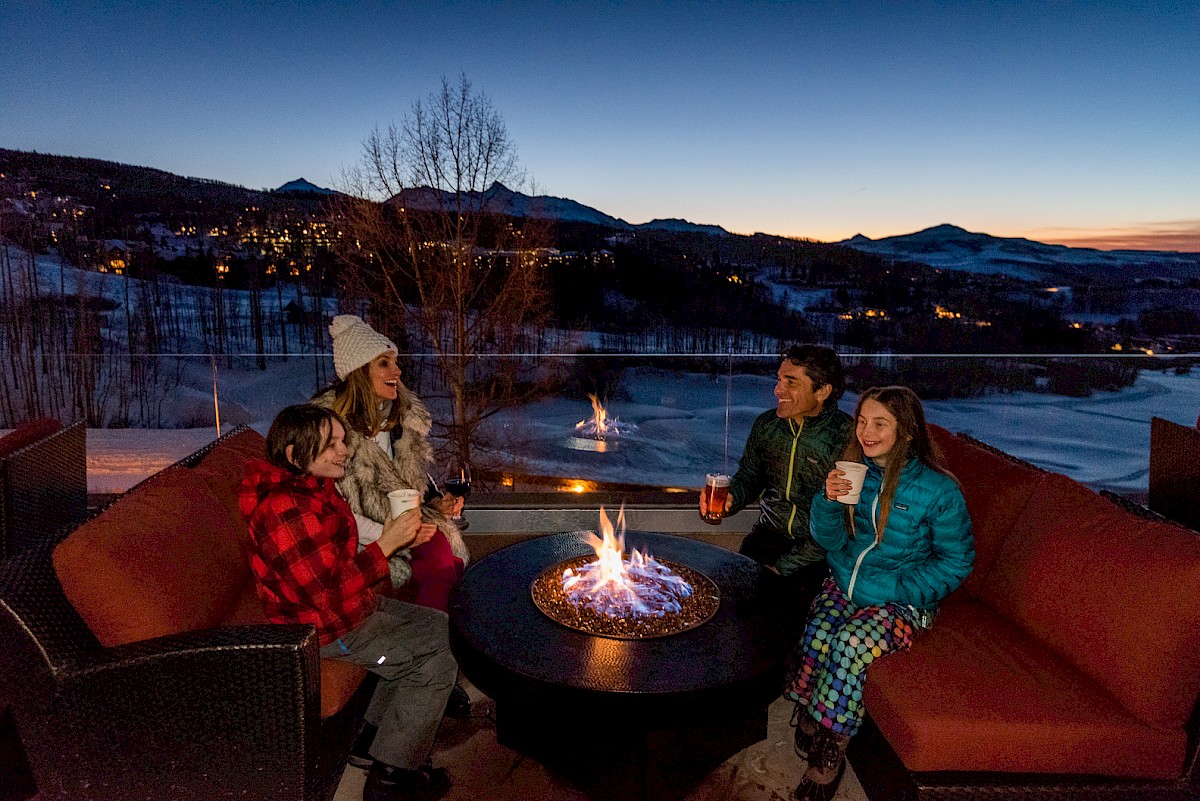 Telluride's dining scene is renowned and award-winning, offering delectable eateries that range from exquisite fine dining to casual fare. This winter, the local scene is also innovative, with socially distant table placement and use of heated outdoor spaces for comfortable in-restaurant dining, as well as a range of at-home options like an expanded, inventive takeout menu — even our most elegant, high-end restaurants have to-go on offer — home catering and personal chefs.
The Telluride community has worked hard to strike the right balance between keeping our guests safe and making their time here enjoyable and relaxed. Covid protocols are in place, but the very nature of Telluride — small, remote and uncrowded, with so much to do outdoors — makes it easy to have, well, a great time.
In Telluride, stoke is high for another incredible ski season. Are you ready?
View All Blogs