Top Chef & Taste of Telluride 2019
The highlight of Telluride's summer social calendar? It's most definitely One to One Mentoring's Top Chef & Taste of Telluride, which takes place this year on Thursday, Aug. 8 at the Peaks Resort & Spa in Mountain Village.
And what an event it is.
Top Chef & Taste of Telluride offers up scrumptious food and creative cocktails, a chef competition, silent auction and more, all to benefit One to One Mentoring, the beloved local nonprofit that empowers young people to achieve their social, emotional and academic potential through professionally supported mentor relationships.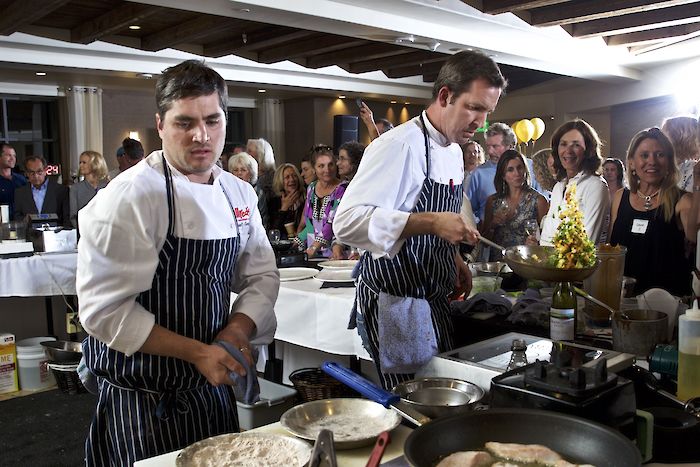 Tickets can be purchased via onetoonetelluride.org with early-bird ticket sales ending this Sunday, Aug. 4. (This is not correct we are selling Advance tickets at $75.00 then day of event they will be $85.00 if we don't sell out before!)
This year marks the 10th annual Top Chef & Taste of Telluride, and the 2019 celebration of One to One Mentoring promises a combination of the event's traditional elements with some new and exciting flourishes.
One of the new developments sees the fundraiser move from its traditional Friday spot to a Thursday, all the better to collaborate with the newly rescheduled Telluride Jazz Festival, which takes place from Aug. 9-11.
As part of the new partnership, the festival's Patrons Dinner will take place at the fundraiser, where a band from the festival's lineup will also perform. It's a chance for the festival to avail of the delicious food and drink showcased at Top Chef & Taste of Telluride in the stunning setting of the Peaks, and for the fundraiser to connect with one of Telluride's longest running festivals and give attendees a sampler of the weekend's music.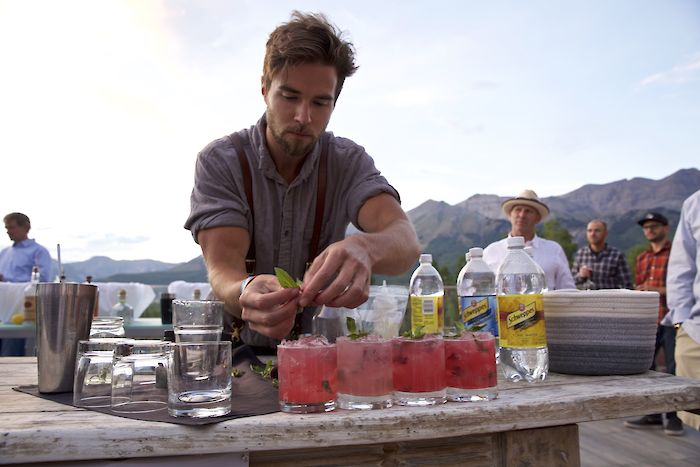 Another new development is Text To Give.
One to One Mentoring Executive Director Tara Kelley explains that attendees will get a wristband that includes a Text To Give number that they can then use to donate directly to One to One. It is, she says, an easy way to donate with all the proceeds going directly to One to One Mentoring and its highly respected programming and work on behalf of kids across the nonprofit's service area, which stretches from Telluride across San Miguel County to Norwood and on to the West End and communities there including Naturita and Nucla.
And, of course, there are the traditional events of Top Chef & Taste of Telluride, which start at 5:30 p.m. on the second floor at the Peaks Resort and Spa. There, the Taste of Telluride takes over the Crystal Room and the deck outside as local establishments — including restaurants and bars, confectioners, caterers and more — plate up small bites, sweets and cocktails for event-goers.
The Top Chef competition, based on the well-known Bravo Network program, occupies the adjacent Legends Room. This year, three local chefs, Will Nolan of La Marmotte, Jared Campbell of Telluride Ski & Golf Co. and Jeff Donaldson of Backcountry Catering, will, just like on TV, receive a basket of mystery ingredients. They then have 30 minutes to prepare a dish for the judges.
According to Kelley, with Ross Martin, co-owner/chef at The National, opting not to compete after winning the competition the last three years in a row, this year will see the three chefs compete against each other in round one with two then advancing to a final round. The winner of that round will be crowned Telluride's Top Chef.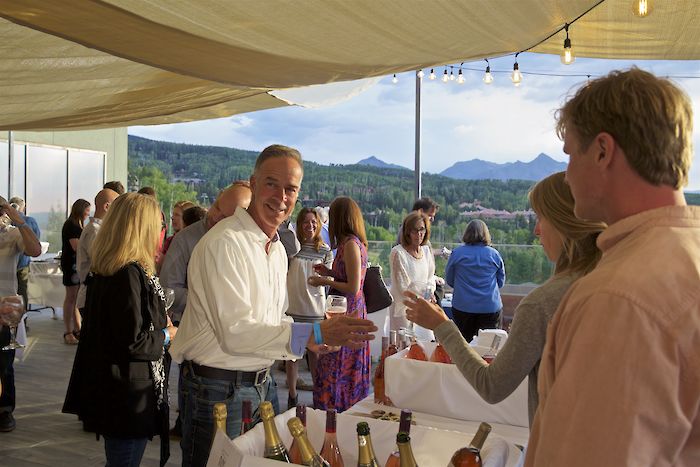 There will also be a silent auction and, back after its inaugural outing in 2018, the Bartenders Competition. Three local bartenders get a basket of surprise ingredients of their own and have 10 minutes to devise a specialty cocktail.
One to One Mentoring has even added an entirely new and distinct event this year, Twenty(by)Telluride, One to One Mentoring Edition, which takes place Monday, Aug. 5 in the bar at the New Sheridan on West Colorado Avenue.
In collaboration with Telluride Arts, One to One Mentoring's version of the event continues the concept that attendees to such gatherings as the Telluride AIDS Benefit and Mountainfilm know well: Five or so presenters each get exactly 20 slides that are shown for exactly 20 seconds each while they speak. The result is a lively and thought-provoking slideshow.
For the One to One Mentoring edition, One to One Mentoring's Kathleen Morgan explained that "mentors will talk not just about who their mentee is, but what their own experience has been. How did they become who they are? Why are they mentoring? Who were or are their mentors? What excites them about mentoring? What challenges them?"
The slideshows, she added, are an opportunity for the nonprofit and the community as a whole to celebrate One to One Mentoring's cadre of volunteer mentors.
And that's the thing about these fun and fascinating events. Really, Top Chef & Taste of Telluride on Thursday, Aug. 8, at the Peaks and Twenty(by)Telluride, One to One Mentoring Edition on Monday, Aug. 5, at the Sheridan together offer the opportunity to celebrate — and support — One to One Mentoring, its mentors, its mentees and its very important work.
View All Blogs