Top 5 Reasons to Visit Telluride this Summer
Summertime in Telluride. Long sunny days stretch endlessly as the mountains beckon with trails for hiking and biking; rivers and alpine lakes for fishing and paddle boarding; and old mining roads for exploring. Stay in town and wander through the independent shops and boutiques of Telluride and Mountain Village, or book a table to savor the exquisite local dining scene. Or, just grab a coffee, the local paper and a main street bench, taking in a typical summer's day in this small mountain town.
There are so many reasons to visit Telluride this summer, here are our top five:
Dance Like No One's Watching at a Telluride Festival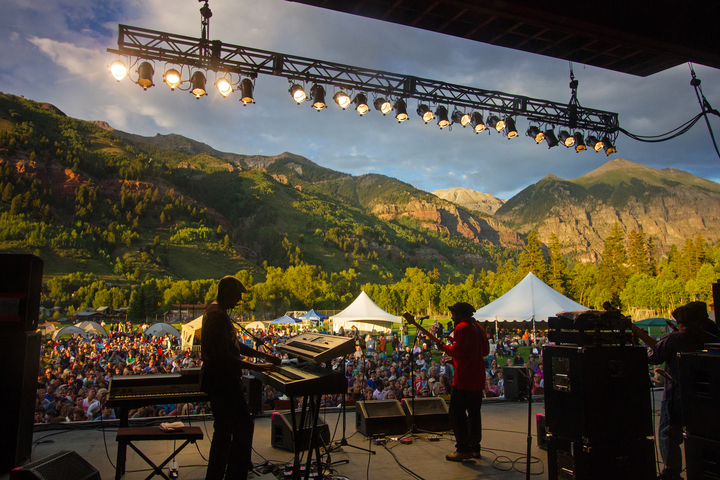 Summertime is festival time in Telluride as the box canyon echoes with the sounds of bluegrass and rock, jazz and blues. In front of the iconic Town Park stage, warm sunshine replaces strobe lights, and colourful tarps and picnic blankets are substitutes for a light-up dance floor. And music's only half the story, with two esteemed film festivals, as well as a range of boutique fests that bring wine lovers, mushroom hunters, yoga devotees and car aficionados to town.
Get Fresh (Air)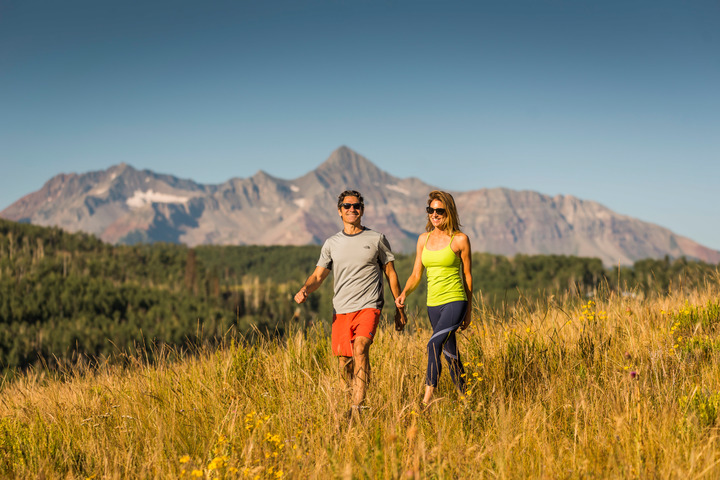 Yep, those mountains are there to be explored … With trailheads in town or further afield, hikers and bikers of all ages can take a short jaunt to spectacular falls or longer treks where the scenery, as well as the activity, will exhilarate. Adventurers can cross one off their climbing bucket list by scaling Telluride's own Via Ferrata, just one of a diverse range of routes and boulders in the region, or take to the skies by glider, hang-glider or Gondola to get a bird's eye view of the most beautiful place in the world.
Ride the Gondola to Mountain Village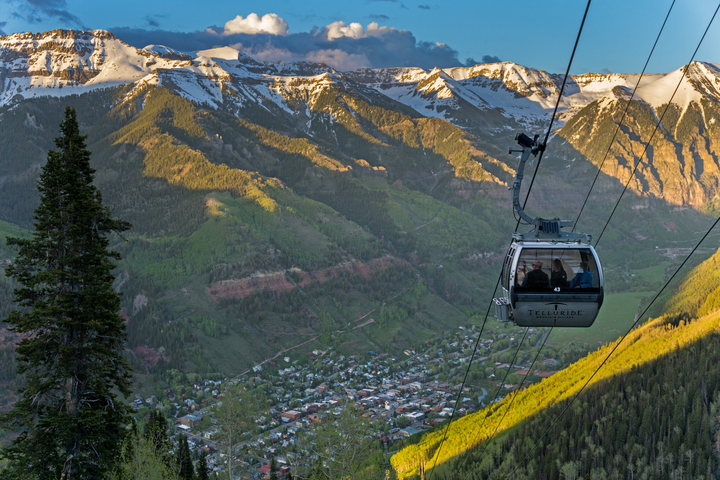 Hop aboard the most unique form of transportation of its kind in North America to be whisked up the mountainside from the historic town of Telluride to Mountain Village, with its charming European-style feel and a range of kid-friendly activities. The free, 13-minute ride is more than just a trip. Offering stunning views and a one-of-kind experience, the "G" is a journey you won't soon forget.
Make History Come Alive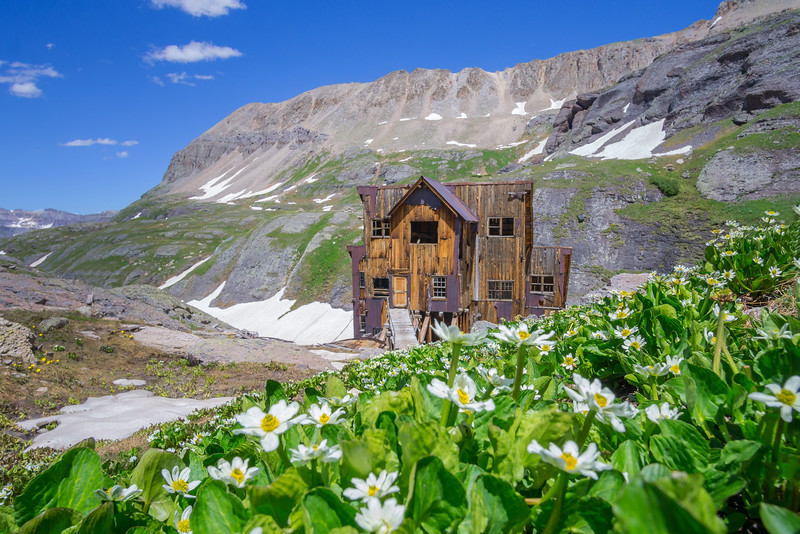 Did you know that Butch Cassidy robbed his first bank here? Or that a Telluride mine was the first place in the world to use alternating current electricity? Jump in a 4x4 to ride the old mining roads to the relics and ghost towns of a bygone era. Then head back to town, visiting the Telluride Historical Museum and taking in a history walking tour before sidling up to the 122-year-old bar at the New Sheridan Hotel, much like the miners, outlaws, pioneers and dreamers did a century ago.
Telluride isn't just a destination. It's a community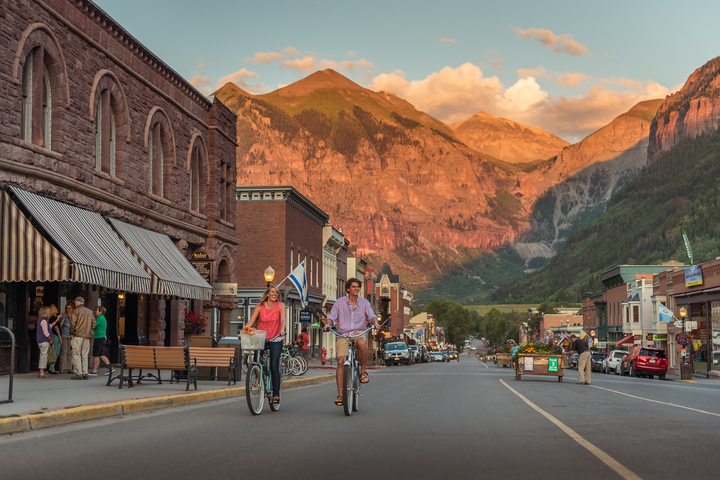 Yes, there are world-class festivals and an award-winning ski resort. And, sure, a few celebs have been known to visit from time to time. But Telluride is a real town with real people and a heart as big as the Colorado sky. Spend even a little time in this small mountain hamlet and you'll see why – whether you're a long-time local, a part-timer or here for just a few days – Telluride, quite simply, feels like home. 
Book your Telluride summer vacation and take advantage of our Stay & Play lodging specials. 
Need any more reasons for a Telluride visit? Did we mention the breathaking beauty of the area? See for yourself.
The Most Colorado Place on Earth from Telluride Tourism Board on Vimeo.
View All Blogs