The Holidays in Telluride? Magical
Here, in our own little snow globe high in the San Juan Mountains of Colorado, December is all about celebrating family, friends and community in a way that is full of fun and traditions and a genuine sense of what's really important in life. Yes, in Telluride, the holidays are pure magic.
TRADITIONS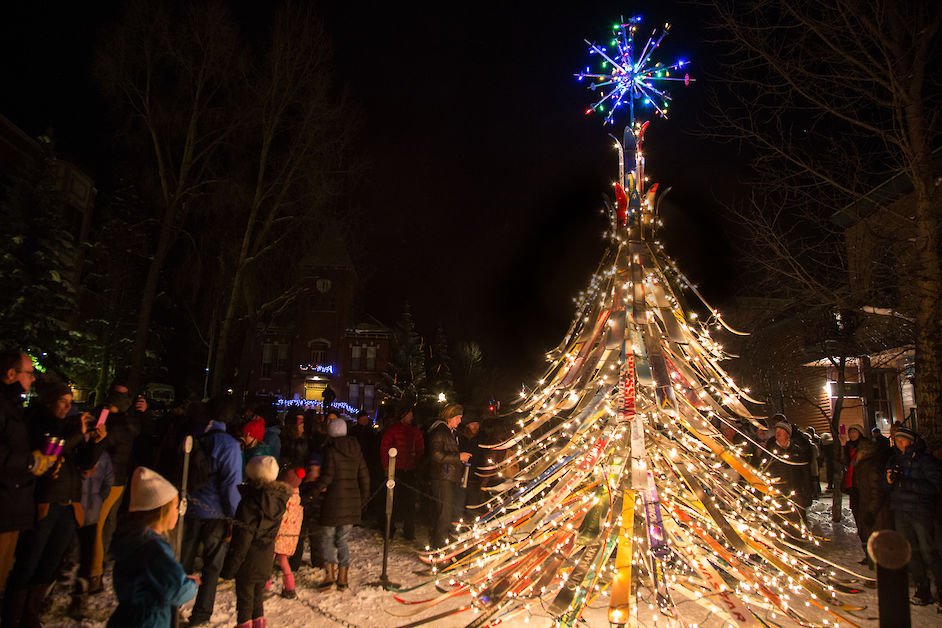 Telluride is a real place with real people and real traditions and nowhere is that more evident than during the holidays. Take Noel Night, for example, when Main Street is replete with shoppers and carollers as our local boutiques and shops throw open their doors for a night of gift shopping, merriment, mulled wine and cookies. Literally the whole town turns out, searching for the perfect present, catching up with friends or just reveling in the holiday cheer. The lighting of the town's unique Christmas tree, made of recycled skis, adds to beauty of the night.
MAGICAL MEMORY MAKERS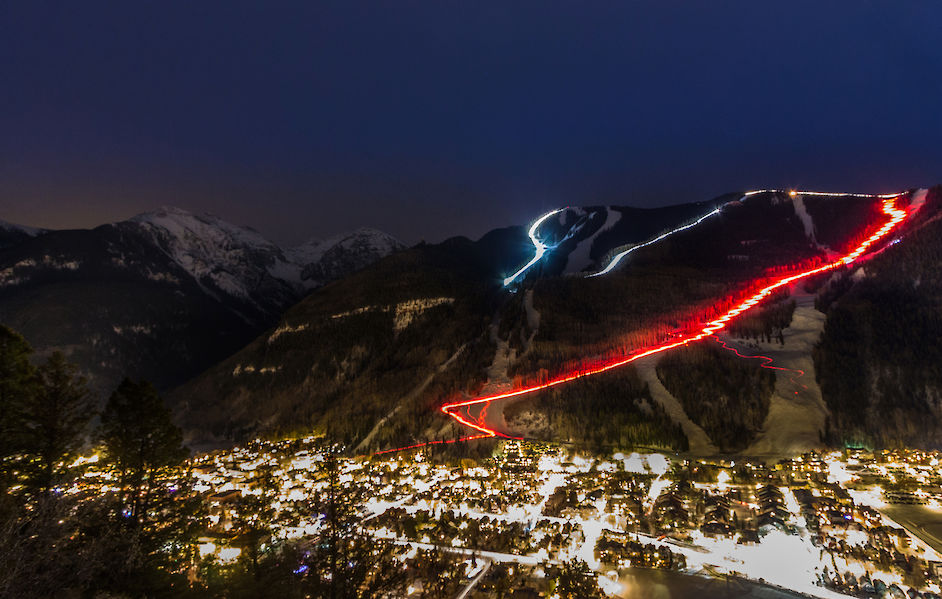 Unforgettable experiences abound in Telluride come the holidays. For a memorable sight, head to anywhere in the town of Telluride on Christmas Eve or the base of Lift 4 in Mountain Village on New Year's Eve to see something you will remember forever: the Torchlight Parade, when a line of skiers and boarders carry red torches ski down the mountainside. The parades begin both nights at 6:30 p.m.
MAIN STREET AGLOW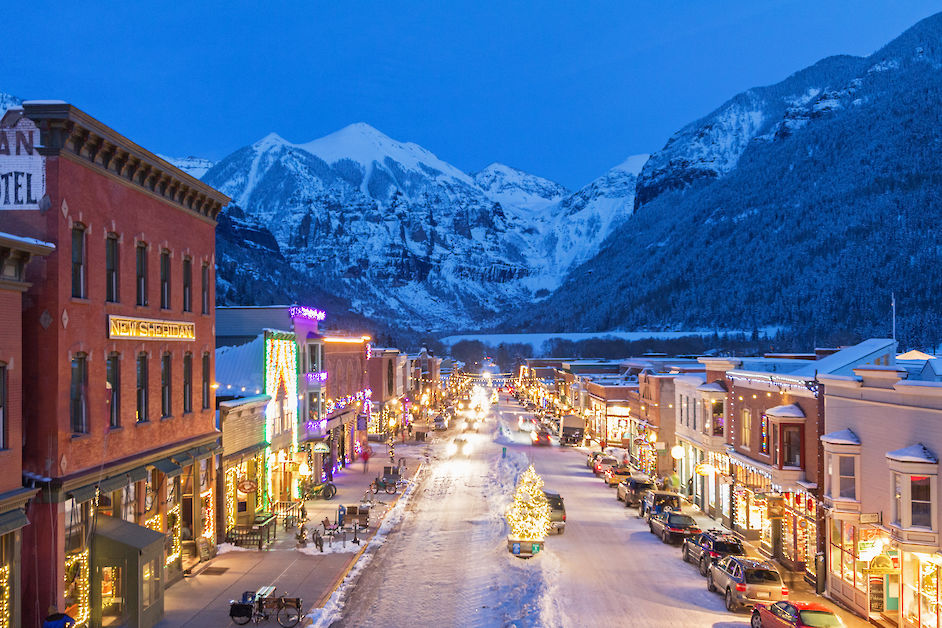 Boasting one of the largest concentrations of Victorian architecture in the United States, Telluride is simply stunning during the holidays. With the snowflakes flying, historic Main Street glows with holidays lights and decorations before a backdrop of the largest concentration of 13,000- and 14,000-foot peaks in North American. Seriously, whether you've been in town for 40 years or 40 minutes, you're sure to find yourself standing on Colorado Avenue, simply staring at the striking beauty of this town.
MAKING TURNS TOGETHER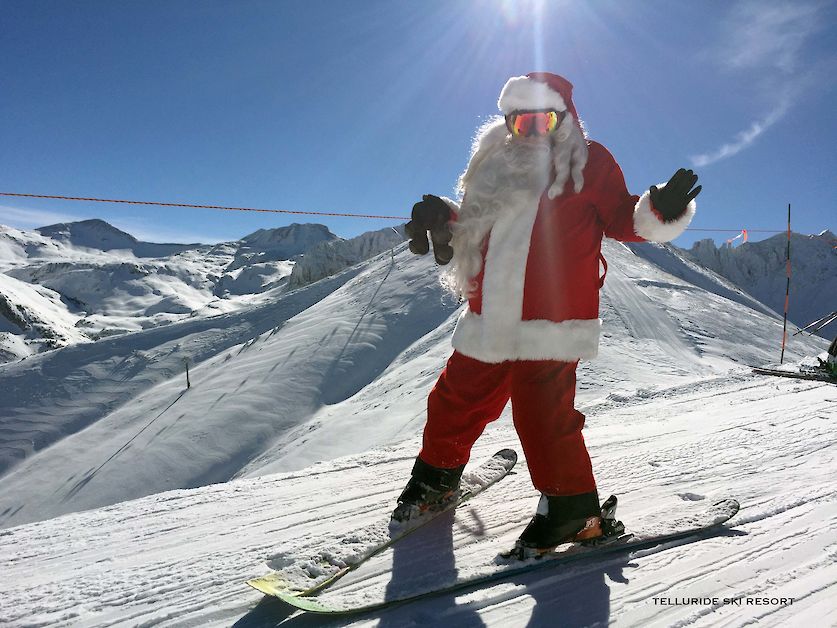 The Telluride Ski Resort, which repeatedly scoops Condé Nast Traveler's Readers' Choice award for best ski resort in North America, is exceptional all winter long. During the holidays, however, the resort becomes extra-special. For one, there's a distinctly joyful vibe in the air. Also, as the observant among us know, Santa can often be seen carving a few turns while his elves work the Gondola and lifts. Happiness abounds as snow falls, and family and friends hit the slopes together, celebrating this most wonderful time of the year in the best way possible: together.
View All Blogs