Telluride: The Ultimate Ski Town
by Jesse James McTigue
There are ski resorts and there are ski towns. Telluride, Colorado is the latter. When you enter Telluride, you enter a different time and space altogether. You enter a box canyon as far from I-70 as one can imagine. You'll walk to the lift, distracted by the beauty of the peaks that surround you, not the line of cars in front of you.  If what you want is the real deal when it comes to the ultimate ski town experience, consider these top five reasons to come to Telluride for this winter's ski vacation:
The Beauty:  Telluride's beauty is unparalleled, period. It is impossible to walk down Main Street and not stop right smack dab in the middle to capture a photo of the stunning box canyon surrounded by jagged peaks. This magnificent valley still has the same affect on Telluride's oldest locals. Apparently, beauty in Telluride never gets old.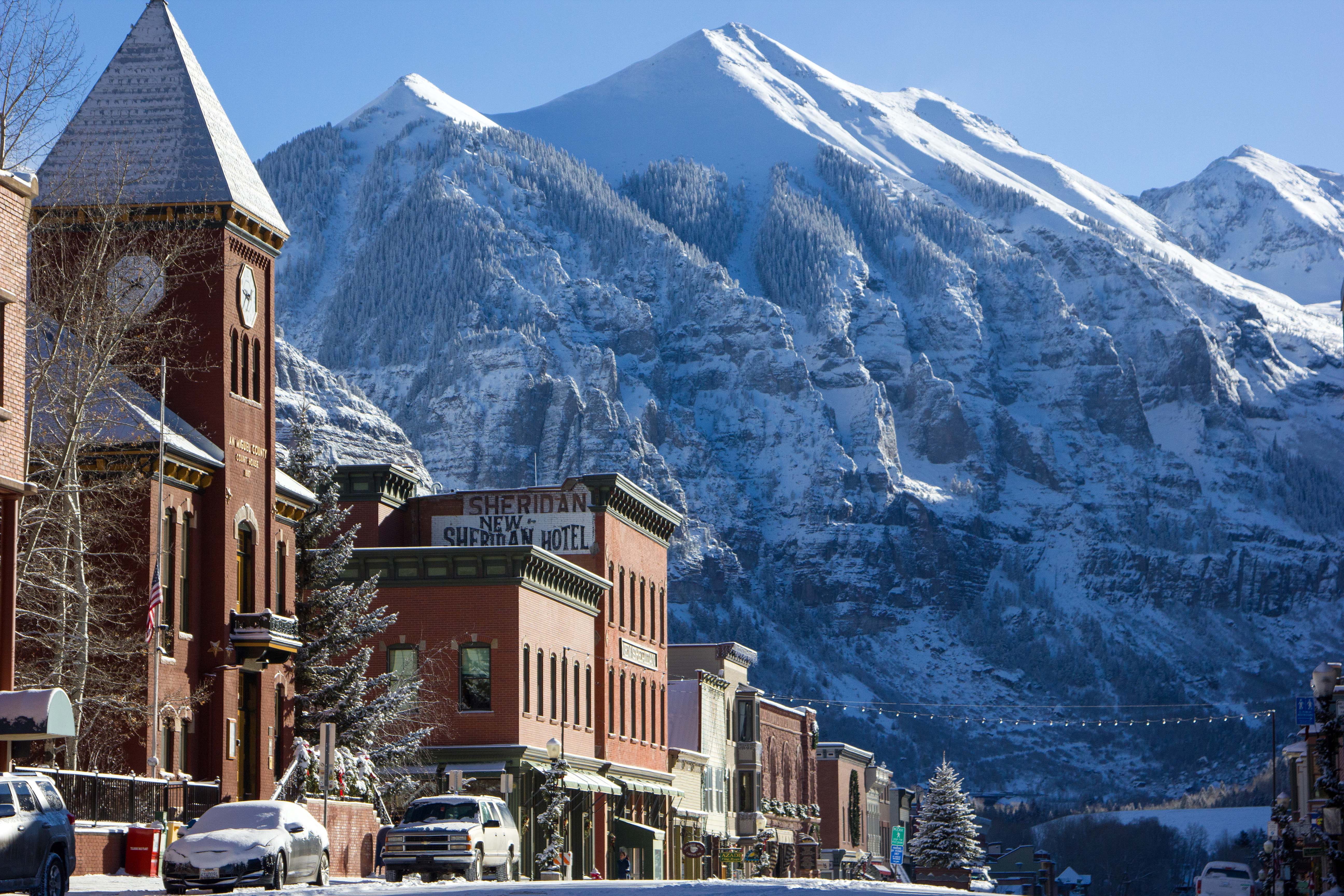 Main Street: Telluride is a small town with a big personality. It is showcased in its off-camber Main Street lined with coffee shops, cafes, bars, yoga studios and independently owned-shops. Here, you'll see more bikes than cars parked at the chairlift; skis are stashed in office closets rather than sport coats; and meetings are over powder instead of martinis.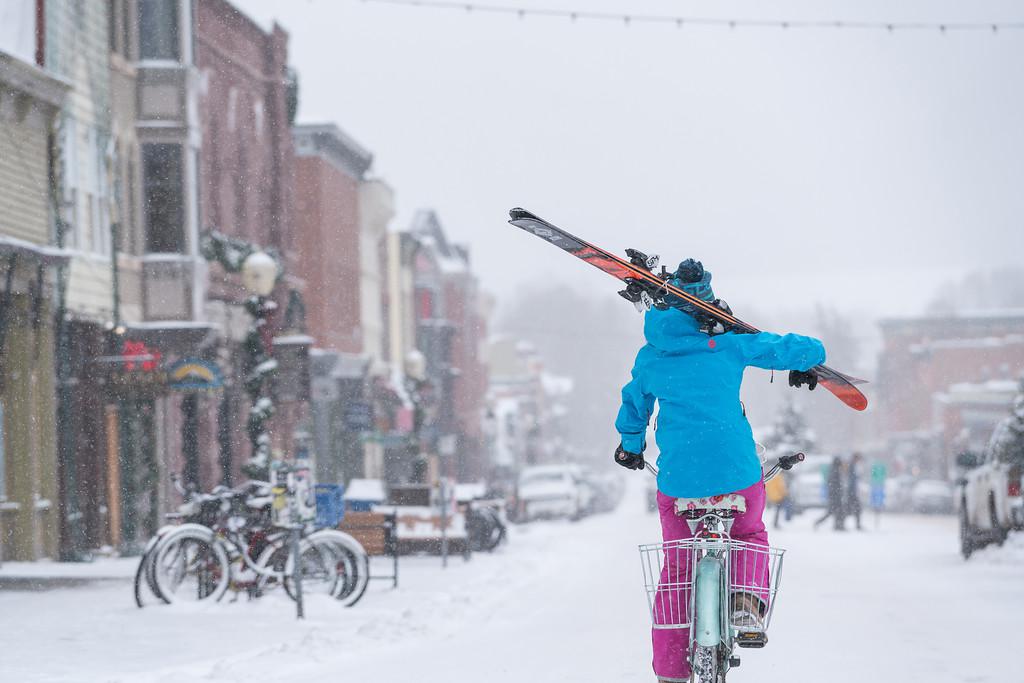 The Telluride Ski Resort has something for everyone from the most extreme skier in your group to the king or queens of the bunny slope. Groomers, bumps, chutes, parks, and an extensive hike-to network, Telluride Ski Resort has it all.  And the icing on the cake, in Telluride lift lines are the exception rather than rule.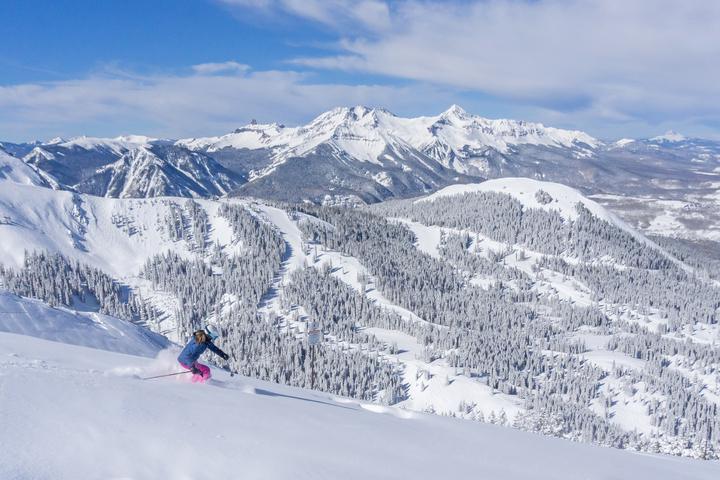 The Free Gondola, or "G", as it is endearingly called, doesn't only ferry skiers to the middle of the mountain, it serves as free transportation connecting the area's two complimentary towns: the funky, eclectic Town of Telluride and the contemporary, amenity-rich Mountain Village. The Gondola, which celebrated its 20th anniversary in December, acts as a ski lift, shuttle, romantic evening interlope and hours of entertainment for the youngest in your family (who often comment "this is better than a ride at Disneyland"). Youngsters feel especially lucky when they get to ride in the red commemorative 20th anniversary cabin.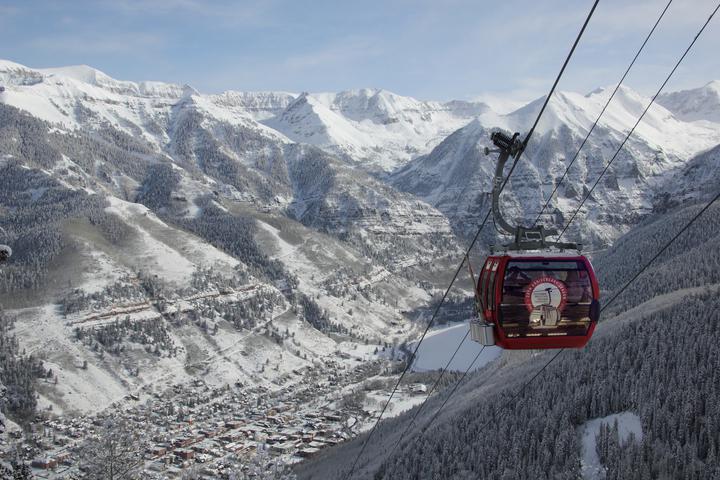 Easy to Get to, Hard to Leave: It's a good thing that Telluride has some of the best air access in ski country because once you visit, you will want to return for more. Guests can fly direct to Telluride Airport (TEX) through Denver on Great Lakes/United or choose a nonstop flight from 11 major U.S. cities (Charlotte, Newark, La Guardia, Chicago, Atlanta, Phoenix, Houston, Dallas, Denver, San Francisco, and Los Angeles) to Telluride/Montrose Regional Airport (MTJ).
The greatest thing about Telluride is that it doesn't make a whole lot of sense. It's a beautiful ski town that makes its own rules. It's a take it or leave it sort of place. But those looking for the real deal when it comes to the genuine ski town experience, always elect to take it – and then end up coming back for more. Book your winter trip to Telluride now.
View All Blogs