Telluride Film Festival Unveils 50th Anniversary Poster Art
The Telluride Film Festival, held August 31 - September 3, 2024, is turning 50 this year! To celebrate, Luke Dorman, the principal graphic designer of the Santa Fe-based Meow Wolf, was selected to make the poster. As an homage to the festival's history, Dorman reconfigured a single moment from each of the 49 installments to include in this half-century poster.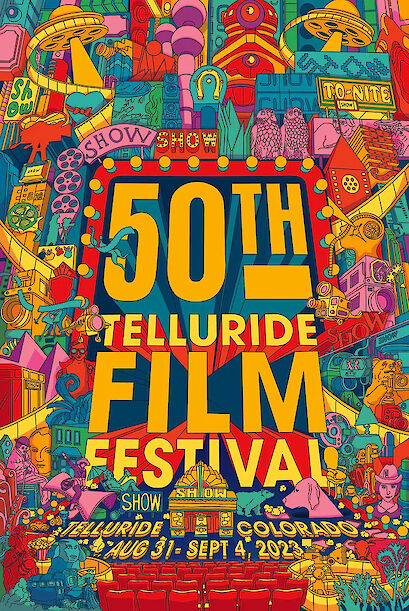 For more information on posters, dates and upcoming events, visit the 50th Telluride Film Festival website at www.telluridefilmfestival.org.
View All Blogs