There Is No Place Like Telluride For The Holidays
Are the holidays in Telluride picture perfect? Absolutely. All through December, snow gloriously cloaks the soaring peaks around our tiny town, lights twinkle on main street and Telluride's charming historic buildings sport holiday wreaths and colorful decorations. It all makes for a stunning scene, for sure. Telluride's beauty, though, runs more than skin deep — most especially during the holidays — as community events and traditions gather folks together and family and friends prioritize time with one another. Come home to Telluride for the holidays with these best-loved ways to celebrate the holiday season.
Noel Night Fun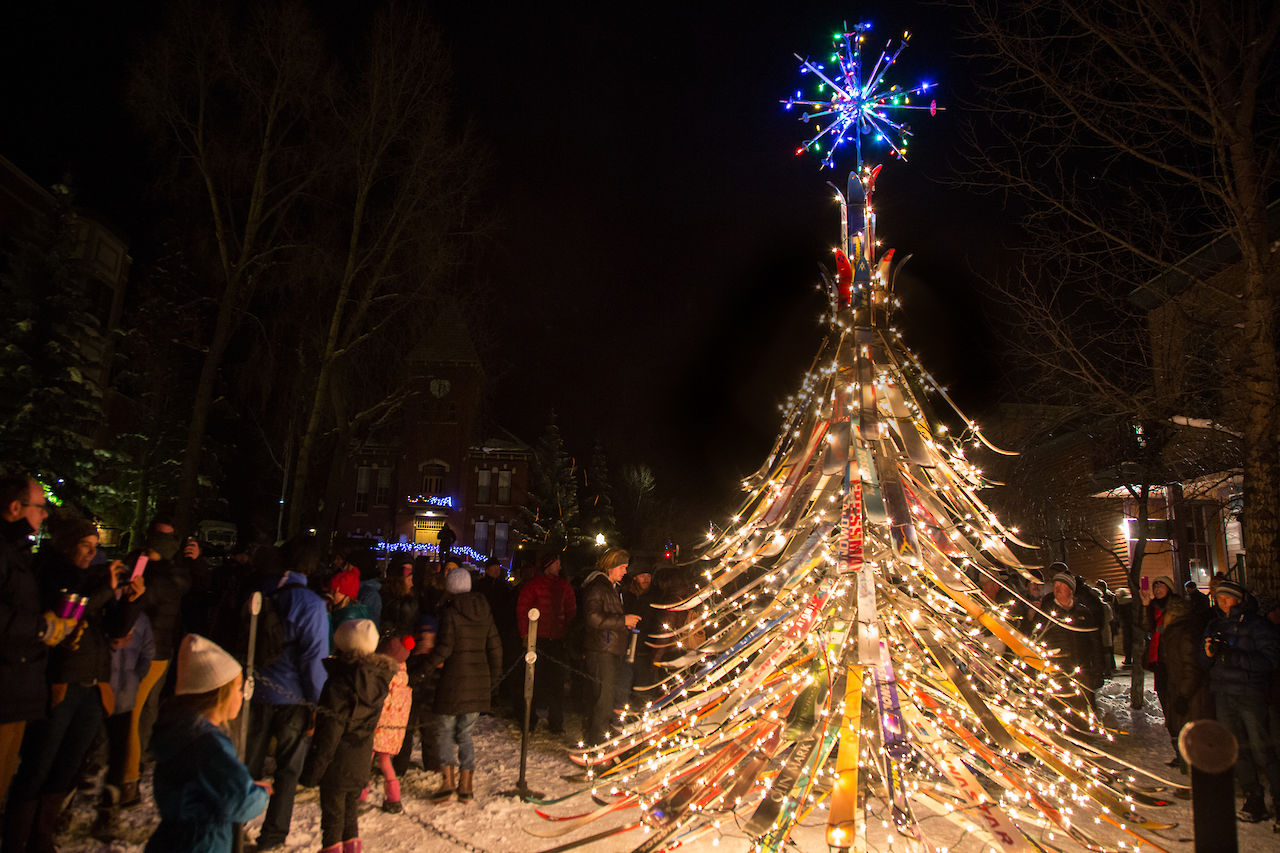 Telluride kicks off the holidays on the first Wednesday in December with Noel Night, an evening that is part gift shopping and part community-wide gathering. Shoppers amble through town going from store to store in search of those perfect presents, while local retailers offer prizes, discounts and nibbles. Santa is on hand and the Telluride Chorale Society regales everyone with carols. The festivities begin at 5:30 p.m. in Elks Park with the lighting of Telluride's one-of-a-kind tree made of recycled skis, as well as the flicking on of Colorado Avenue's exquisite holiday lights.
Mountain Cheer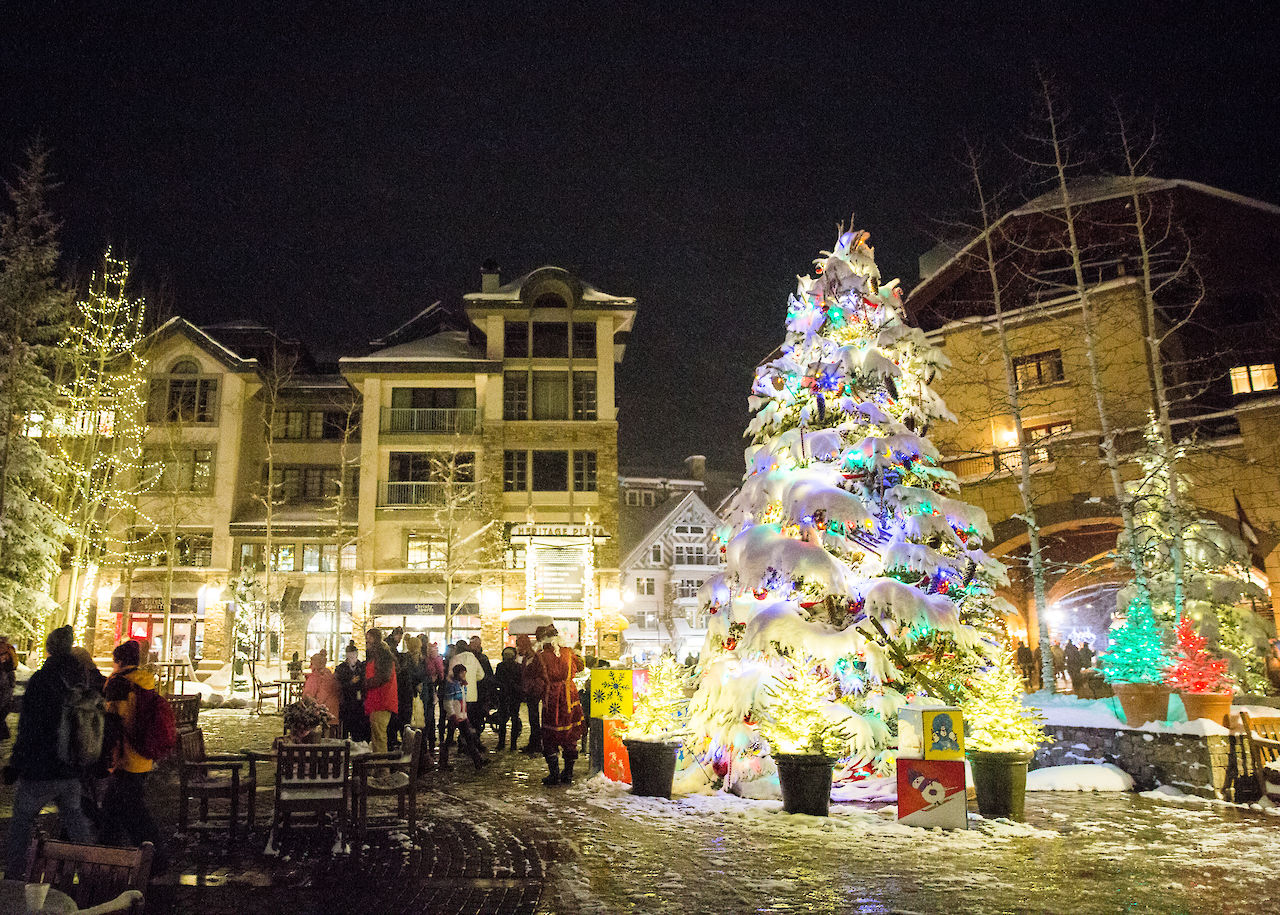 Telluride's neighbor "up the mountain" engages in its own holiday-season fun with the Holiday Prelude, Dec. 14-15 when Mountain Village is transformed into the North Pole with Santa, train rides, holiday-themed movies, ice skating performances and more shopping fun as Mountain Village retailers serve up refreshments, discounts, prizes and games of their own. A favorite Holiday Prelude tradition? The ceremonial tree lighting in Heritage Plaza on Saturday the 14th at 6 p.m.
Jingle Bells


 A horse-drawn sleigh ride is always fun, but add the jaw-dropping scenery of the snowy San Juan Mountains and it becomes an unforgettable experience (plus an opportunity for enviable selfies). On Saturday, Dec. 7, the Telluride Historical Museum presents Christmas at Schmid Ranch, where revellers can enjoy a horse-drawn sleigh ride and then choose and cut their own Christmas tree. Telluride's resident cowboy, Roudy Roudebush of Telluride Horseback Adventures, also offers sleigh rides on his ranch near Norwood. Or try Telluride Sleighs and Wagons, where fifth-generation Tellurider Ashley Story talks about her family, the Aldasoro clan, and their long tenure in the area, during a horse-drawn sleigh ride on the family's ranchlands, followed by dinner in a charming, heated tent.
Holiday Music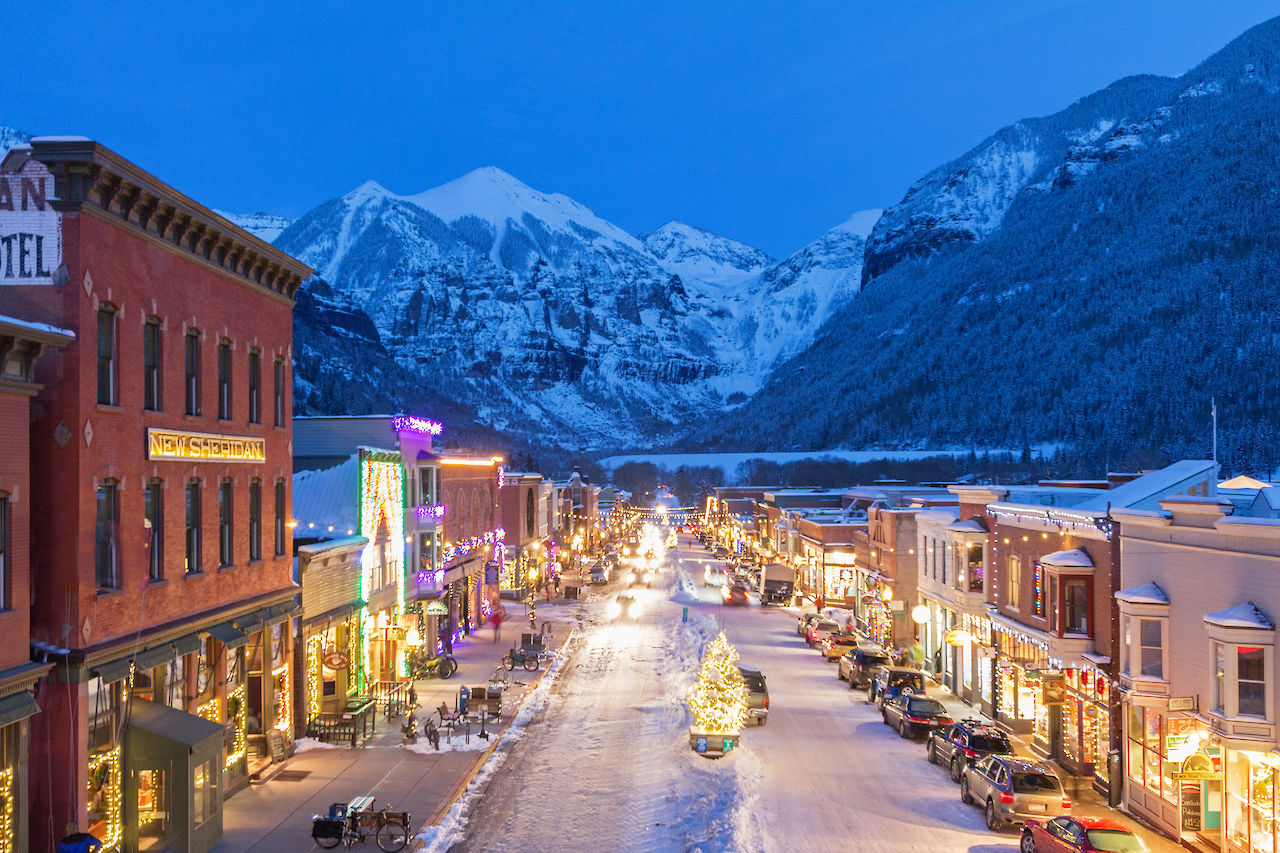 The area's music venues, like the Michael D. Palm Theatre, the Sheridan Opera House, the Liberty and Club Red, have programming in December that ranges from holiday-themed concerts to gigs from up-and-coming musicians, indie acts and old favorites, all the better to ensure that Telluride's holiday season is music-filled. One magical option? Go old school with Wintersing, the Telluride Chorale Society's delightful annual holiday season concert, which takes place this year at Christ Presbyterian Church on Dec. 13 and 15.
Celebrations After Dark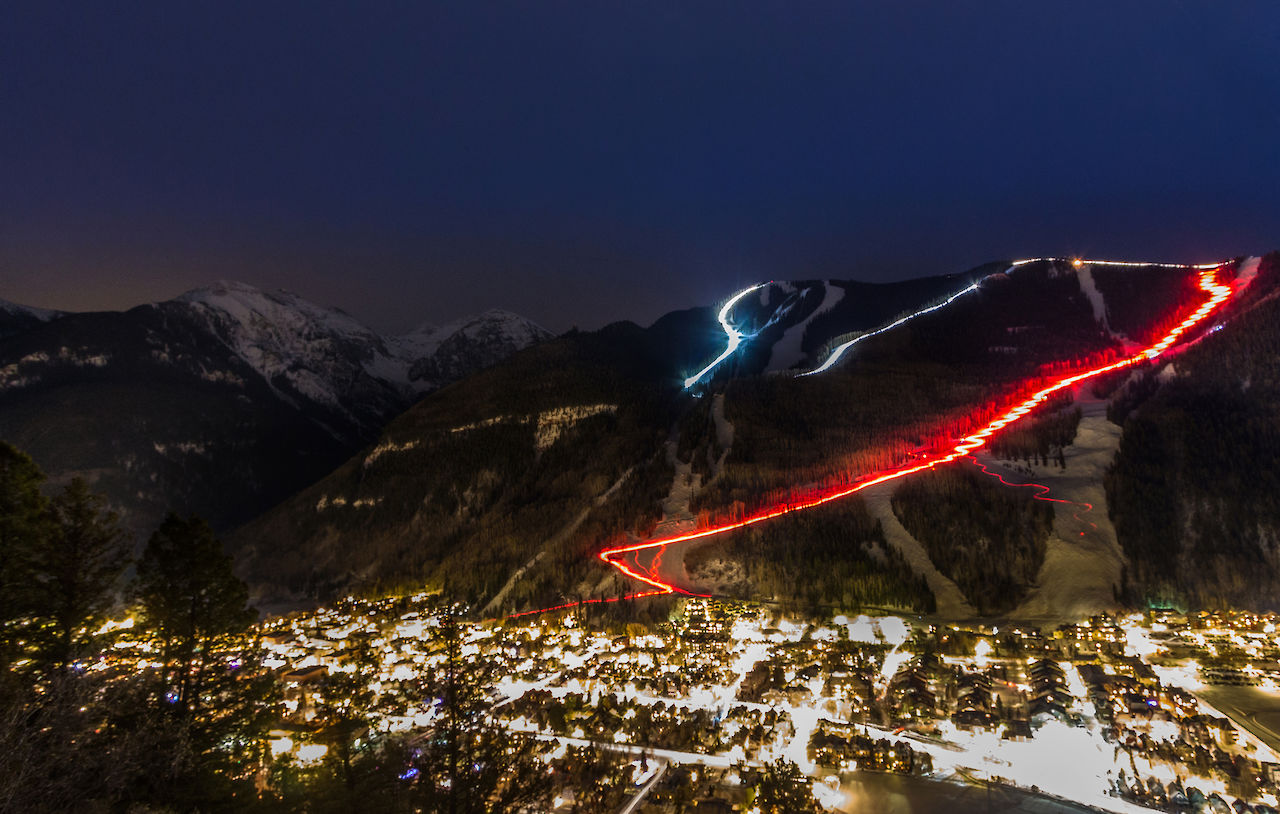 On Christmas Eve, check out the Telluride Ski Resort's Torchlight Parade, visible from the town of Telluride as it winds its way down Telluride Trail. On New Year's Eve, there are parades on Telluride Trail and Misty Maiden, the latter visible from the bottom of Lift 4 in Mountain Village and accompanied by fireworks. Revellers can then head to New Year's Eve soirees at the Ah Haa School or the Sheridan Opera House, or join the countdown to midnight on Colorado Avenue in front of the San Miguel County Courthouse.
Winter Wonderland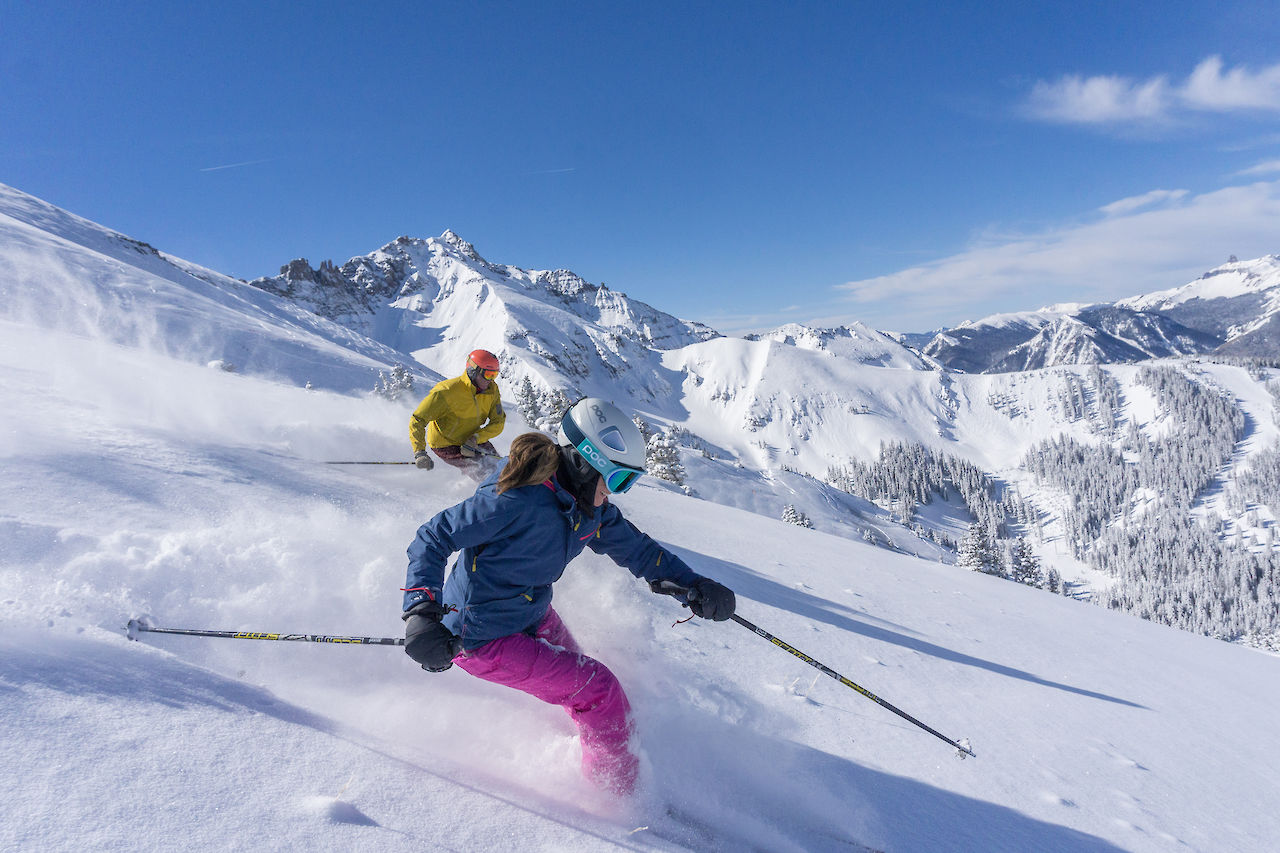 You are, after all, in the most beautiful place on earth, so your holidays should include exploring the outdoors too. Hit up Telluride's local outfitters to snowmobile to mining-era ghost towns; snowshoe though quiet glades and meadows; or cycle a fat bike along Telluride's Valley Floor, west of town. And, of course, hit the slopes on the Telluride Ski Resort.  On Christmas Day, do what the locals do and schedule dinner around grabbing a few turns with family and friends, not the other way around. After all, that's really what the holidays in Telluride are all about.
View All Blogs