Recreate Responsibly
We all love to explore Telluride's backyard which offers an extensive network of trails ideal for hiking and biking.  Please remember to recreate responsibly and do not throw trash or plastic water bottles (consider using a reuseable water bottle filled with pure Rocky Mountain spring water straight from our taps) on the trail and dispose of human waste and toilet paper properly. Don't forget to pick up after your four-legged friends as well. Please adhere to to the following Telluride Trail Etiquette: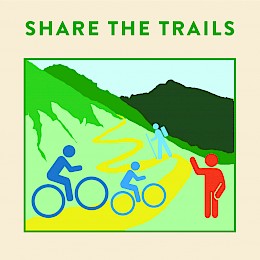 Slow down, communicate and be nice to other trail users. Uphill traffic has the right of way. Downhill traffic should kindly yield and step out of the way of uphill hikers.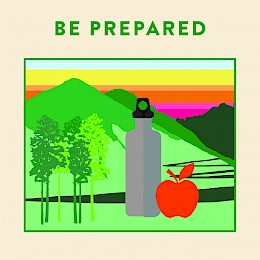 Plan ahead and be self-sufficient. Bring water, food and start early to avoid afternoon thunder storms. The weather in the mountains can change at the drop of a hat so bring extra layers and carry a rain jacket.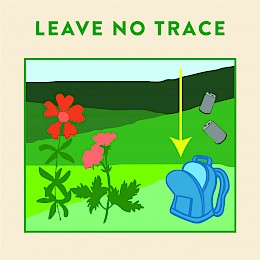 Pack out what you pack in (that goes for human and pet waste as well). Bag your pet's poop and throw it away in the trash can-do not leave poop bags along the trail. Properly disposing of human waste is just as important. Go before you go otherwise be careful where you go. Walk 200 feet from any trail or water source, dig a cat hole and go. Cover your cat hole with dirt and pack out your toilet paper.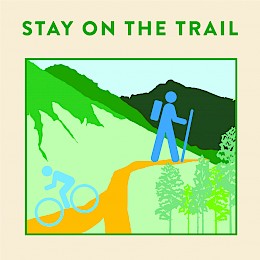 Use open/legal trails and encourage your friends and family to be good trail stewards too!  Do not cut switchbacks. There is a reason they exist; please don't make your own trail to save time. Disregarding switchbacks will cause trail erosion and negatively impact vegetation.  Also, if a trail is muddy, hike, or bike right through the middle of the muddy section. Sure, we all want to take the inviting (and dry) side trail, but doing that creates serious erosion that leads to more damage and problems. Please, please stay on the trail.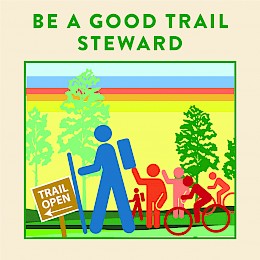 Keep singletrack single and respect the environment/landscape.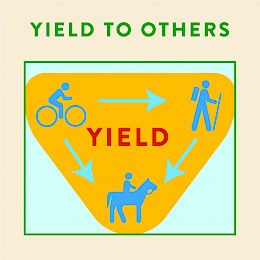 Let fellow trail users know you are coming. Strive to make each pass safe and courteous.
Telluride Mountain Club has done an amazing job of maintaining and growing Telluride's trail network. Support their work through their Opt In For Trails program or by making a donation.
View All Blogs