Reasons to be Thankful for this Mountain Paradise
November is a time for reflection and giving thanks. Telluride is an amazing place to live or visit for so many reasons. It is a challenge to sum them all up but here are some of the reasons that top our "What We Are Most Thankful For in Telluride" list. 
MOTHER NATURE KNOCKED IT OUT OF THE PARK WHEN DESIGNING TELLURIDE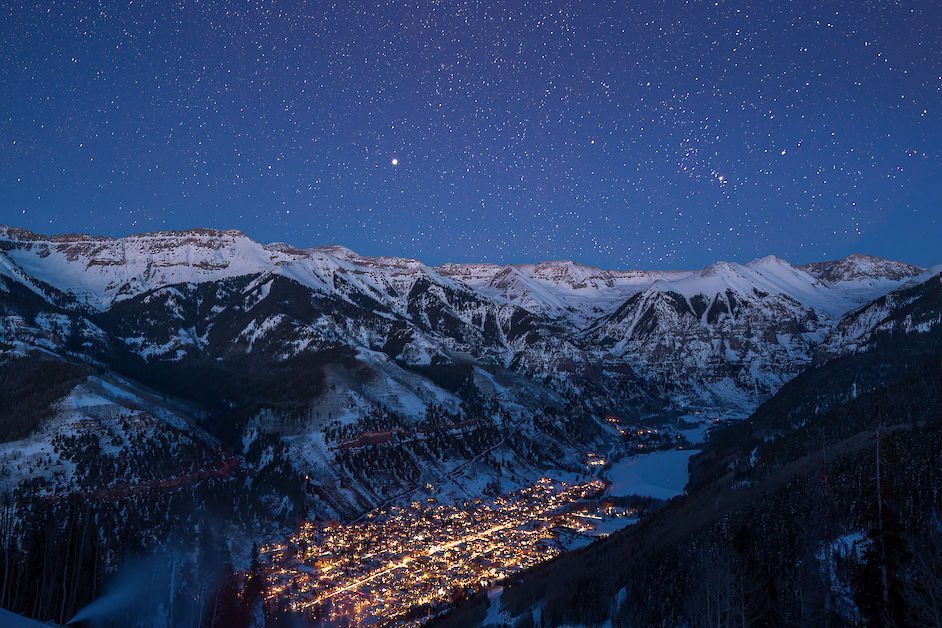 In our opinion, Telluride is some of her finest work with jaw dropping views in all directions. The beauty is so intense sometimes you don't know where to look first.
WALKING AND BIKING ARE THE PREFERRED MODES OF TRANSPORT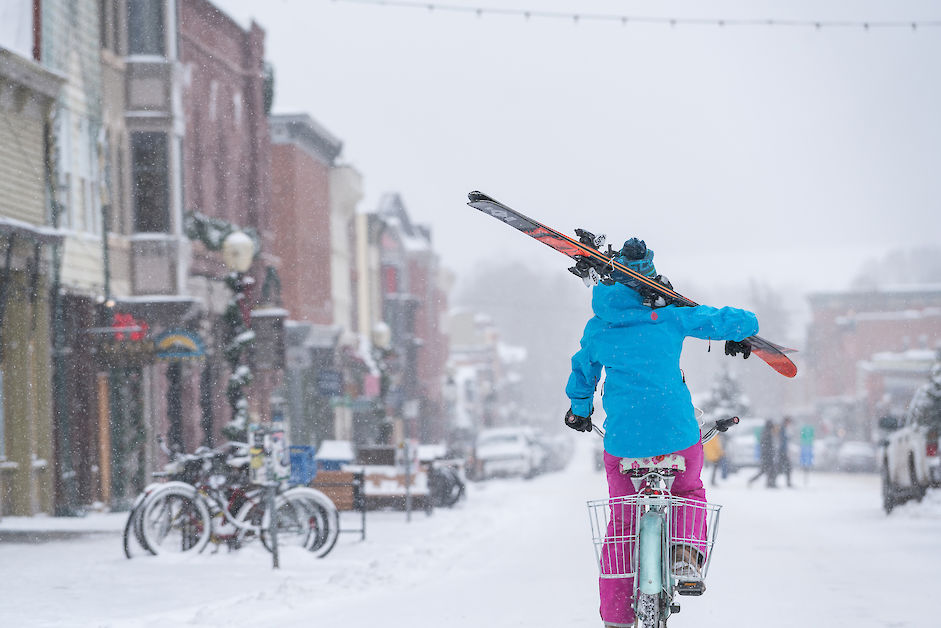 Driving not your thing? That is no problem in Telluride-- it is only 8 blocks long so it is very easy to walk or ride a cruiser bike anywhere you need to go. Heading up to Mountain Village is a breeze with the free gondola.
REAL TOWN WITH REAL PEOPLE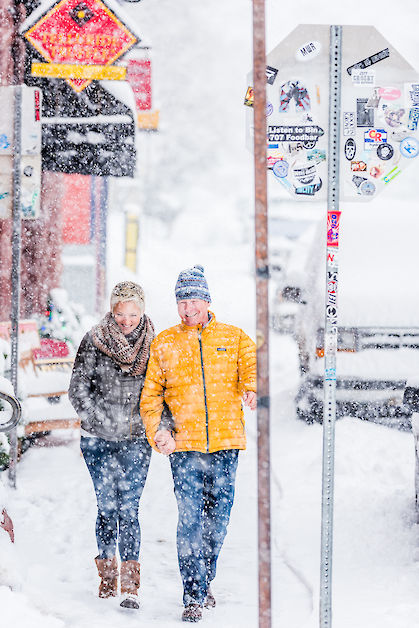 The Telluride community is unbeatable. It's history runs as deep as its beauty. It was founded as a mining town in 1878 and since that day has drawn passionate and adventurous people into its box canyon. Walking down Main Street should only take 5 minutes as it is only 8 blocks long, but inevitably it takes 20 minutes due to conversations that you strike up along the way with friends and neighbors. That is ok, life in Telluride is unhurried. We operate on Telluride time.
ADVENTURE OUT THE BACKDOOR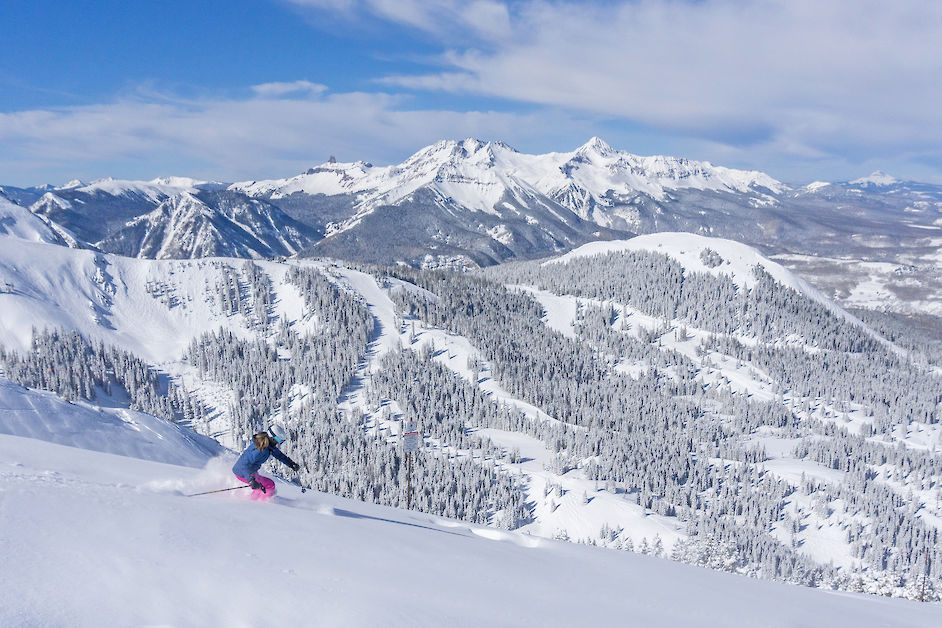 Ski lunch breaks (or hike breaks in the summer) are the norm. There is nothing better than making some turns on the slopes to clear your head and return to work in a very productive mindset.
TELLURIDE IS A SMALL TOWN WITH A BIG PERSONALITY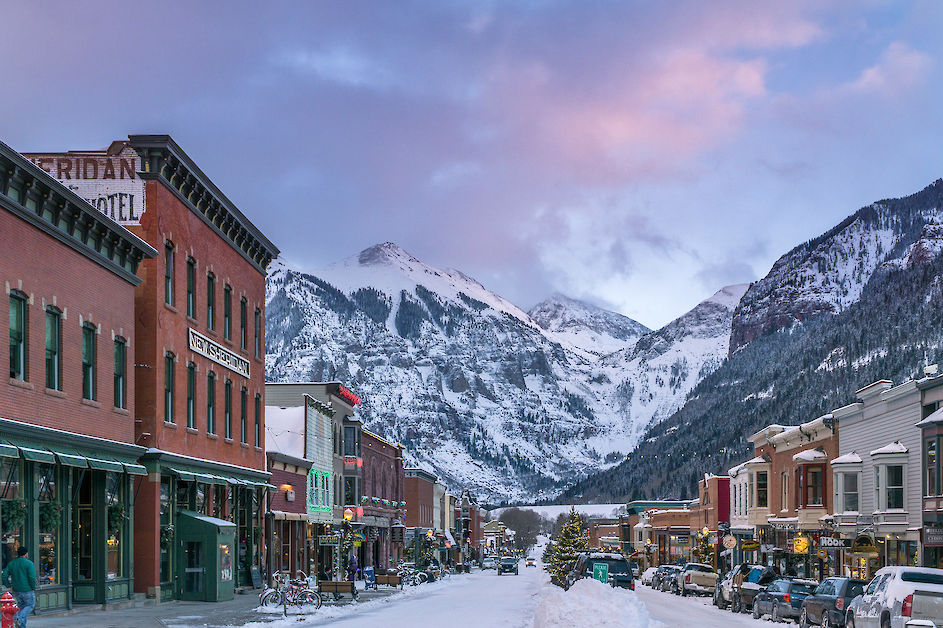 Telluride is full of many funkty and unique traditions such as the Free Box which adopts the mantra, "one's man's trash is another man's treasure." If you are done with a pair of ski pants or hiking boots, put them in the FREE box. There have been some amazing finds in this treasure box. Noel Night (a locals holiday shopping extravaganza with fun and creative ways to receive a discount), Torchlight Parade on Christmas and New Years Eve, and the end of the ski season street party smack dab in the middle of Main Street are uniquely Telluride.
After a visit, your list might look very different, but we can all agree on this: we are so thankful to have discovered this mountain paradise.
View All Blogs