Perfect Day & Perfect Après
As the winter sun sets, it's time for the tradition of après ski. Après might translate into "after", but it really means that it's time to swap stories of the day's adventures while enjoying nibbles and spirits before that 8 o'clock dinner reservation. Try a local hotel in Mountain Village or Telluride for a fun scene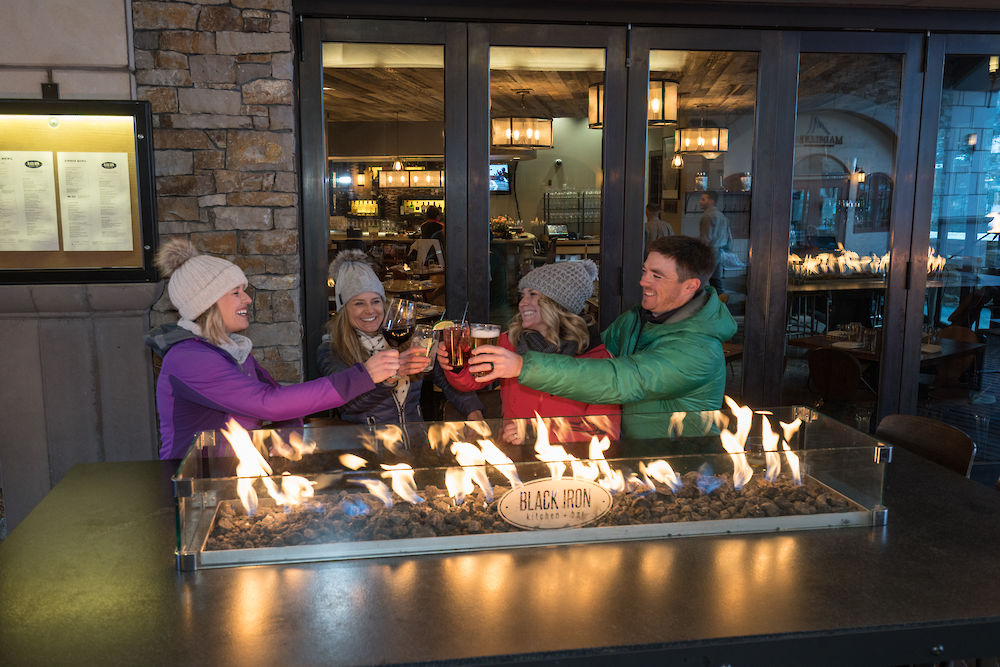 Experience the outdoor patio of Black Iron Bar and Grill, which has signature tables adorned with individual fire features. The M Lounge next door is an indoor/outdoor space featuring live music and drink specials. The outdoor sky terrace is exclusive to guests and offers a heated pool and stupendous views.
TELLURIDE MOUNTAIN LODGE 
Après here is ski-in/ski-out and centers around the View Bar & Grill. Bartenders serve up delish adult slushies to enjoy on the pool deck outside while admiring the stupendous views. It's the hippest pool party around.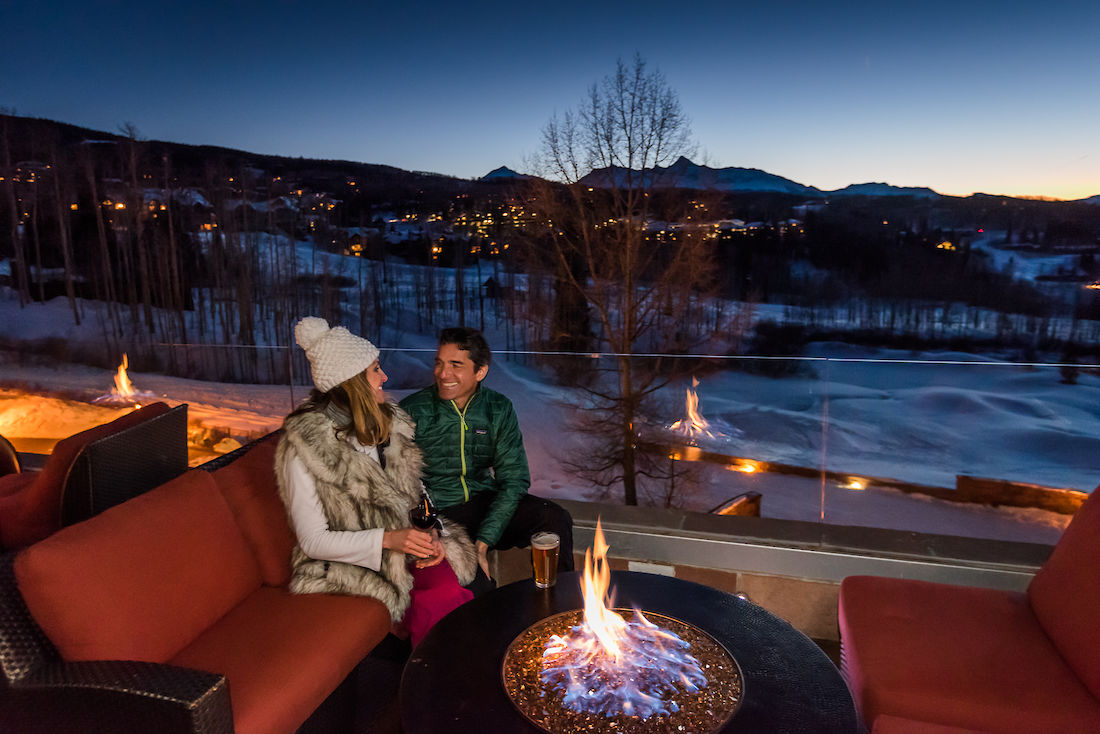 The appropriately named Great Room, a soaring space made comfortable with leather armchairs, expansive sofas and a blazing fire in the striking fireplace, has an après scene including rustic Colorado cuisine enhanced by global influences and festive beverages. There are also astonishing sunset views west over the Wilsons from floor-to-ceiling windows. On warm, sunny days, the deck is the place to be. 
HOTEL TELLURIDE 
This quiet spot has a cozy bar that opens at 4 p.m. and serves up delicious and inventive drink specials that guests and members of the public alike can enjoy in front of a roaring fire in the hotel's beautiful, elegant – and comfortable – lobby. 
NEW SHERIDAN HOTEL 
Another popular spot is the Parlor Bar. In the historic hotel's lobby, sit at a table overlooking Main Street or sidle up to the bar for the Sheridan's famous Flatliner. A perfect, and potent, pick-me-up after a day on the slopes.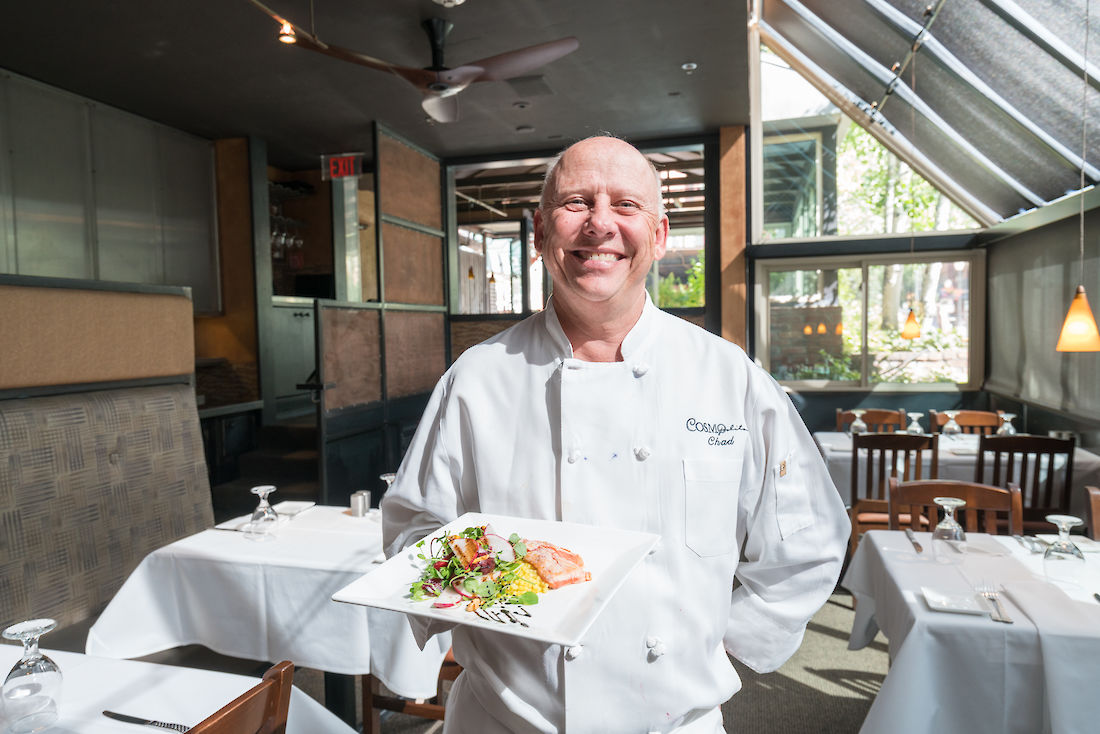 The hotel's bar and restaurant, the Cosmopolitan, is the home of its après scene – one of the most popular post-skiing spots in town. Sushi and other exquisite small plates, and (of course) cosmos, are the done thing. 
EXCLUSIVE APRÈS
Serious après fans who choose their accommodations based on the après scene might want to head to the Camel's Garden Hotel, famous for its complimentary wine, cheese and crackers. The casual gathering, for hotel guests only, takes place in the comfy lobby. Or try Element 52 whose après, exclusive to guests, starts with a funicular from the slopes and finishes in the lobby bar or the spa where happy hour is made happier with drinks and small plates.
View All Blogs