Make Telluride Your New Year's Resolution
Here's a New Year's Resolution: In 2020 do something unexpected, something truly memorable. Don't talk too much about it, don't put it on a list or daydream about it. Just make it happen. How? Get yourself to Telluride. With phenomenal snow conditions-almost 13 feet and counting- this is the year to make it happen. Here's why:
A FULL MOUNTAIN EXPERIENCE
Telluride has something for everyone from the most extreme skier in your group to the king or queens of the bunny slope. Its well balanced terrain-– 23 percent beginner, 36 percent intermediate and 41 percent expert/advanced-keeps skiers and boarders smiling for days. With groomers, bumps, chutes, parks, and some of the best hike-to terrain in ski country, Telluride Ski Resort has it all.  And the icing on the cake, in Telluride lift lines are the exception rather than rule.
OFF MOUNTAIN ADVENTURE

Adventure in Telluride may start on the ski resort, but definitely does not end there. The idea here is to get out in the mountains however you can; from snowshoes to snowmobiles, the options are endless. Free groomed Nordic trails crisscross the Valley Floor in town and climb up and down the snow-covered fairways throughout Mountain Village. Rent a fat tire bike and pedal to the local brewery or snowmobile to a ghost town with a local outfitter.
DINE WITH A VIEW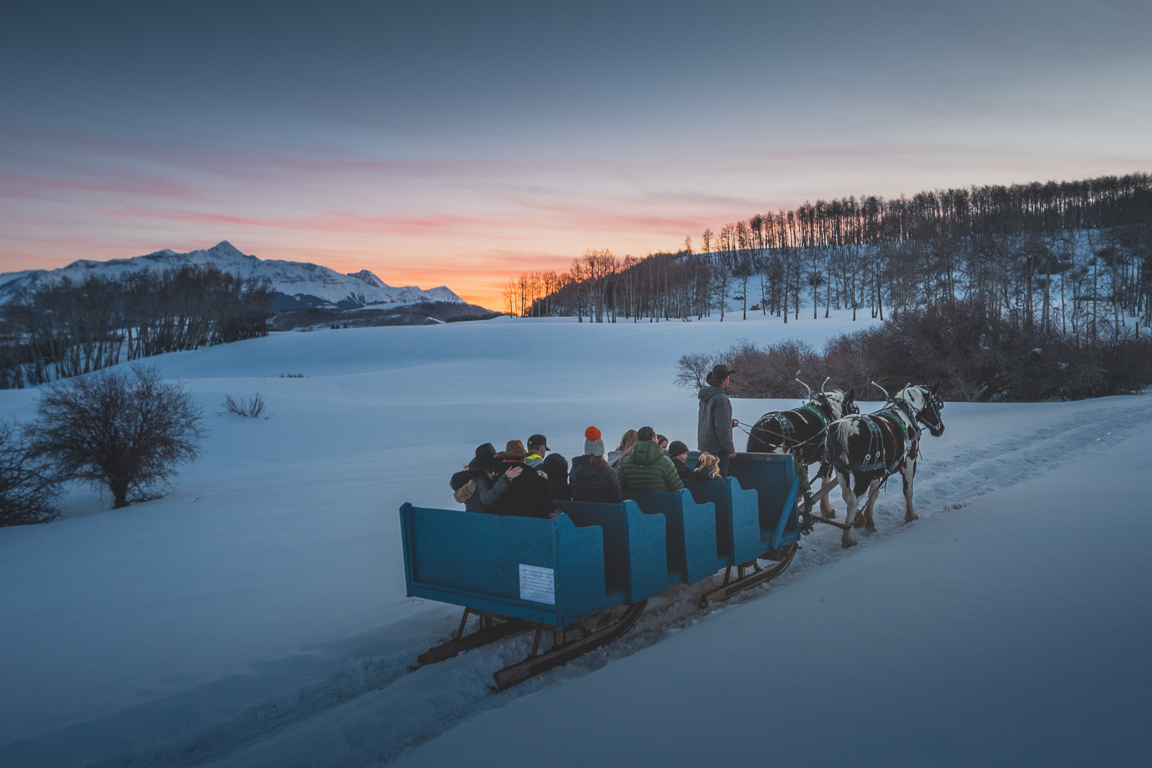 If your bucket list includes enjoying an unforgettable meal in an unforgettable location, Telluride's award-winning food scene has something for you. Try taking the Gondola and alighting at the mid-station for Allred's restaurant, perched on the ridgeline overlooking the town 1,900 feet below. Or take a luxury snowcat to one of the highest restaurants in North America, Alpino Vino, which offers exquisite northern Italian cuisine high atop the ski resort. Another memory maker for foodies is Telluride Sleighs and Wagons. Fifth-generation Tellurider Ashley Story regales visitors with local lore during a horse-drawn sleigh ride at her family's historic Aldasoro Ranch. This very special starlit journey is followed by fine dining in a charming, heated tent.
STROLL BACK IN TIME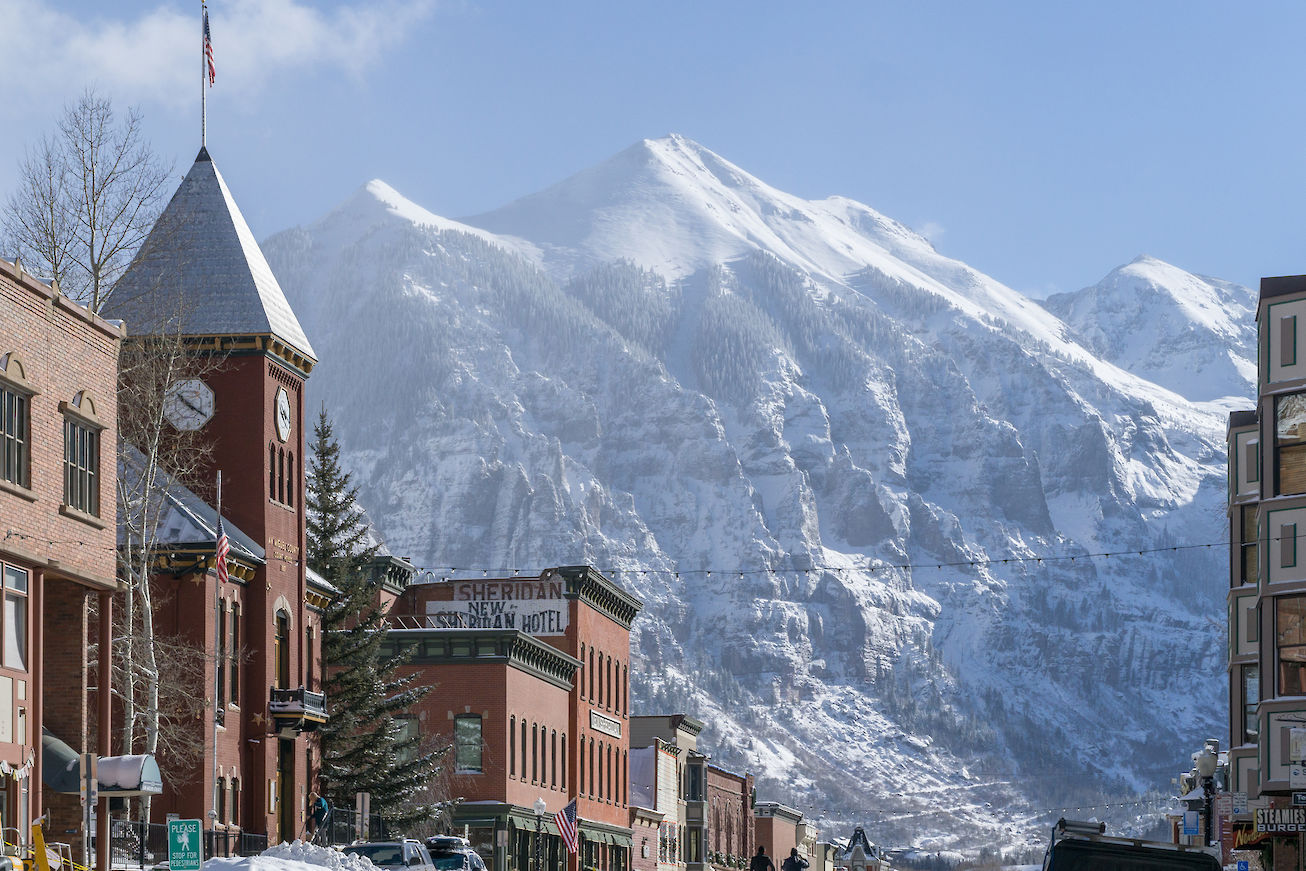 Telluride isn't a cookie-cutter resort town. It has history. Serious history. Established in 1878, Telluride was first a mining town that drew adventurers seeking to strike it rich in the gold and silver mines that dotted the slopes and basins above the town. It also attracted its share of outlaws – Butch Cassidy robbed his first bank here. This colorful, remarkable history has been carefully preserved and can be experienced with a visit to the Telluride Historical Museum, a snowmobile ride to the Alta Lakes ghost town or a walking tour.
SPRING BREAK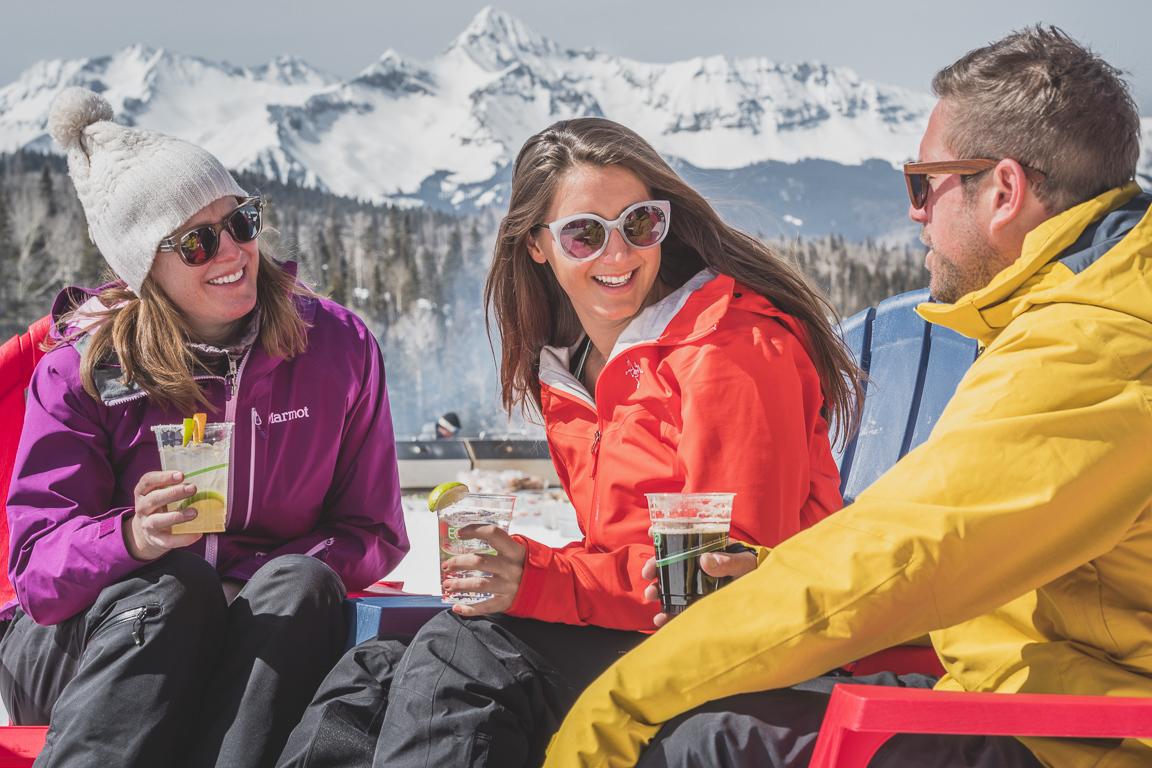 This is it: 2020 is the year you finally have that spring break adventure you have always dreamed of. First, there are the warm, sunny days of March in the San Juans, where daytime temps hover in the mid- to high 40s, periodically punctuated by some glorious, late-season snowfall. On the Telluride Ski Resort, take a break from the perfect spring skiing by soaking up the rays, craft cocktail or microbrew in hand, on the beach at the bottom of Lift 4 or head to Gorrono Ranch where the party lasts all day every day. After nightfall, our lively bar and music scenes keep the festivities going.
Nonstop flights from 11 major hubs makes traveling to Telluride a piece of cake. What are you waiting for? 2020 has begun--keep that resolution and plan your Telluride trip today.
View All Blogs