Let's Get Caffeinated: Telluride's Coffee Shops
While exploring Telluride, you'll definitely need some caffeine to keep you going! Whether you're a classic coffee person or prefer chai lattes and cortados, each one of Telluride and Mountain Village's coffee shops offers a unique experience.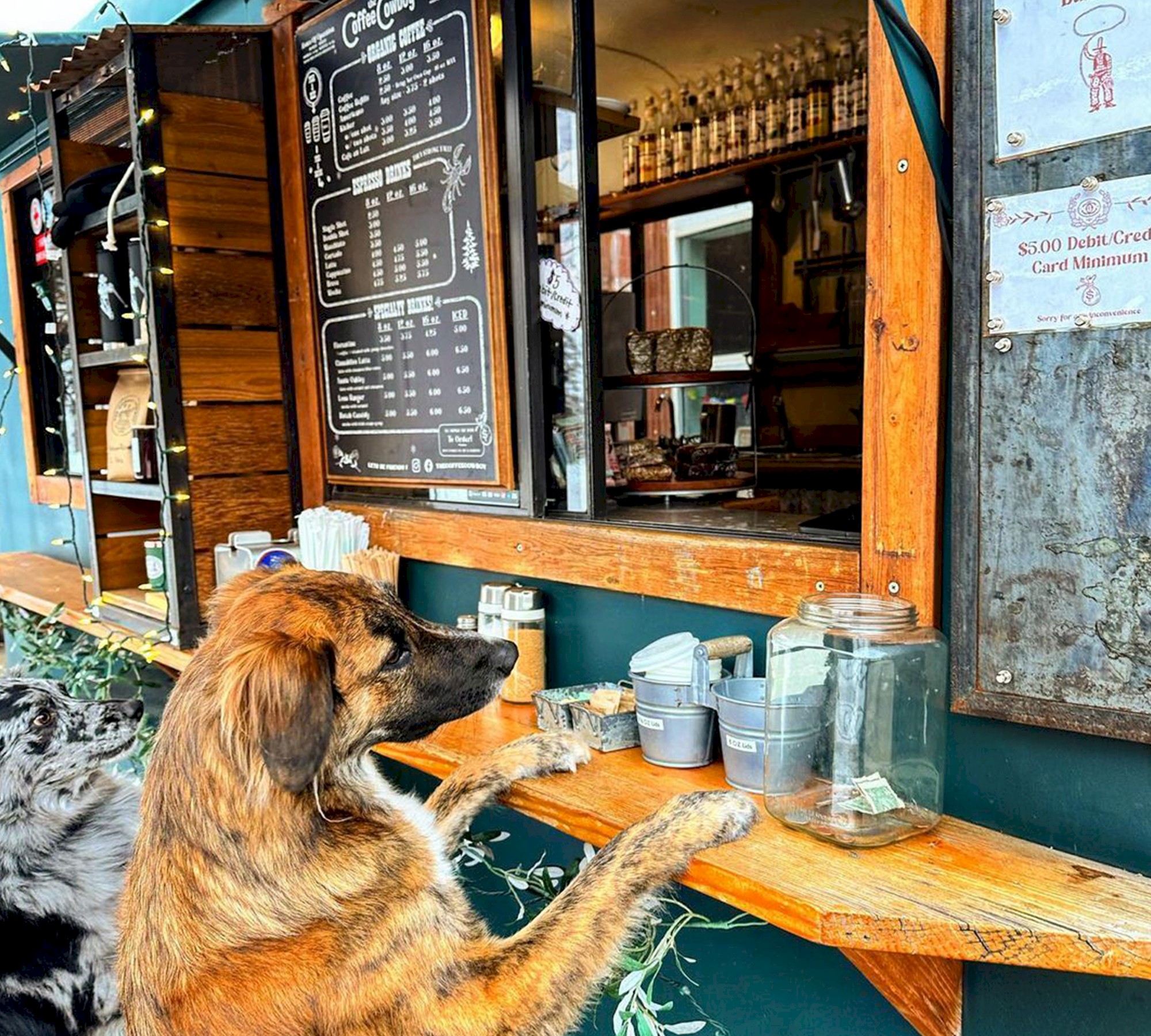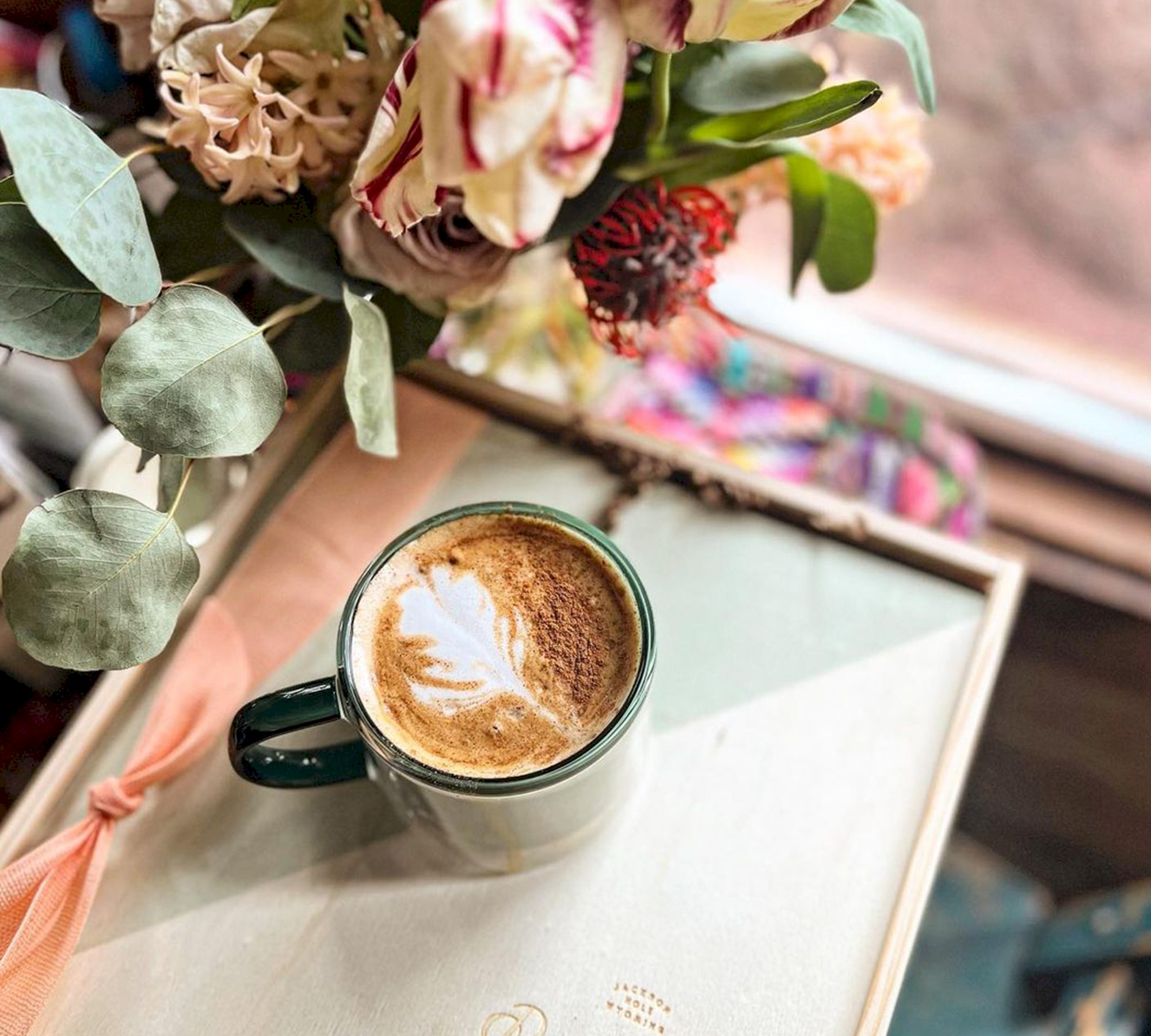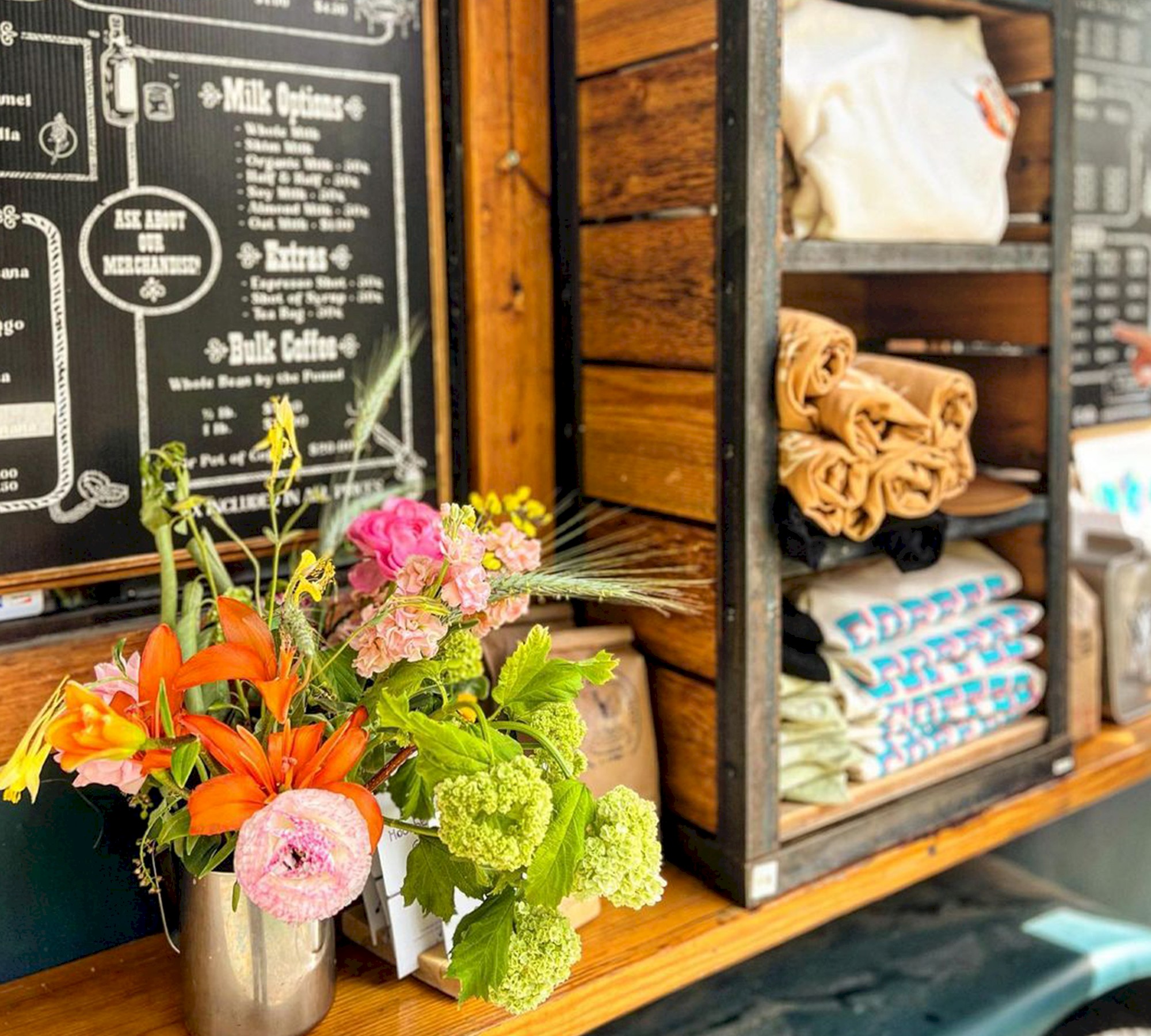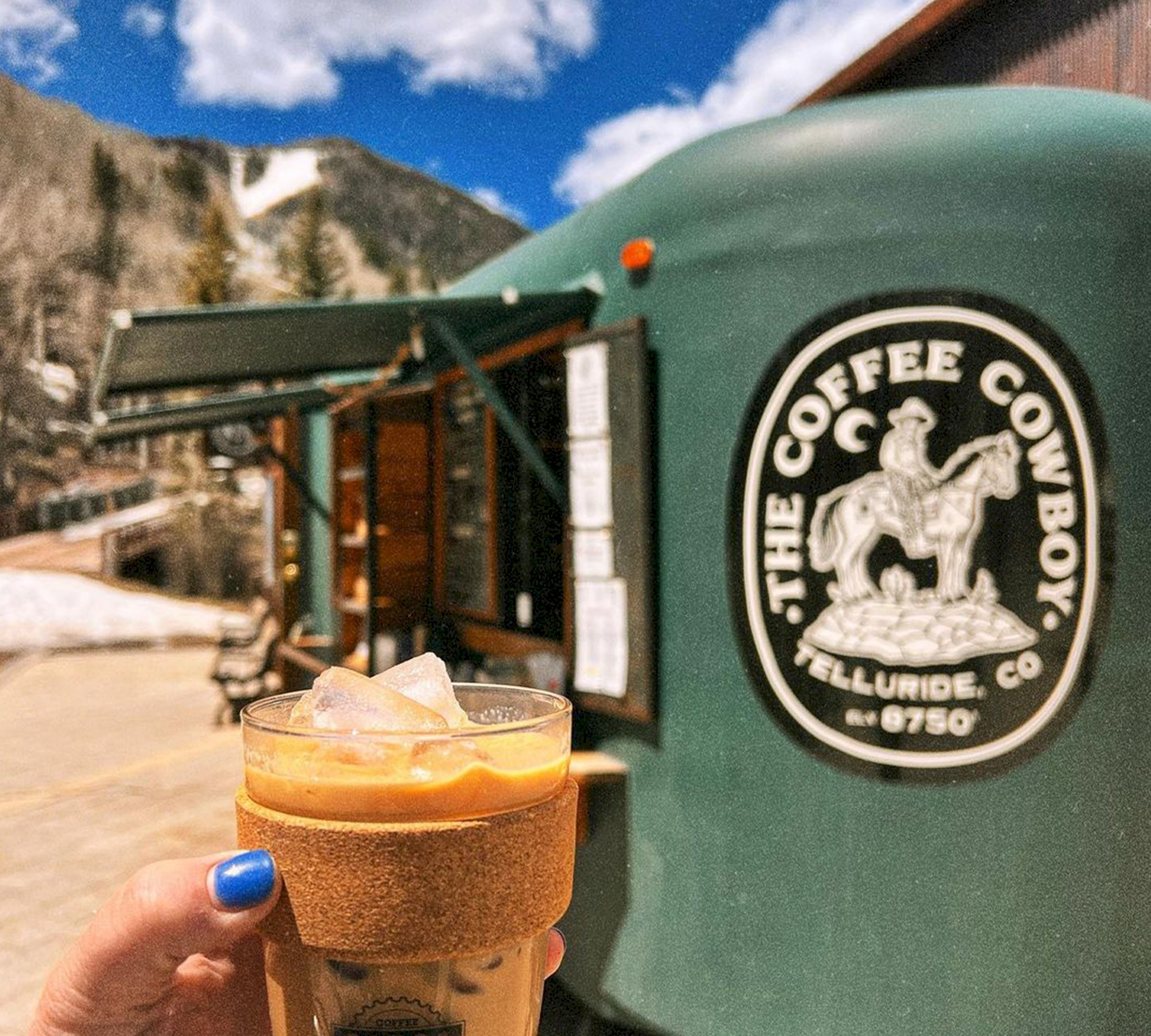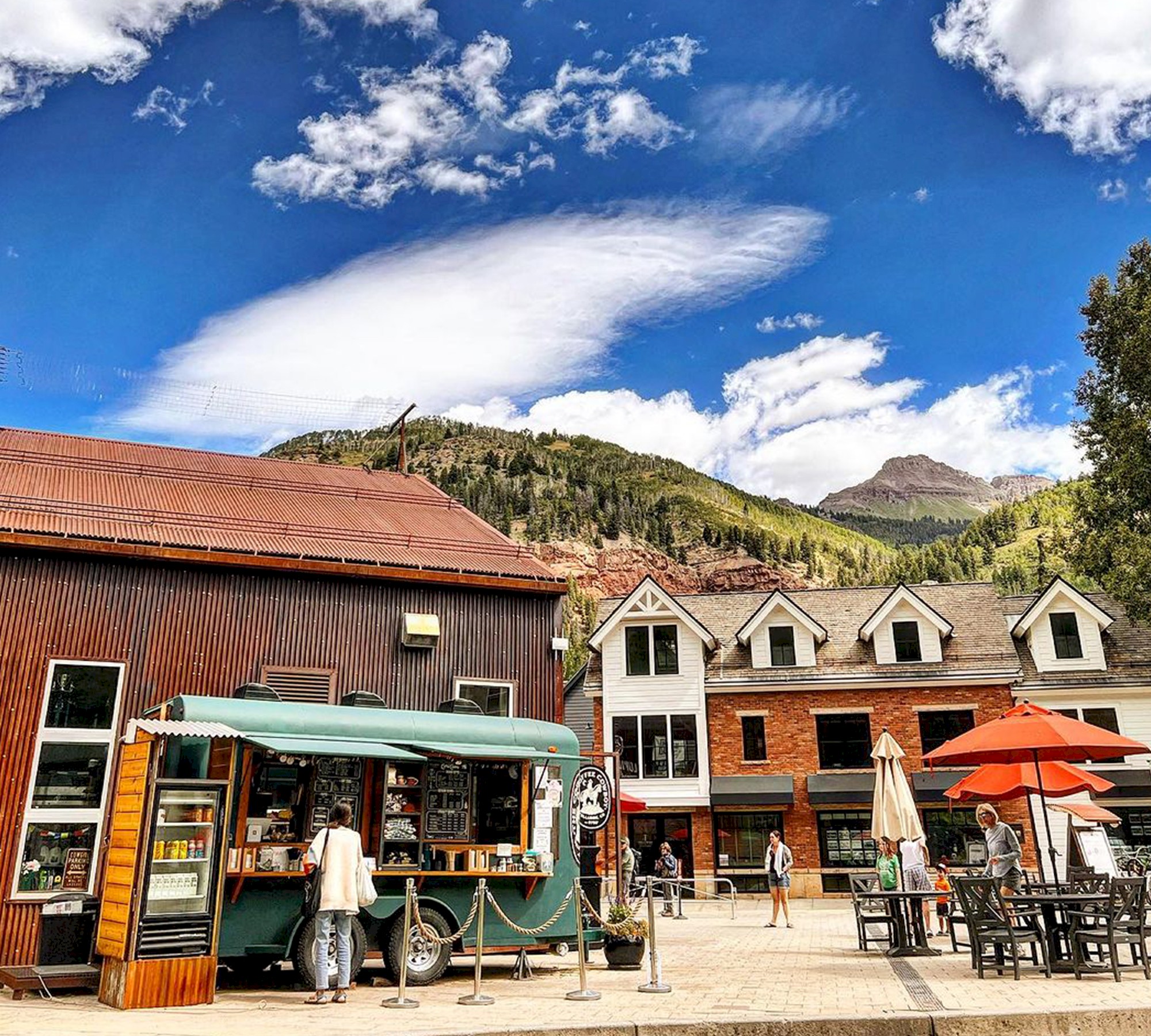 Coffee Cowboy
The Coffee Cowboy is the cutest little coffee cart you've ever seen. Formerly located (for 12 years!) on Main Street, the Coffee Cowboy moved in 2022 to its new home at the base of the gondola in Telluride. This walk-up coffee shop is locally owned and operated, and offers treats like the Annie Oakley (latte with caramel and cinnamon), Butch Cassidy (mocha with Irish cream syrup), and even a Poppogatto (like an affogato but with a popsicle). If you have some spare cash, you can even buy a coffee for someone else - or if you are in need of a coffee, be sure to check the string hanging under the awning for a free coffee token! 
P.S. The burritos are locally made at Mesa Rose in Norwood - be sure to snag one before they sell out!
Location: 300 W San Juan Ave, Telluride
Photos courtesy: Coffee Cowboy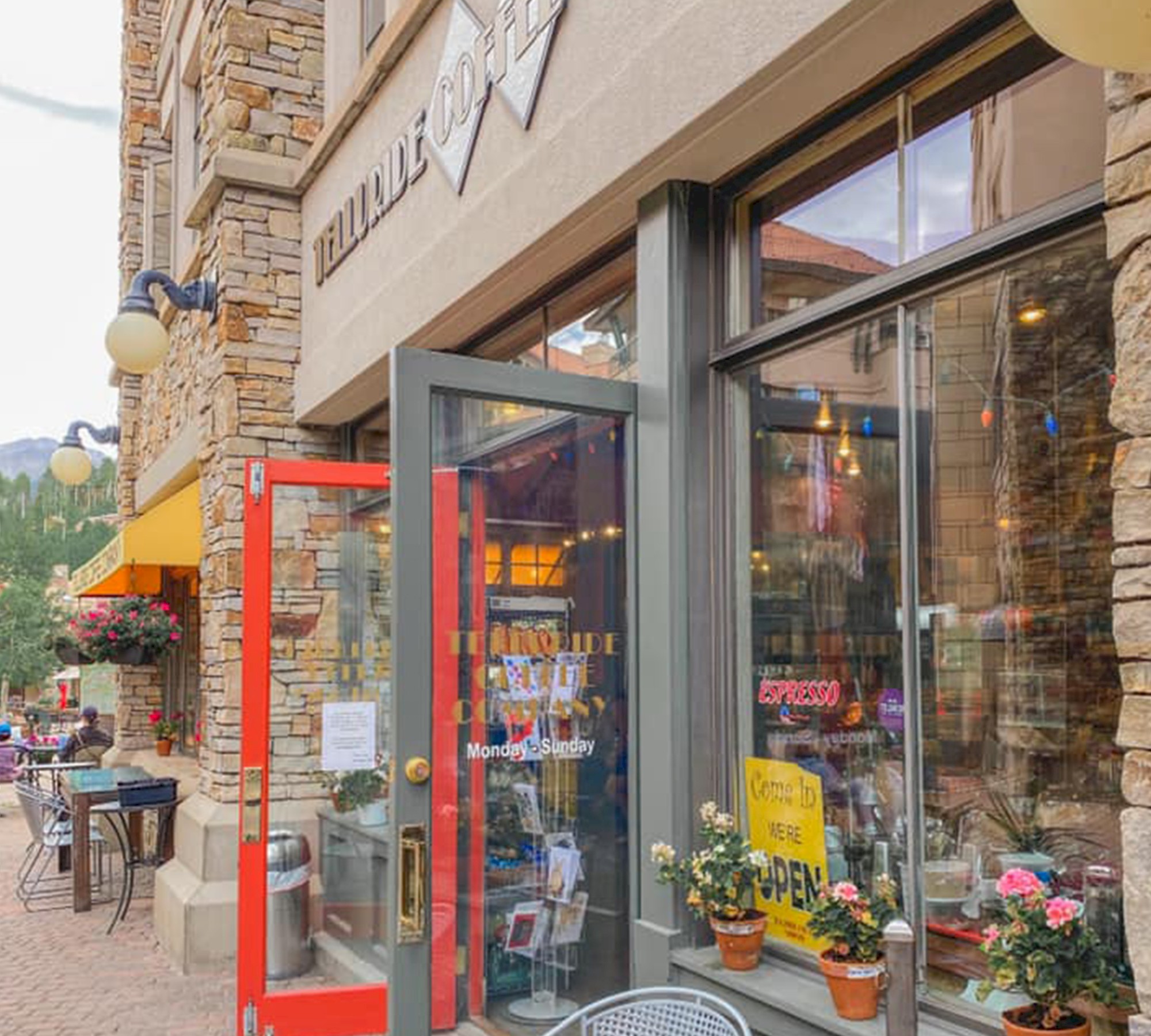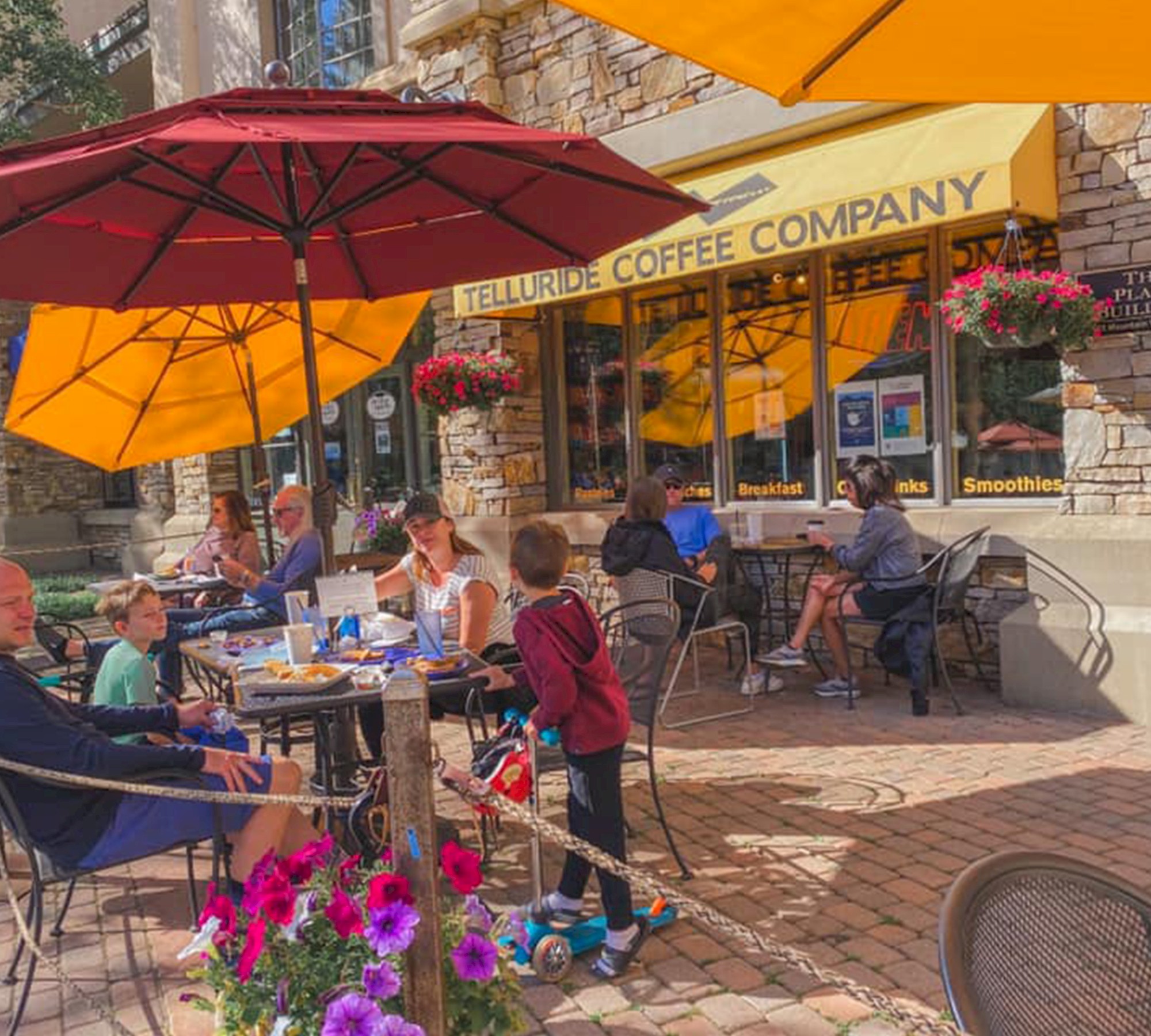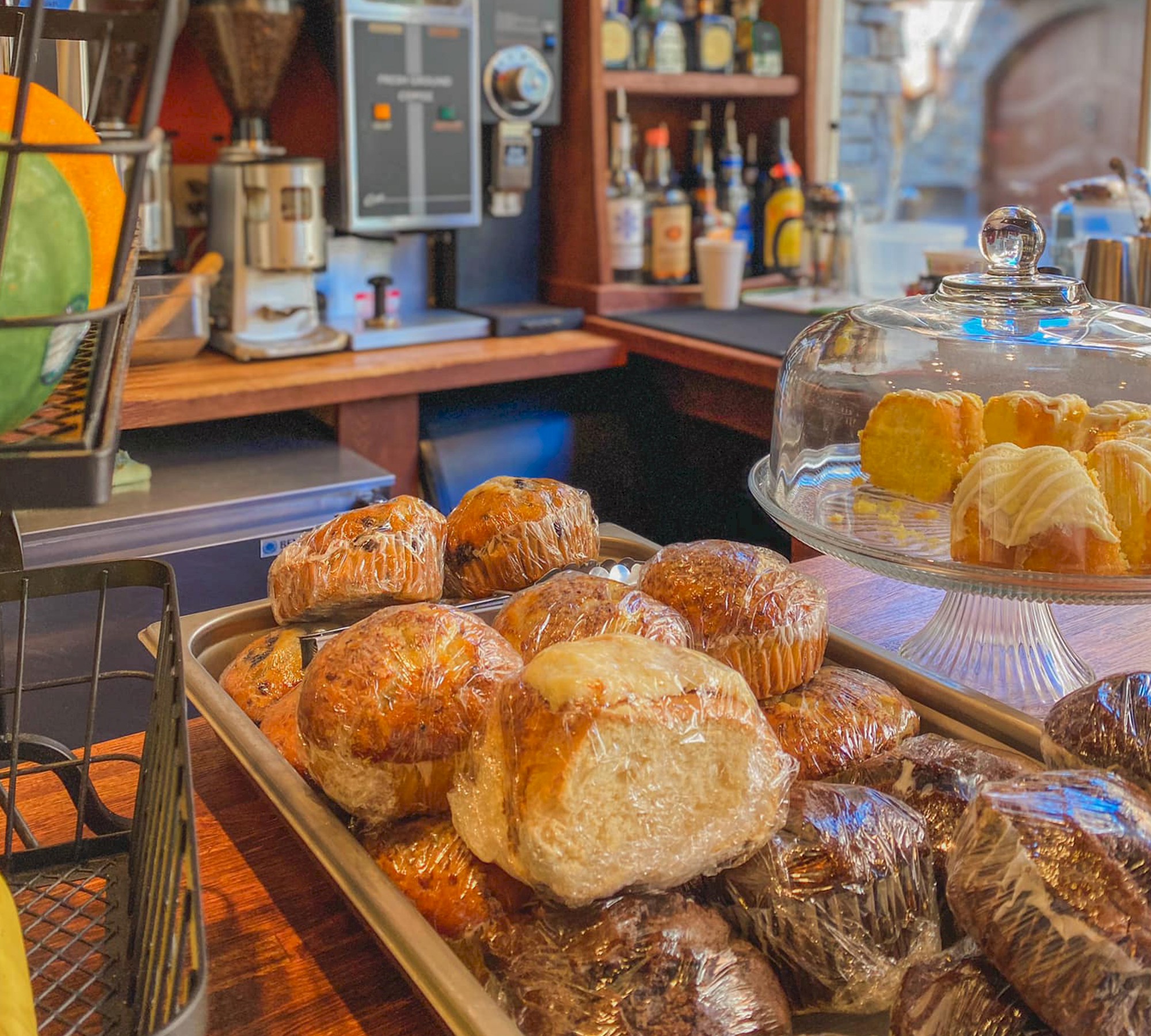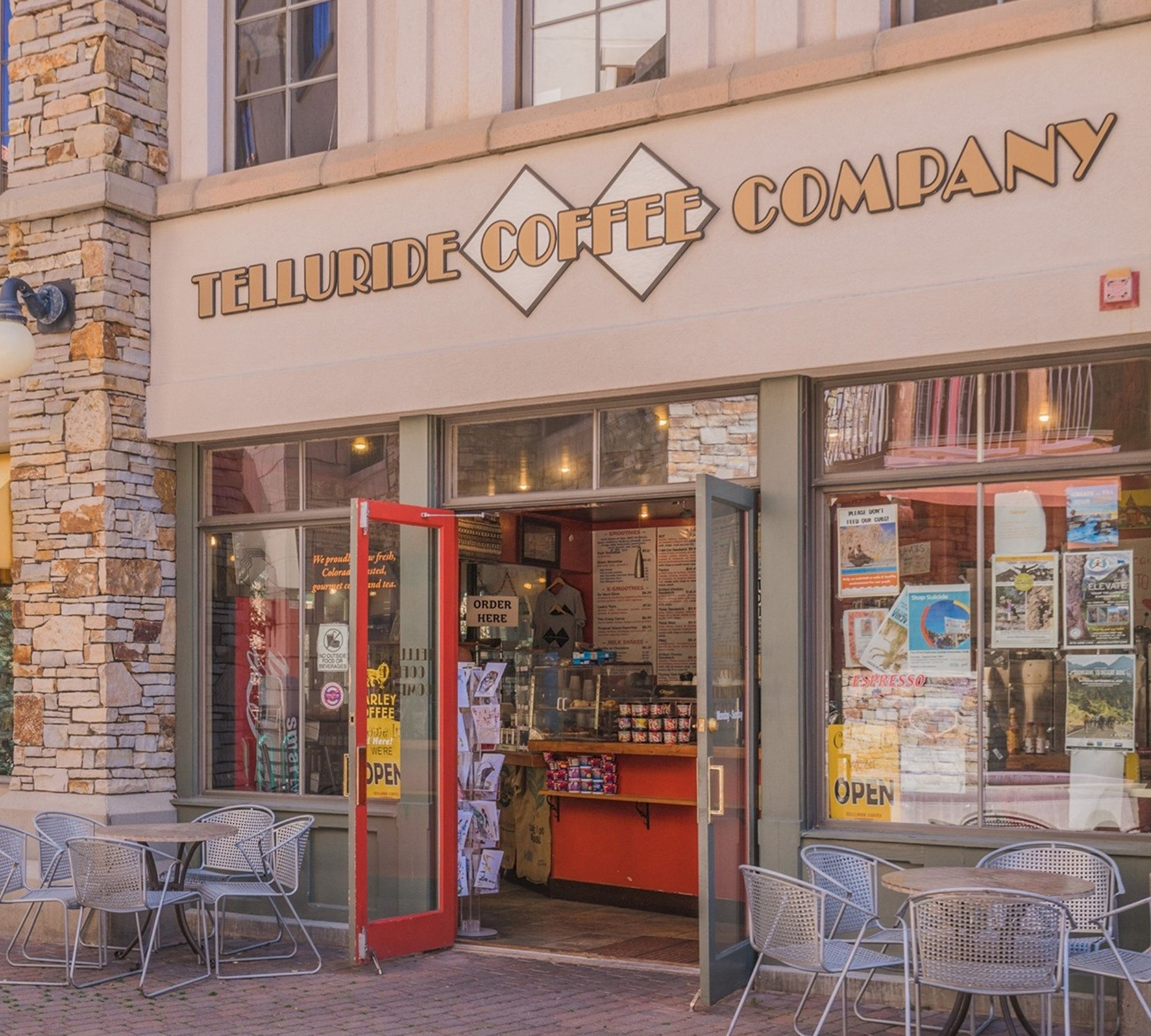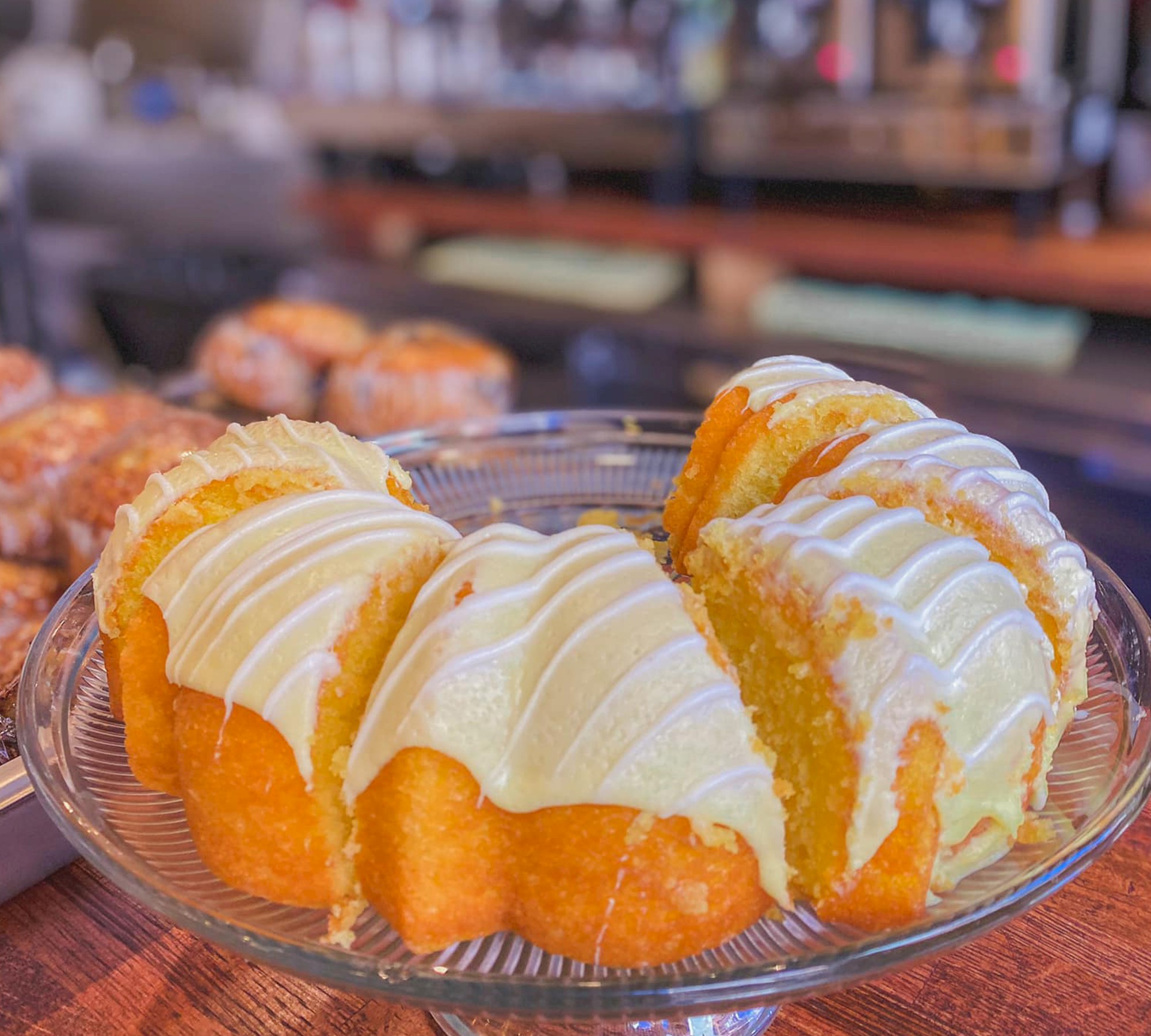 Telluride Coffee Company
If you're staying in Mountain Village, this is your one-stop shop for gourmet coffee, pastries, or even grab-and-go items. In addition to classic coffee items, they also offer smoothies, milkshakes and cocktails! The Telluride Coffee Company serves up breakfast all day, but also has a lunch menu with pre-made sandwiches for those on the go. Be sure to enjoy your meal outside on their large patio! 
Location: 565 Mountain Village Blvd., #103, Mountain Village
Photos courtesy: Telluride Coffee Company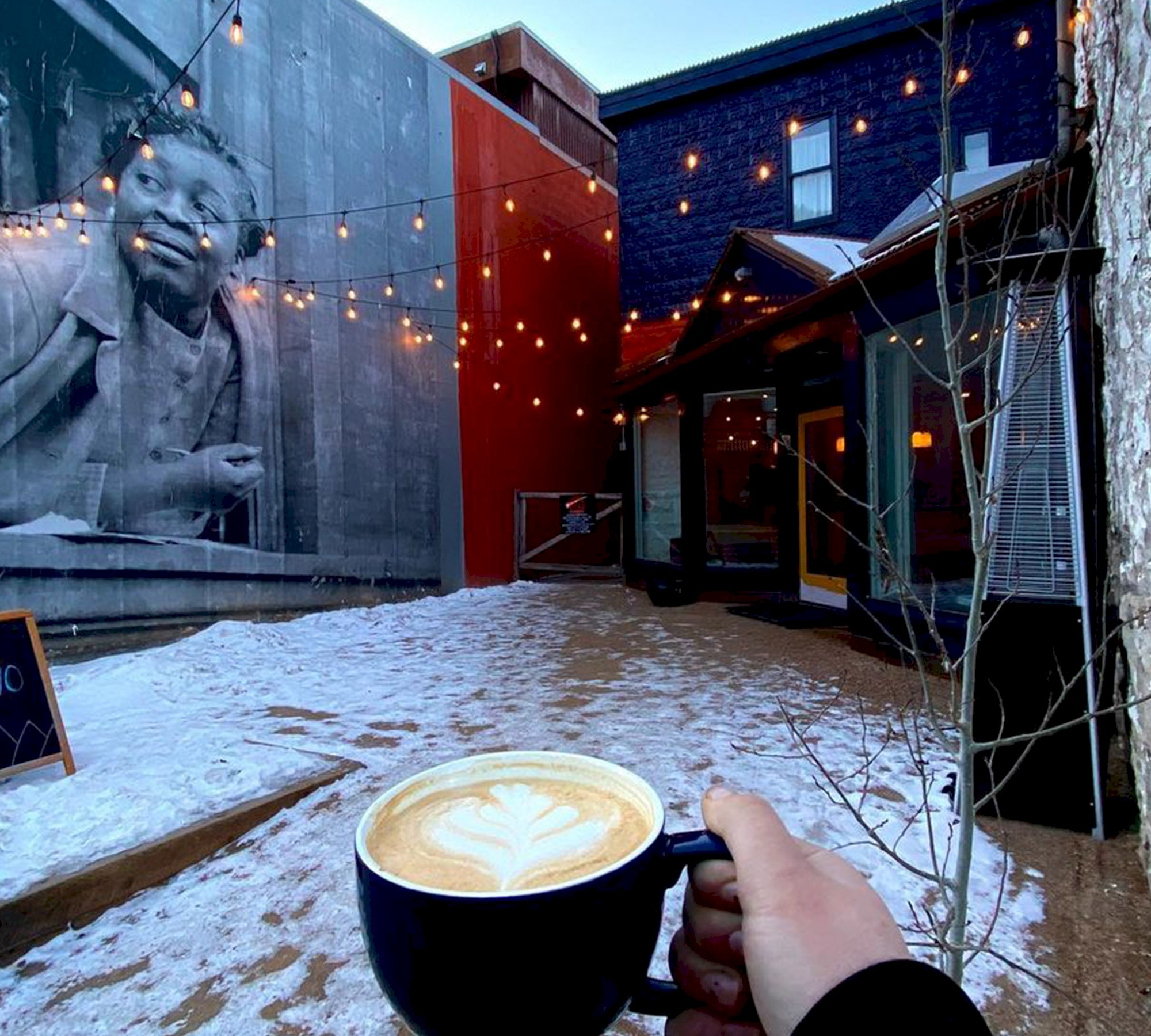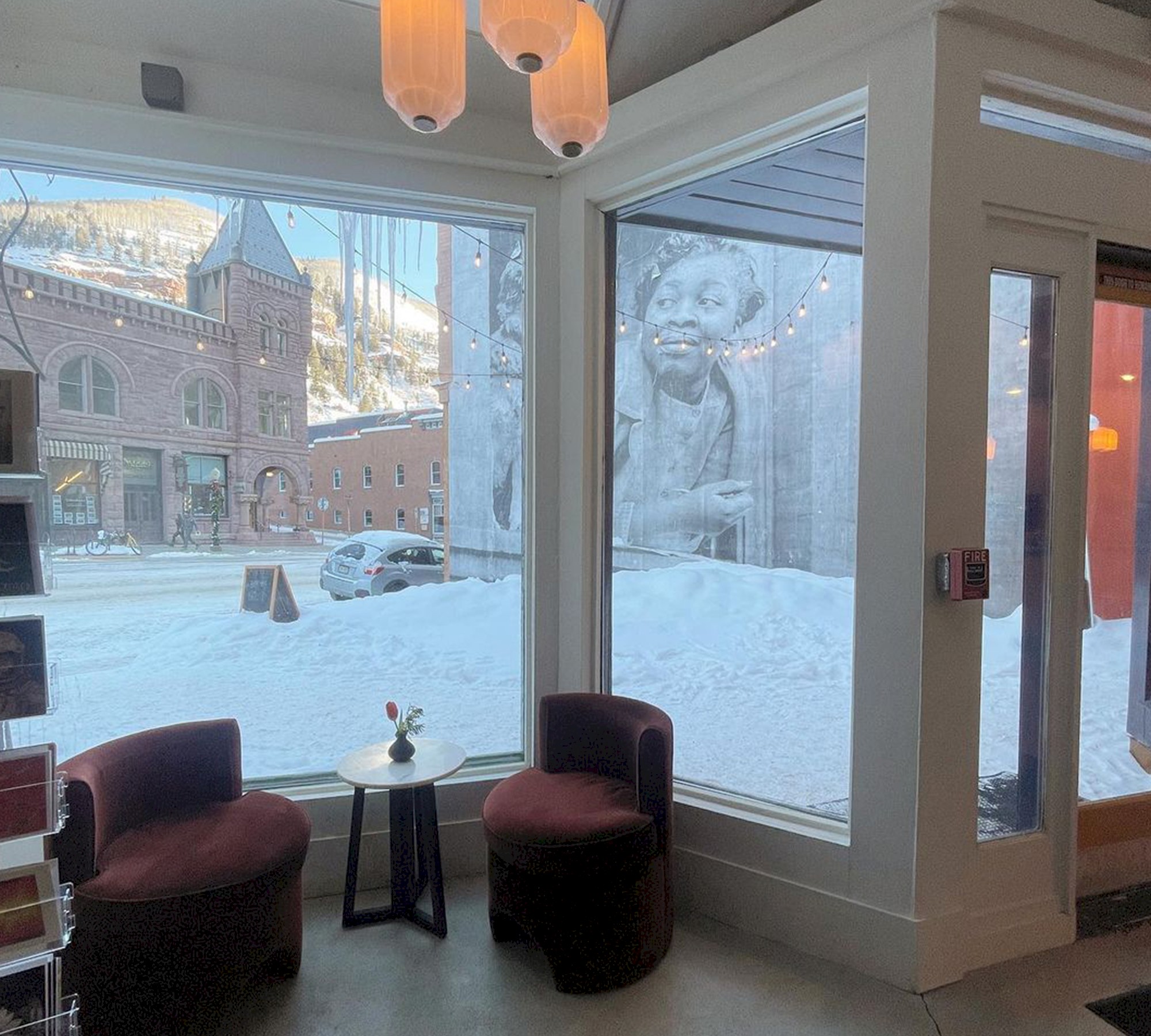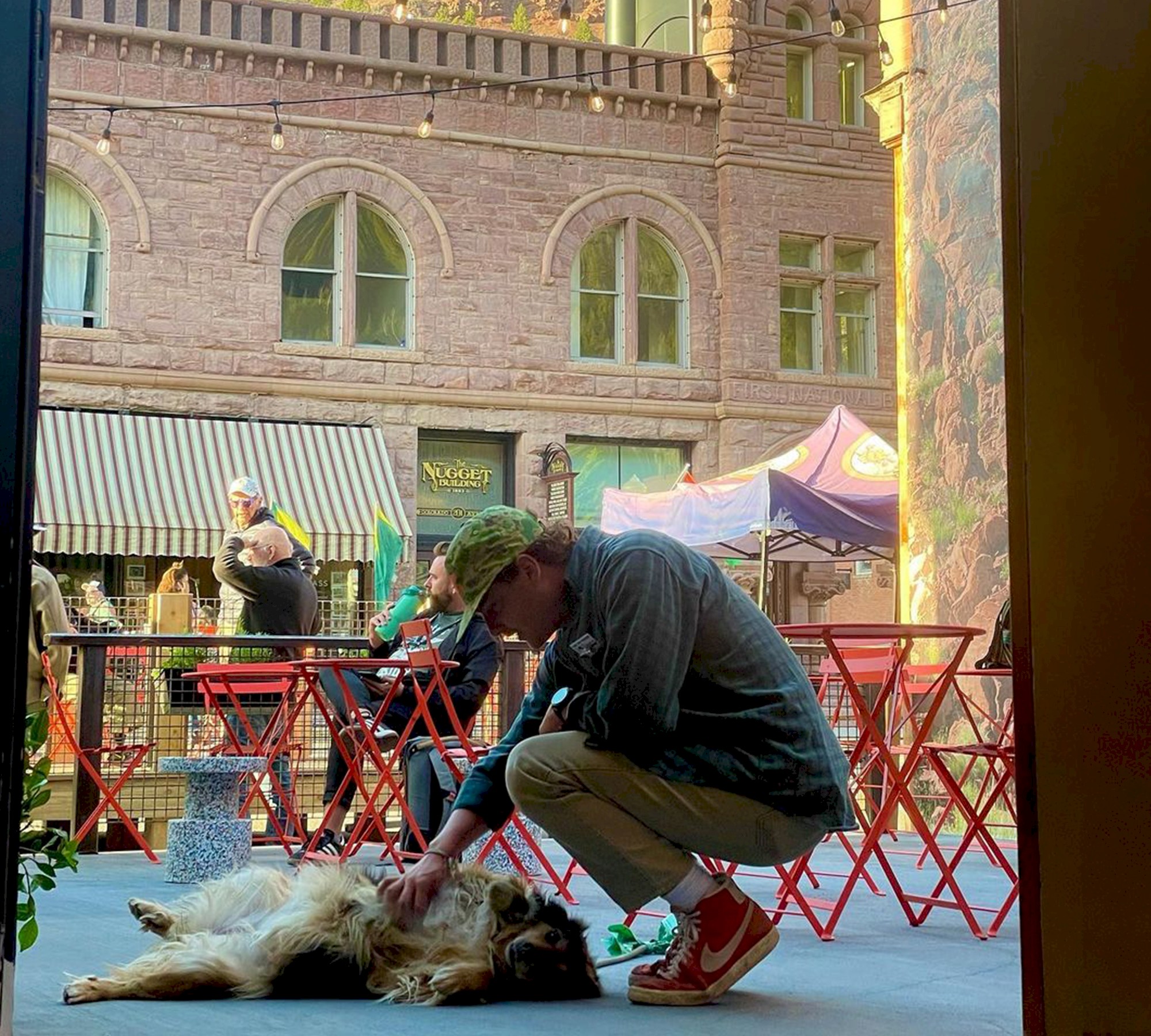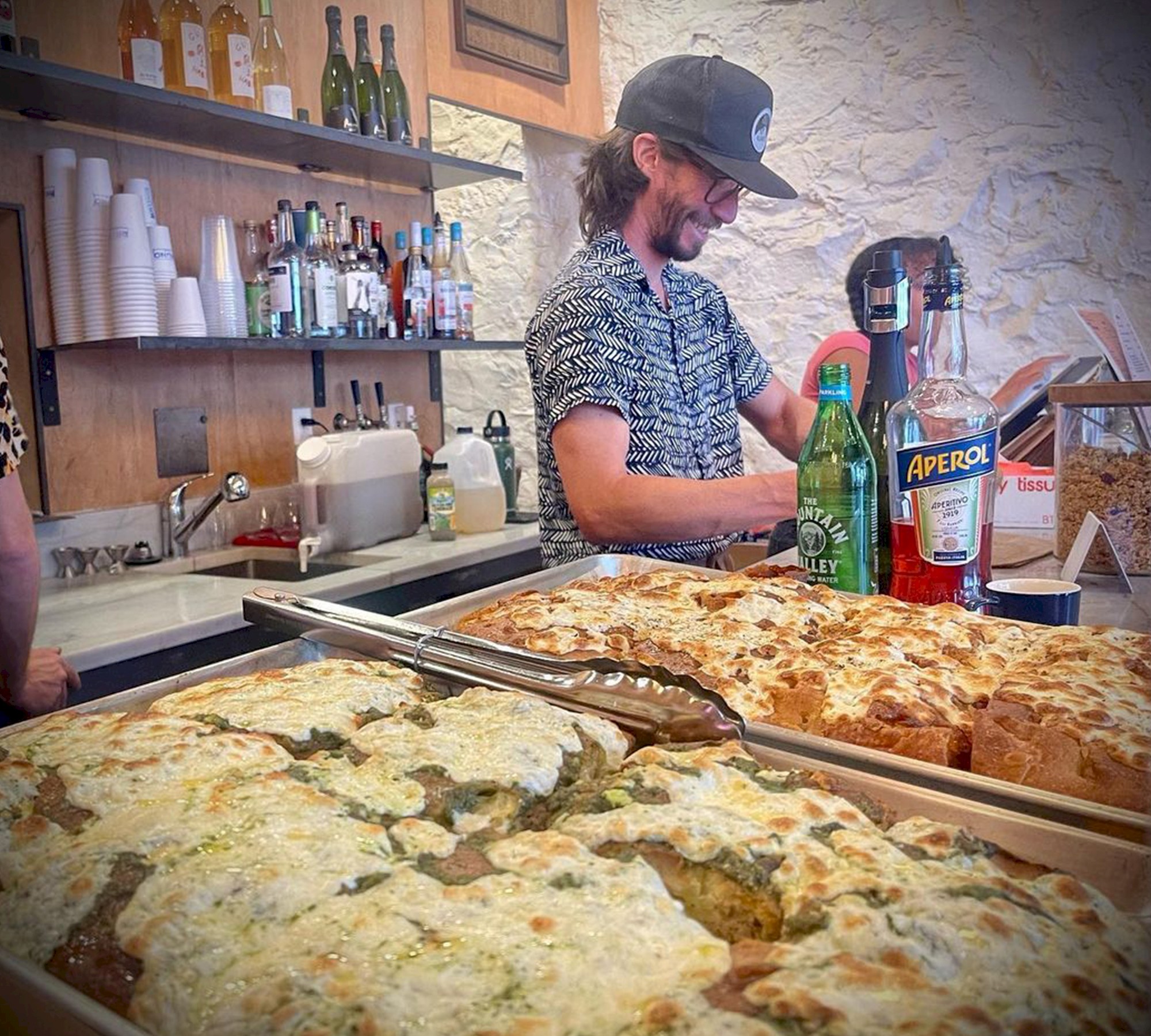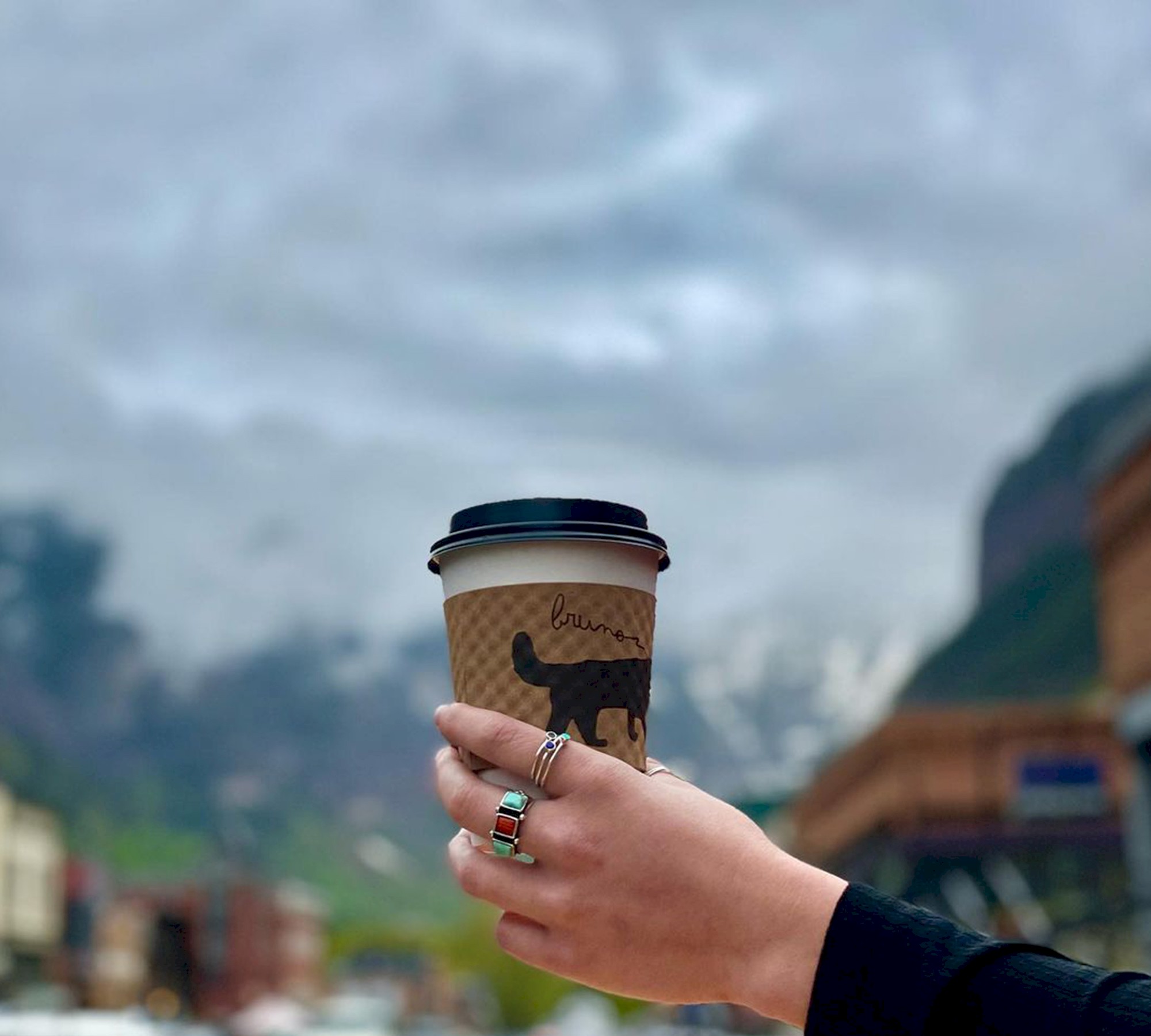 Bruno
Tucked away in a cute courtyard on Main Street, this coffee shop sits in the space formerly known as Ghost Town. In their quaint space, they offer up coffee and pastries, fresh sandwiches, natural wine, delicious cocktails, seasonal small plates and focaccias. The patio is one of the best in the area - grab a glass of something delicious and people watch on Main Street. Fun fact: The shop is named "Bruno" after the owners' two dogs! 
Location: 212 W Colorado Ave, Telluride
Photos courtesy: Bruno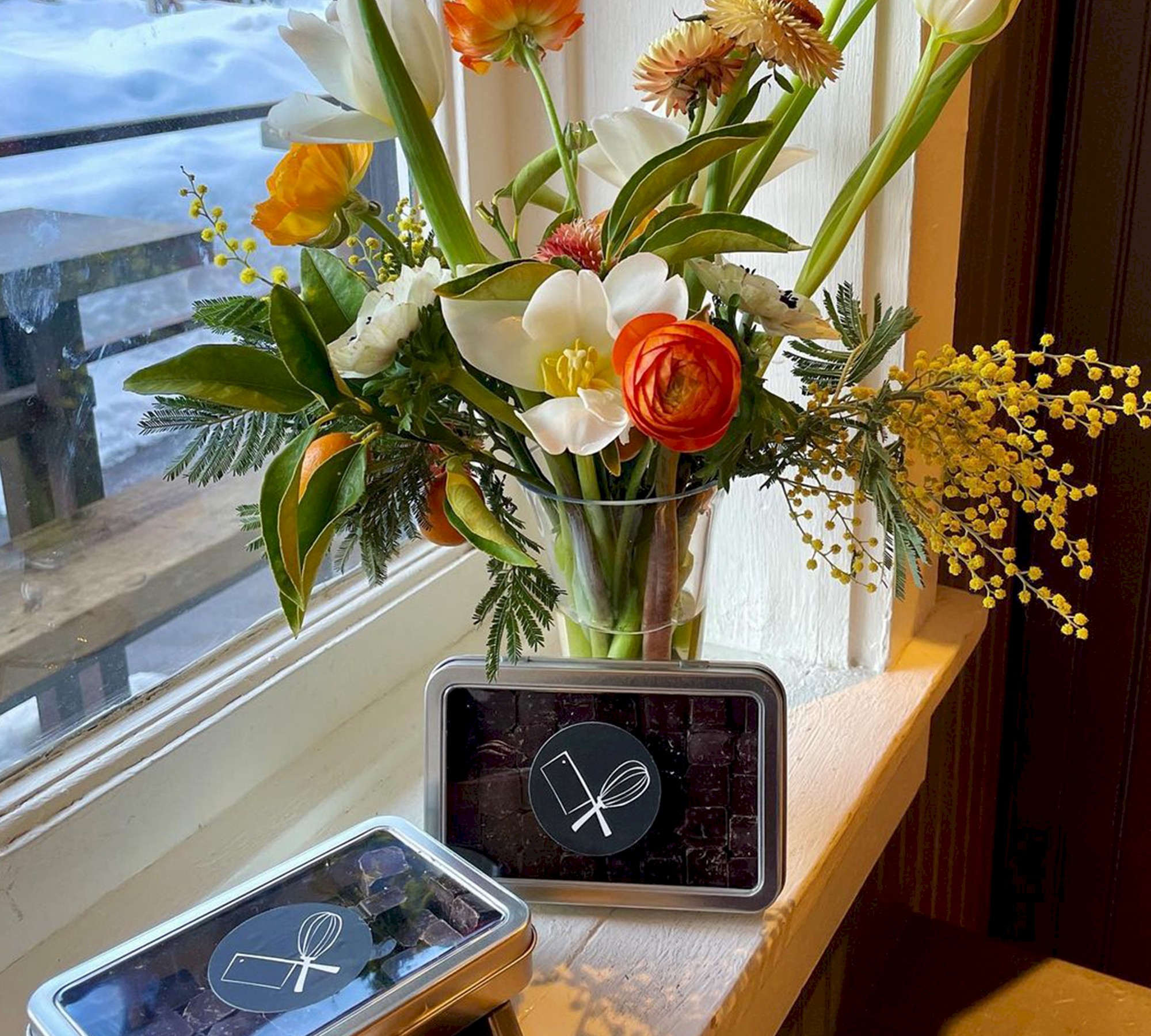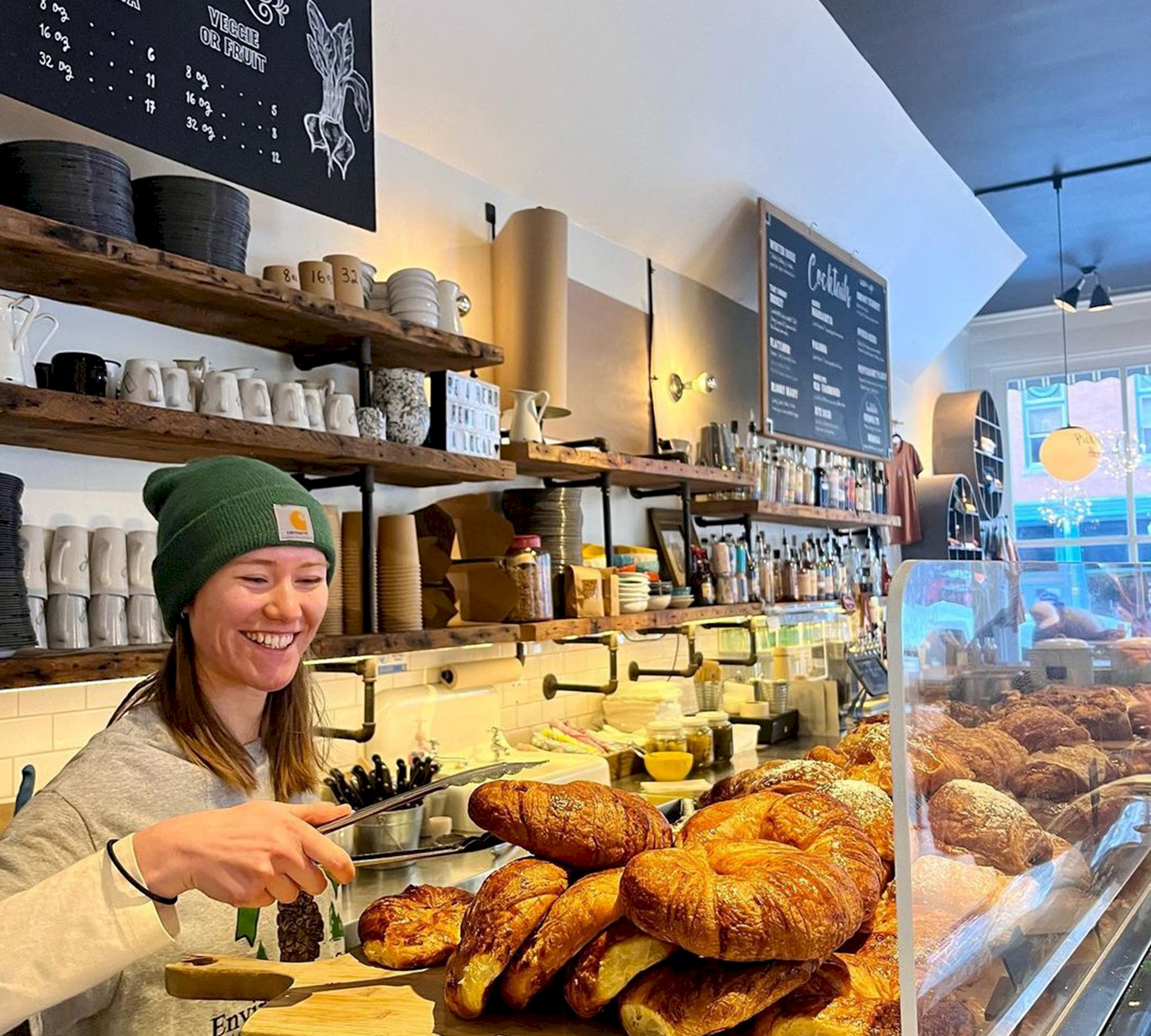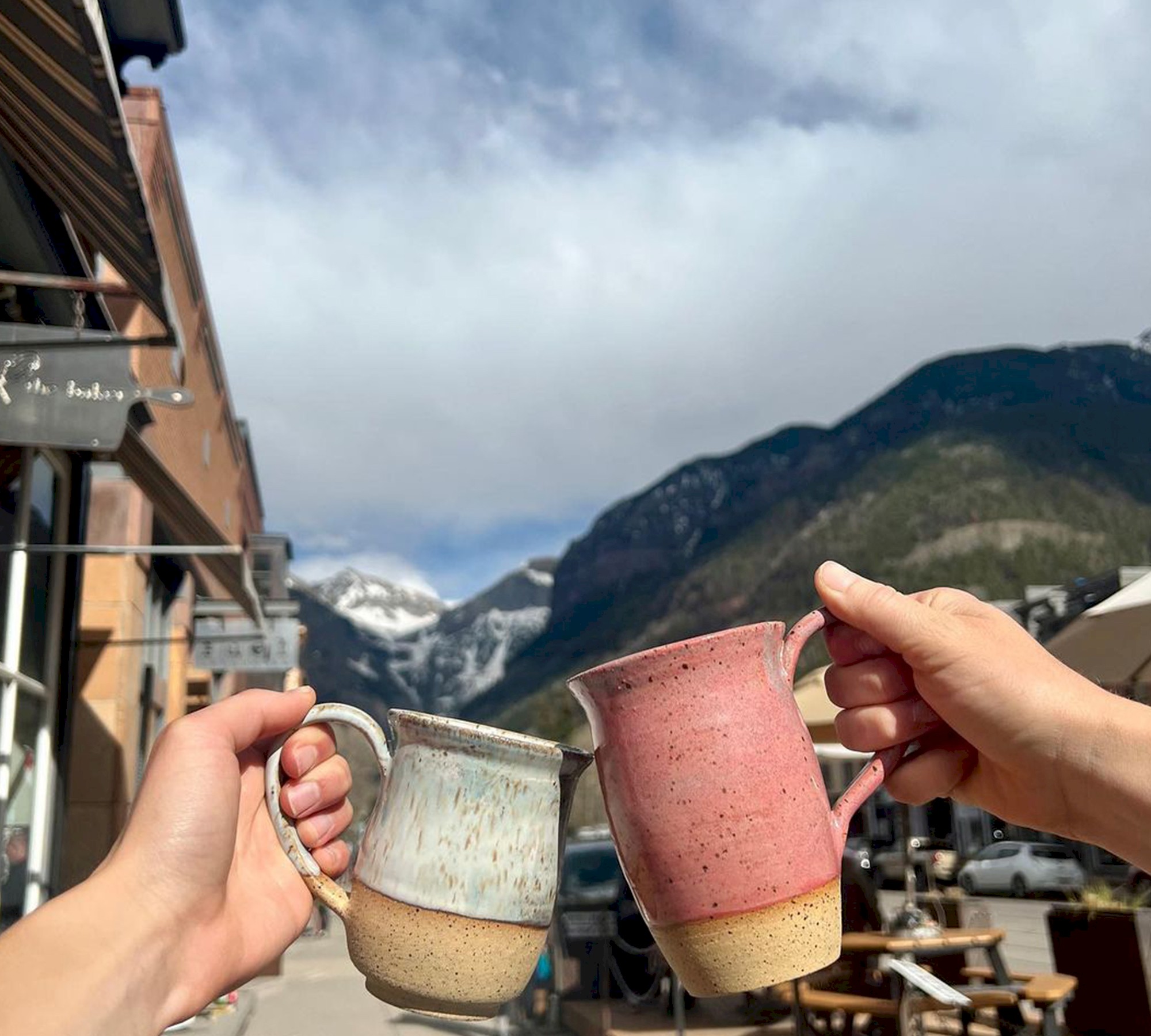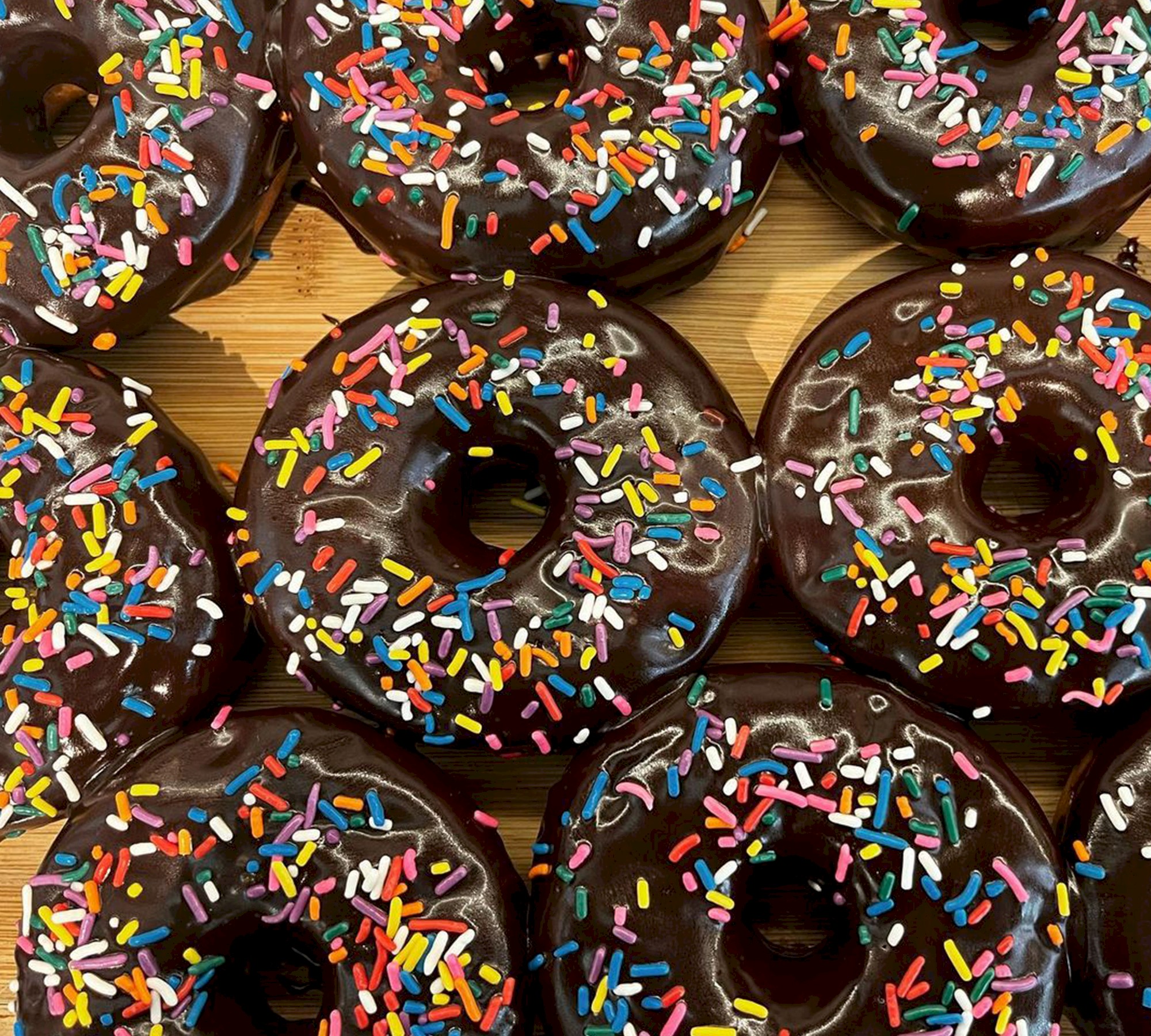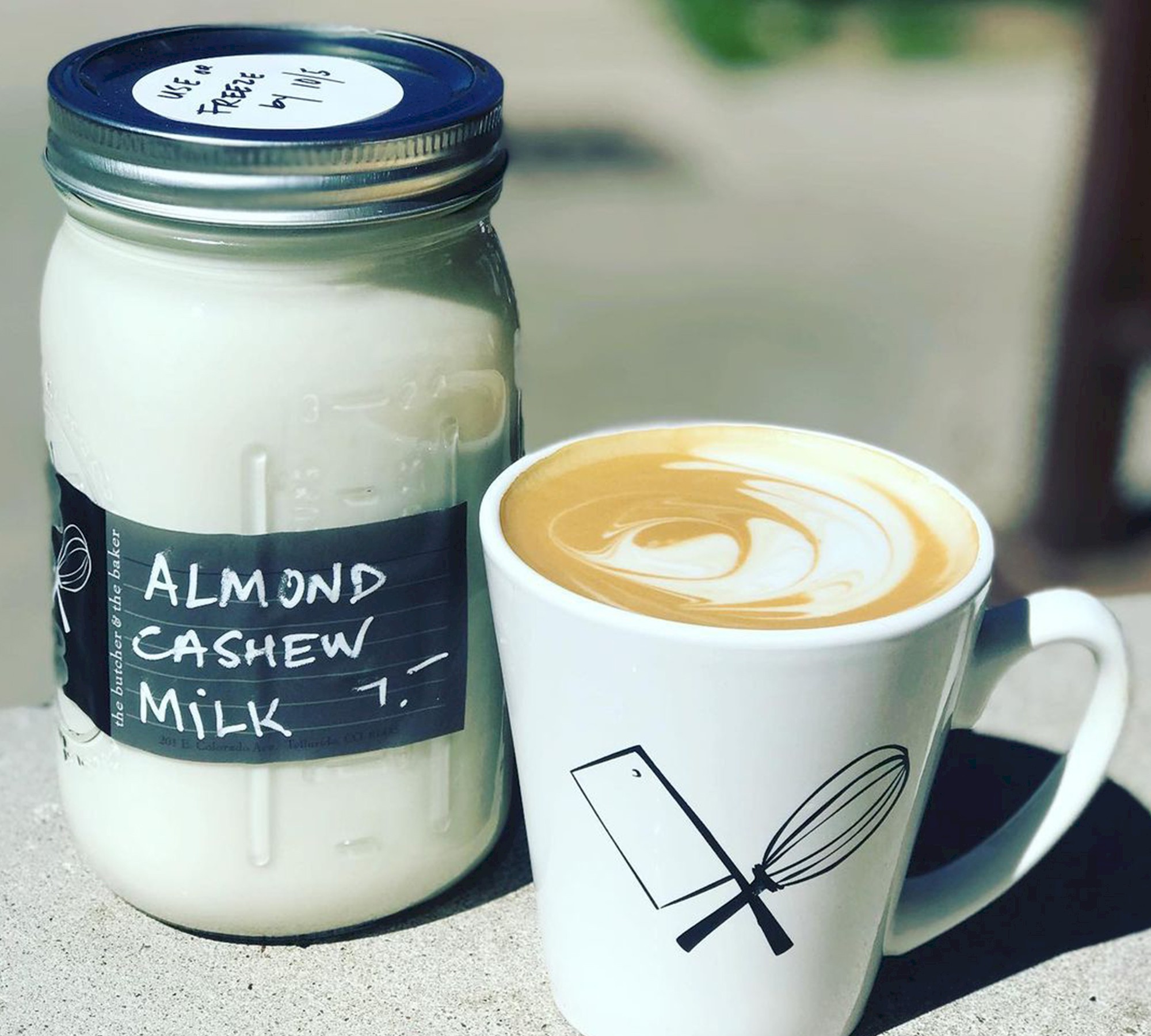 Butcher and the Baker
If you're looking for locally sourced food, this is the place! The Butcher and the Baker features handmade breads and artisan pastries, fresh salads composed of local greens, fruit and vegetables, locally sourced and house-roasted meats, cheeses, handmade sausages, and sustainably harvested fish. They use only local organic eggs in all of their dishes, local dairies for their milk and use only compostable and recyclable packaging. The coffee (and anything in the pasty case) is delicious, and they even offer brunch on Sundays.
P.S. Be sure to try their house-made almond cashew milk in your coffee drink!
Location: 201 E Colorado Ave, Telluride
Photos courtesy: Butcher and the Baker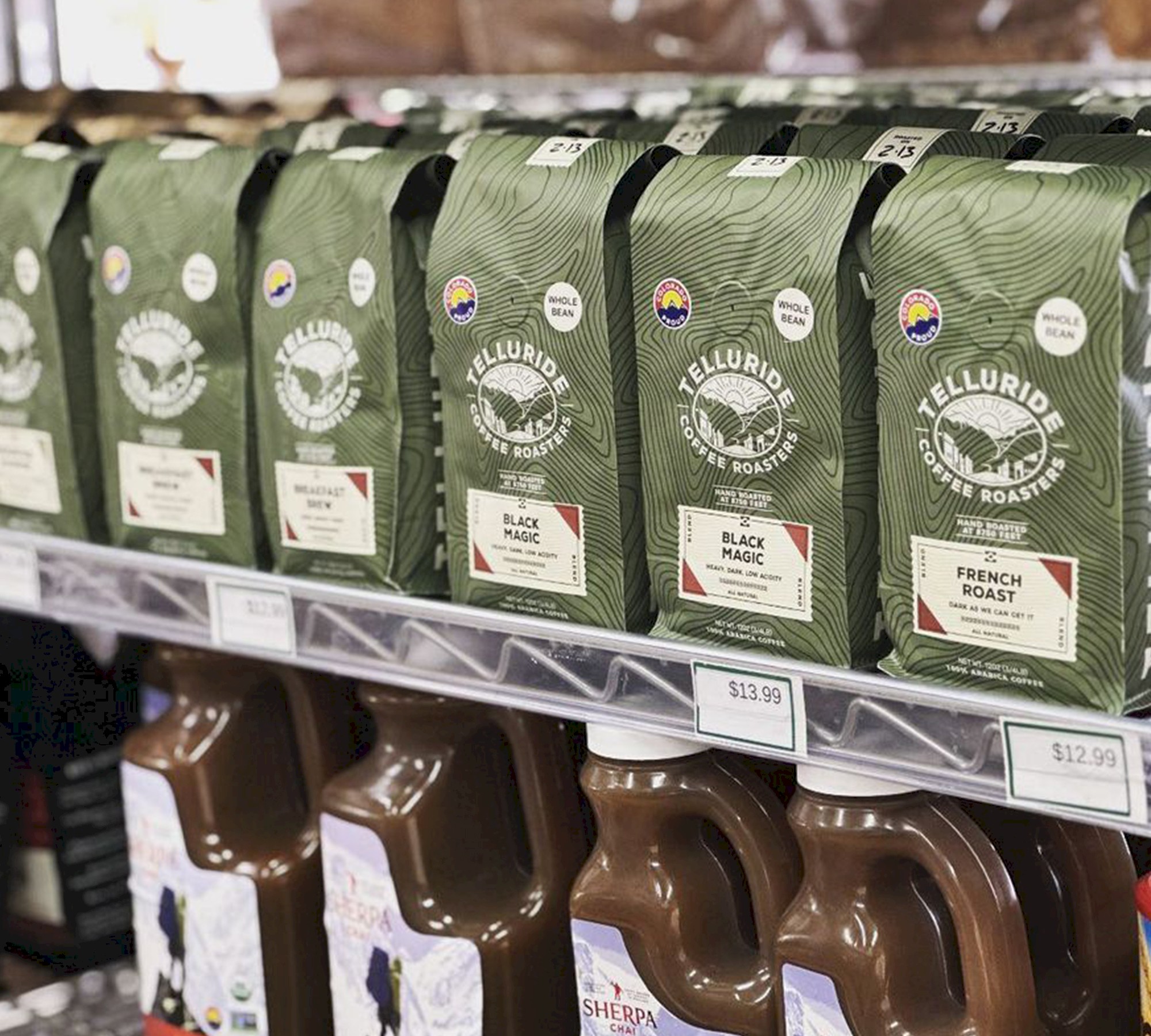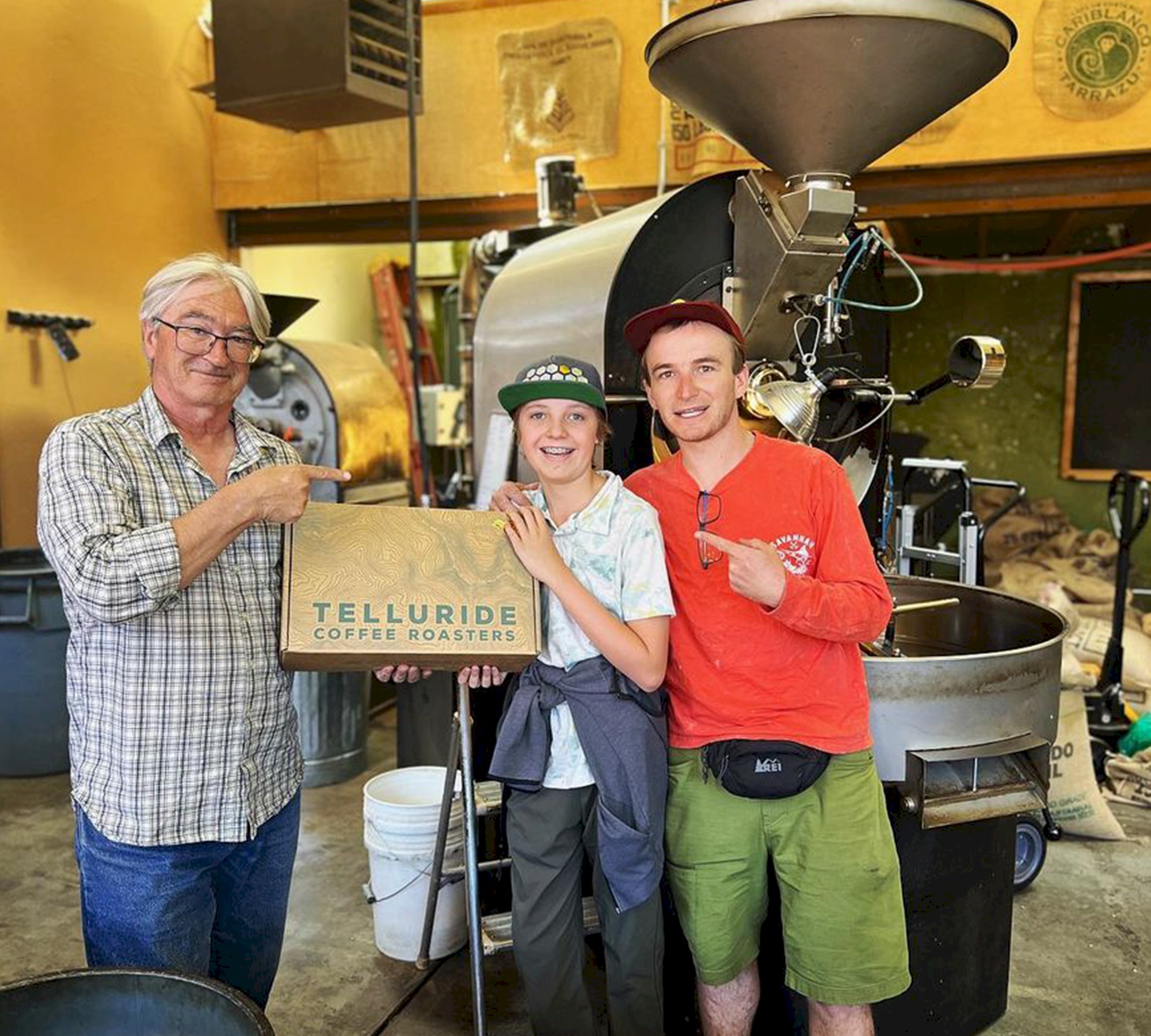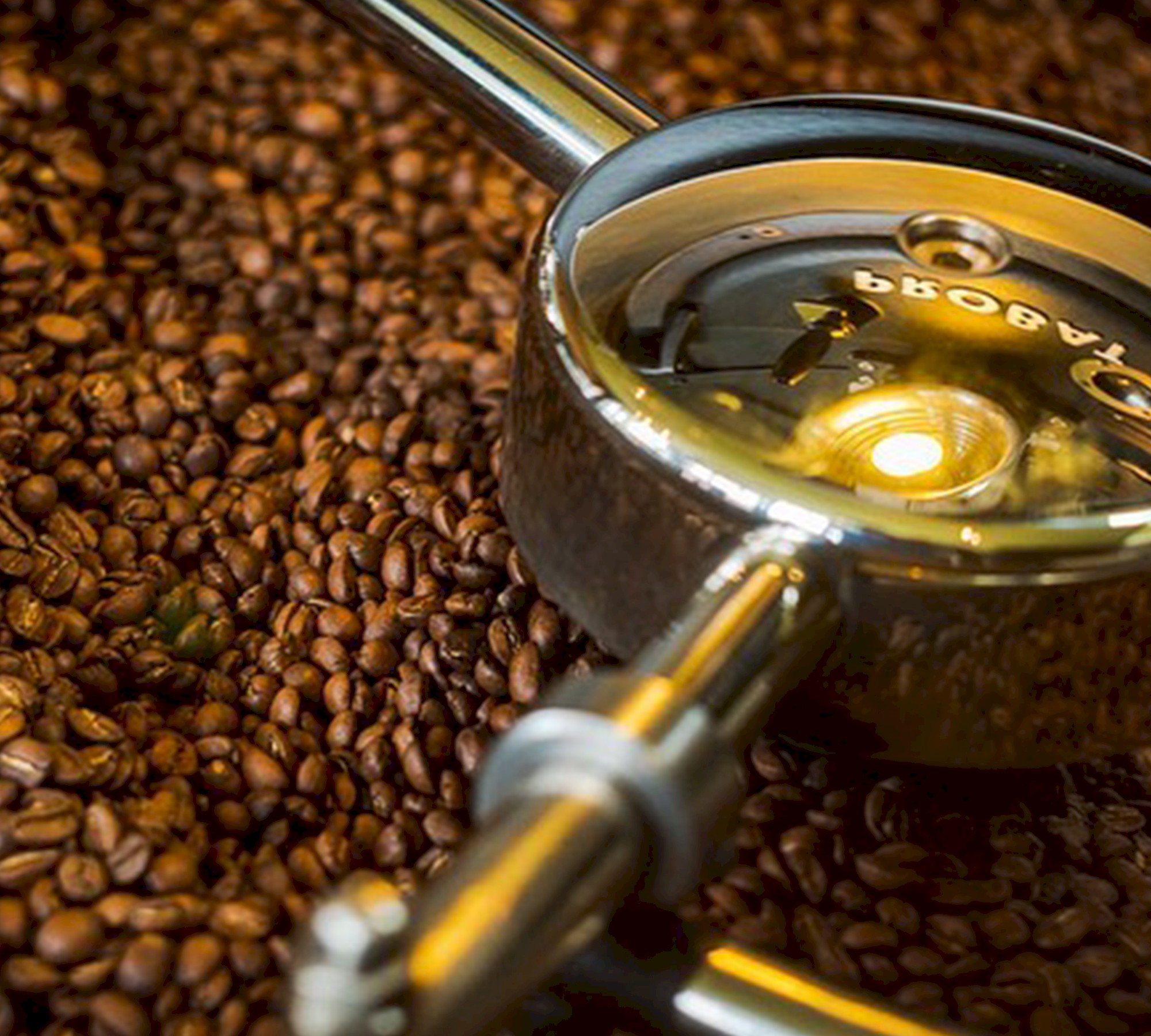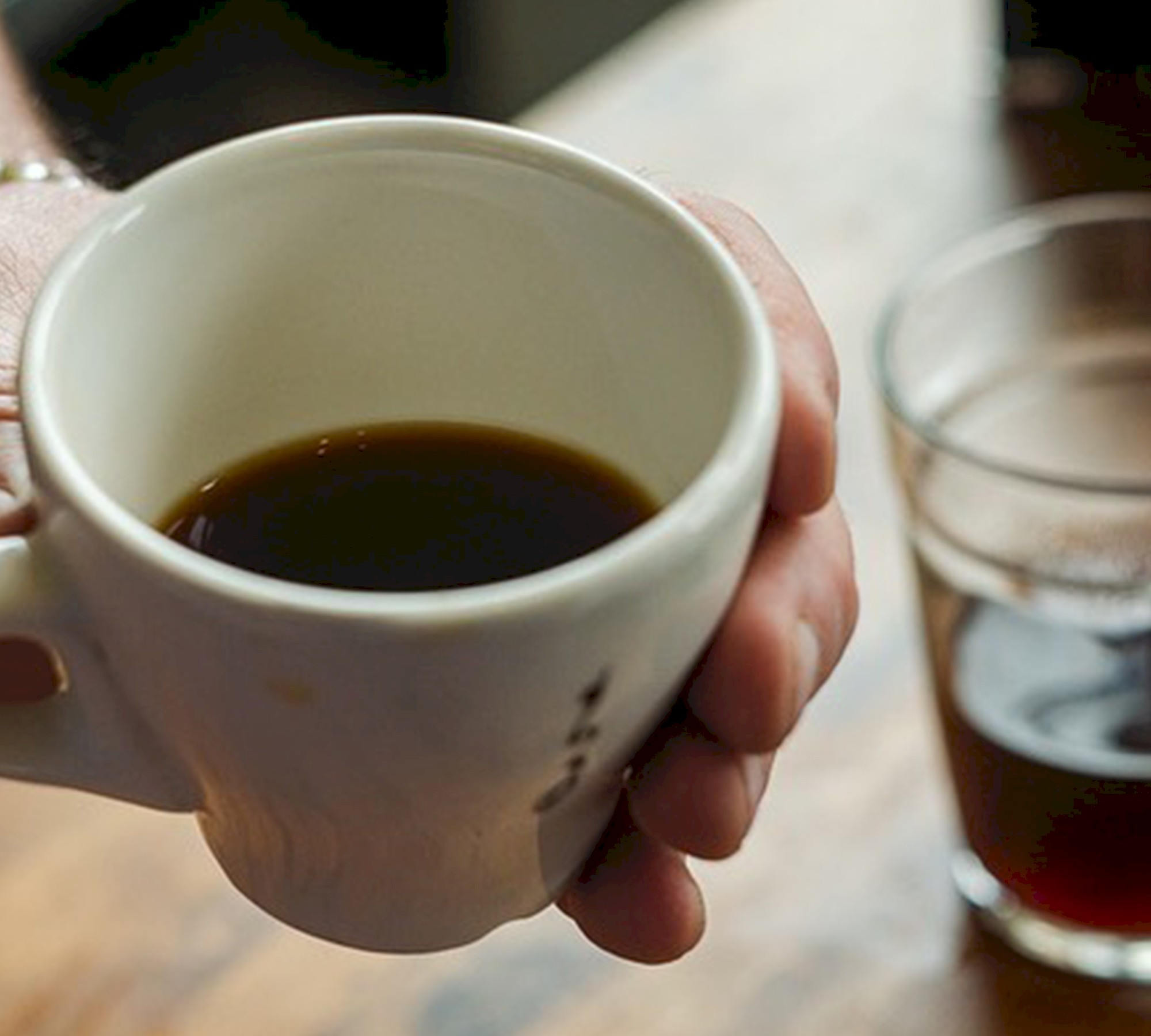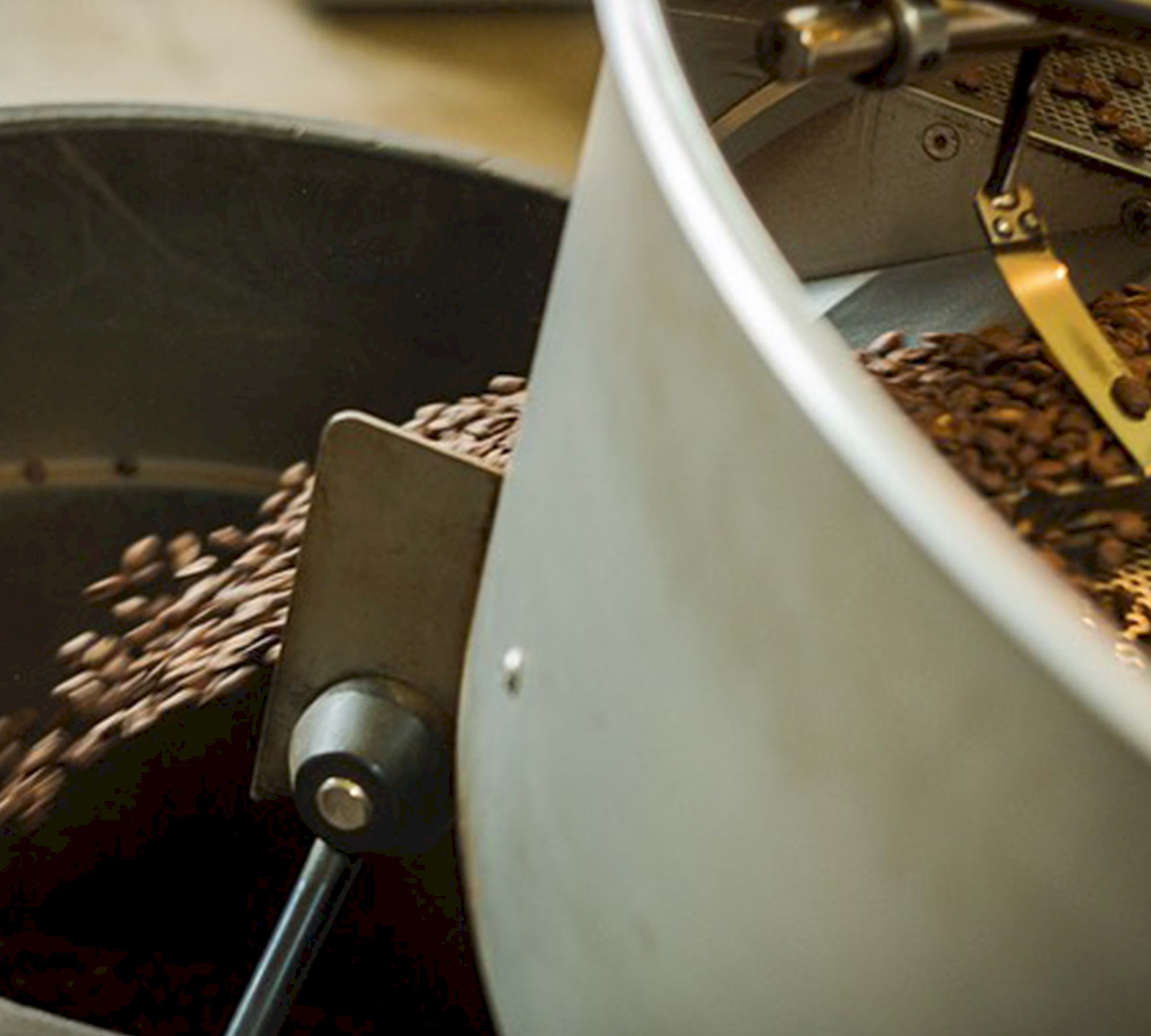 Telluride Coffee Roasters
Since 1991, Telluride Coffee Roasters have been serving up some of the best coffee in the area. Telluride Coffee Roasters began life as the Steaming Bean coffee house on Main Street back in 1992, and is now a full fledged sourcing and wholesale/retail coffee roasting operation. While you can still grab a cup o' joe at their Lawson Hill Location, you're more likely to see their coffee being served up at supermarkets, coffee shops, and restaurants around the area. The coolest part? All of their coffee is roasted up in-house. 
Location: 164C Society Dr, Telluride
Photos courtesy: Telluride Coffee Roasters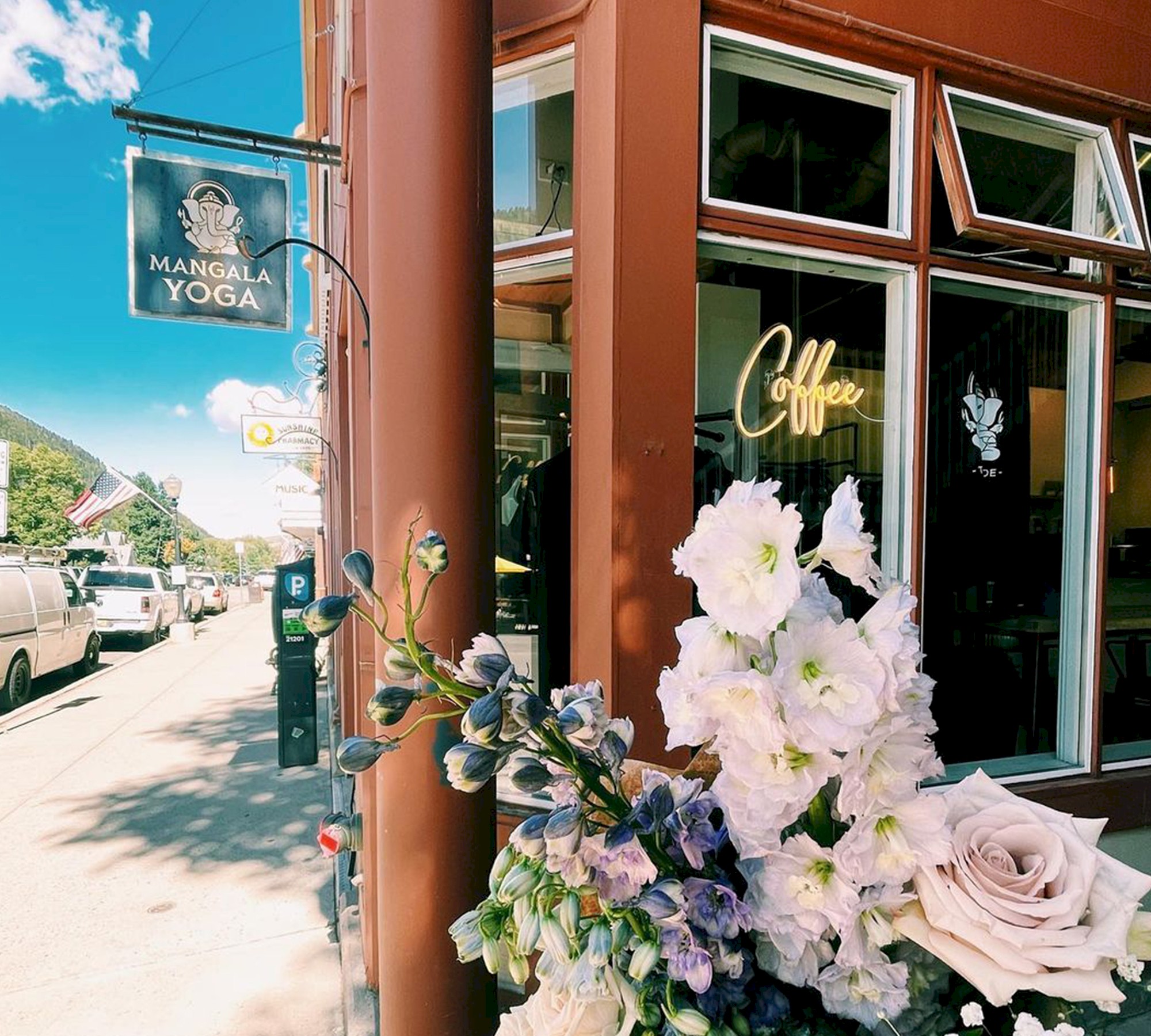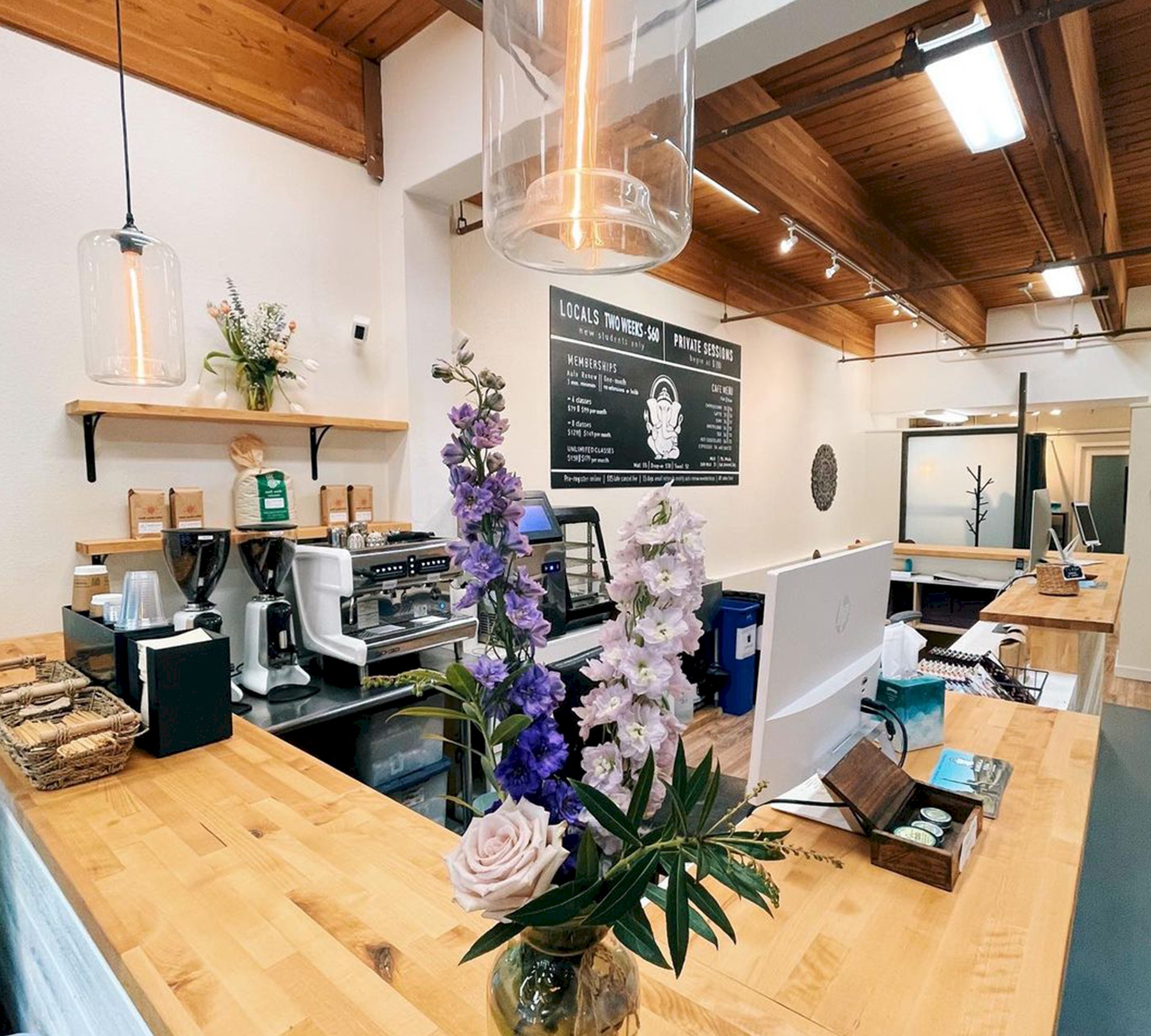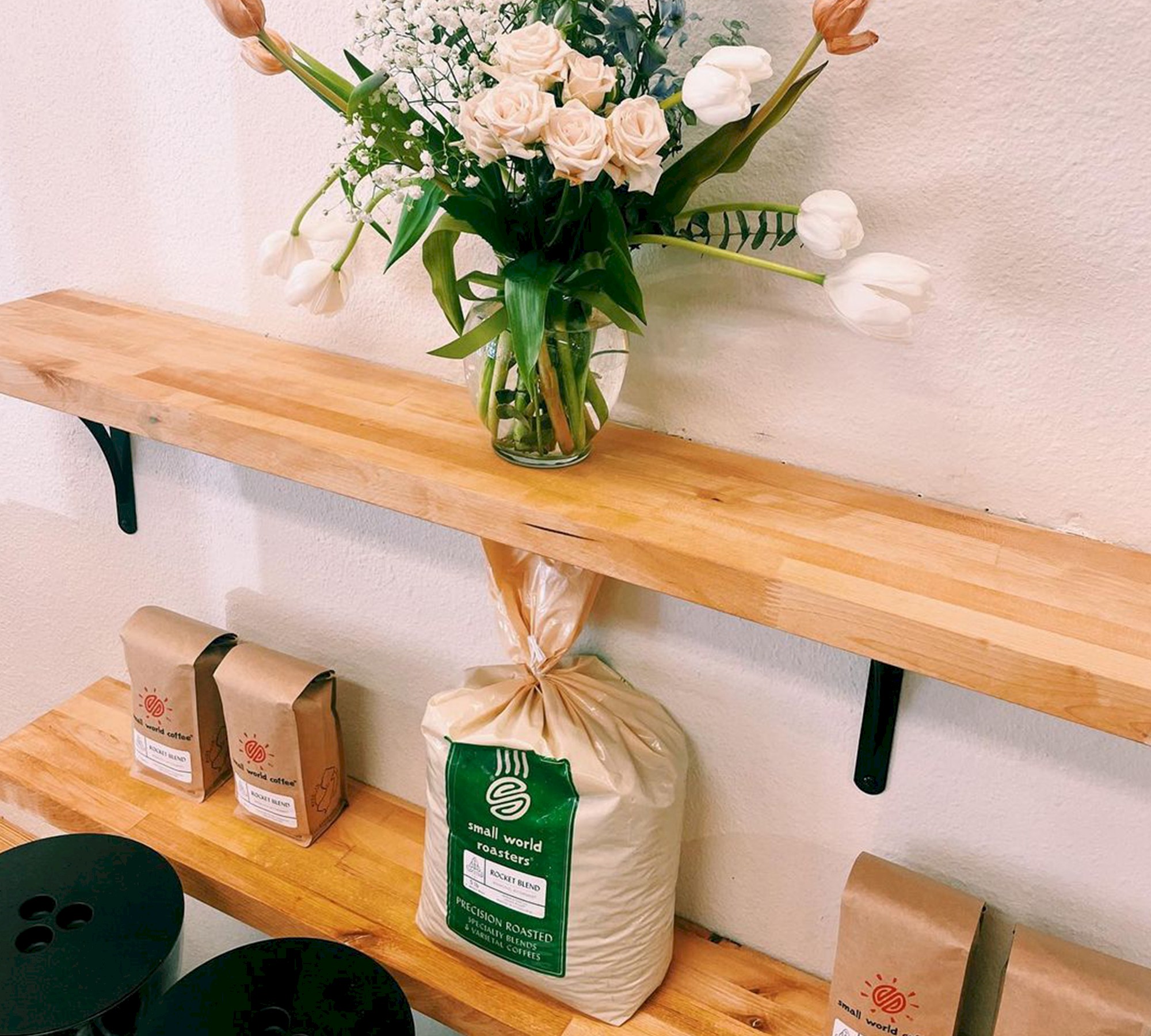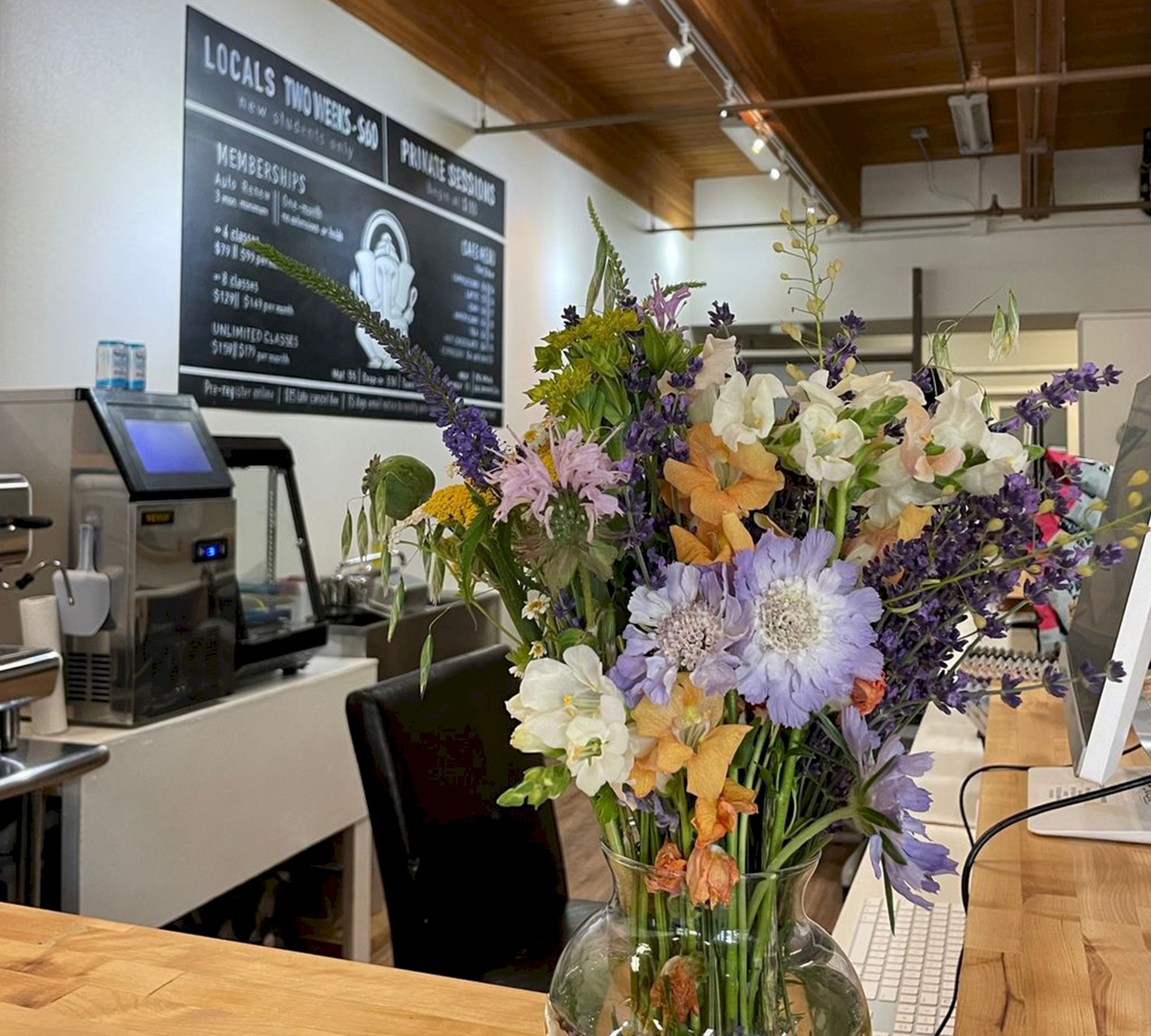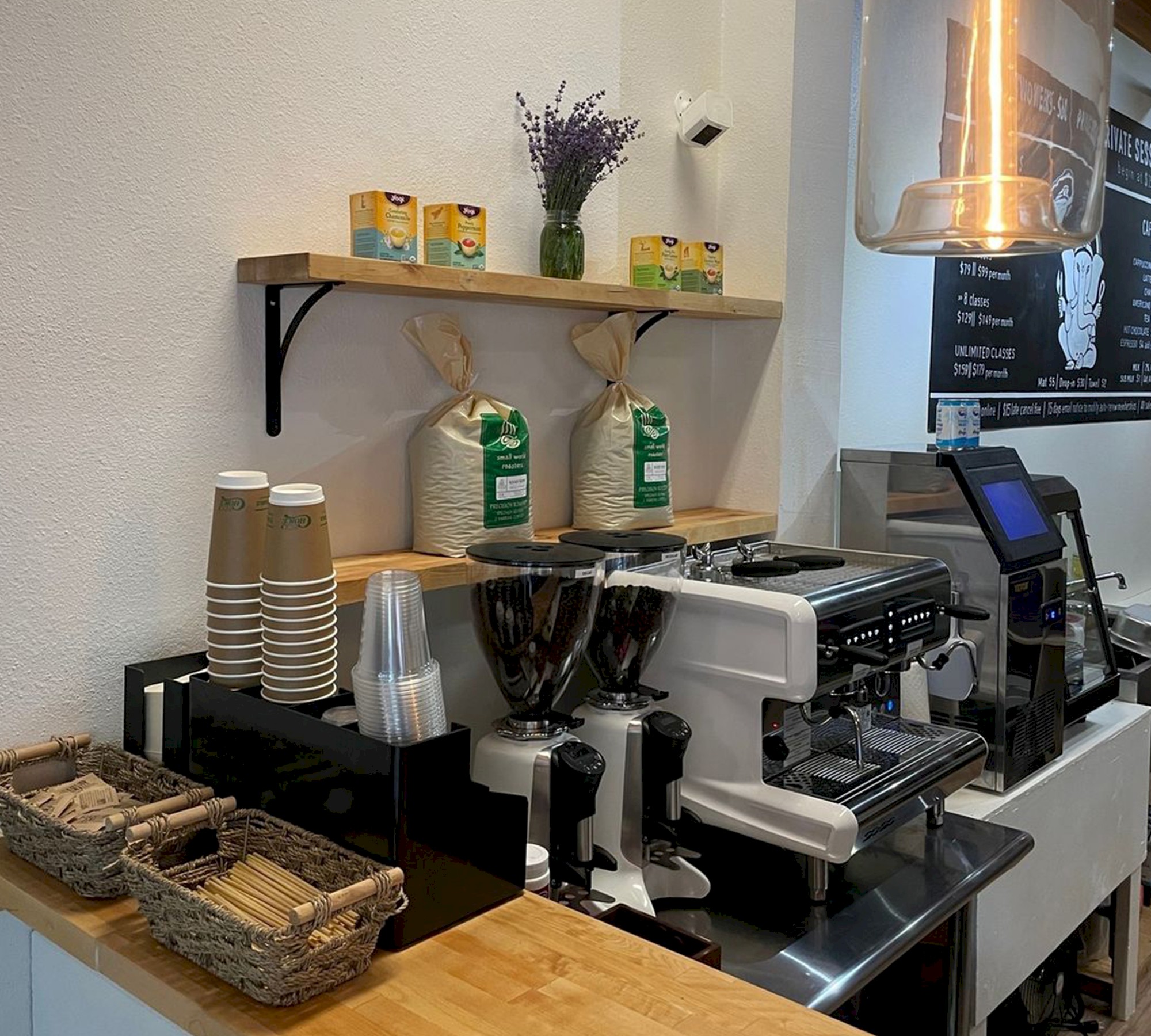 Mangala Yoga
New in 2023, Mangala Yoga on Main Street has added a coffee bar to their yoga studio! Open to the public, this coffee shop offers espresso drinks, chai, and Farmer's Juice nutrient-dense cold-pressed juices & wellness shots. Stop by and try a sip (and pop in for a class). 
Location: 333 W Colorado Ave, Telluride
Photos courtesy: Mangala Yoga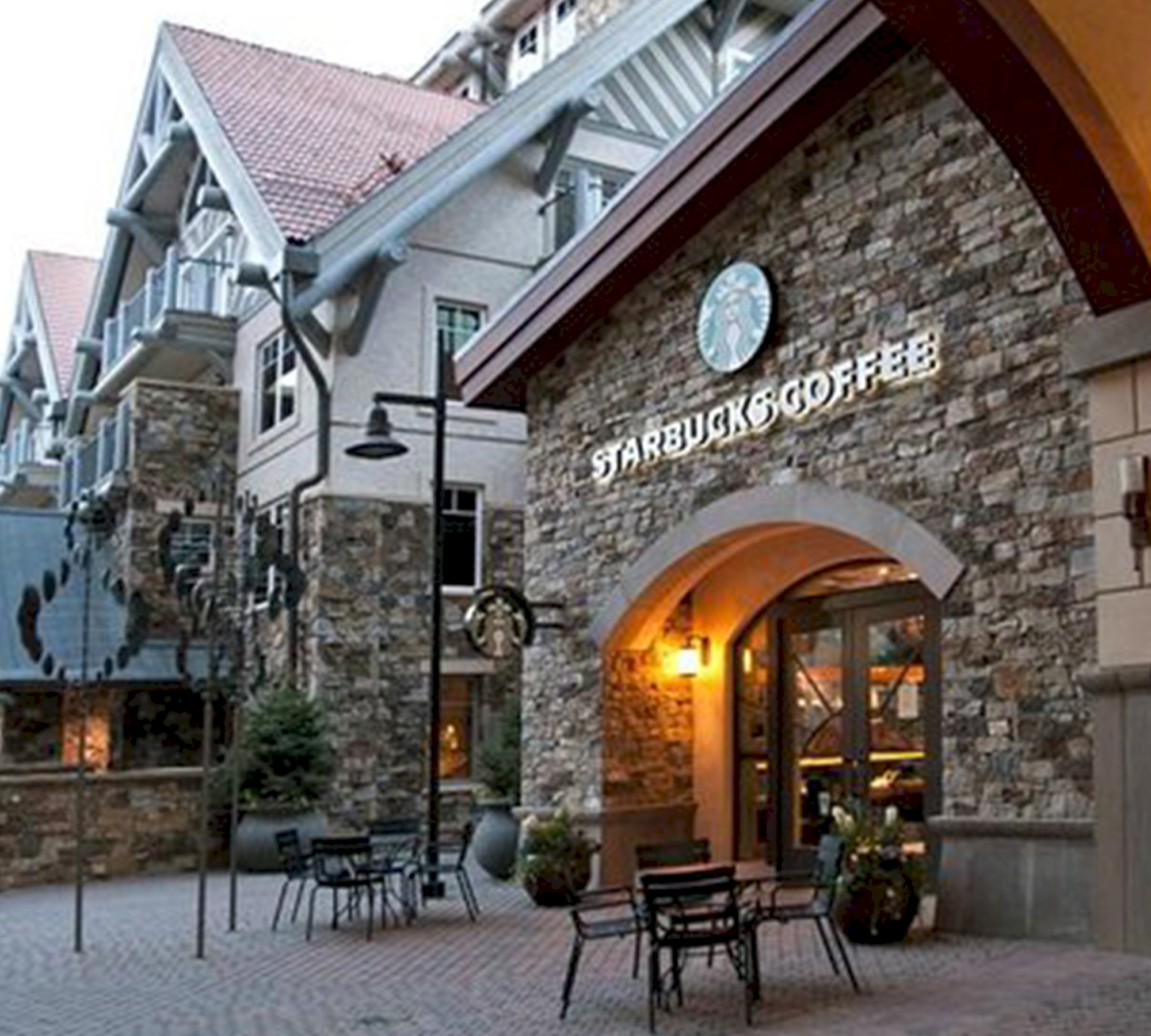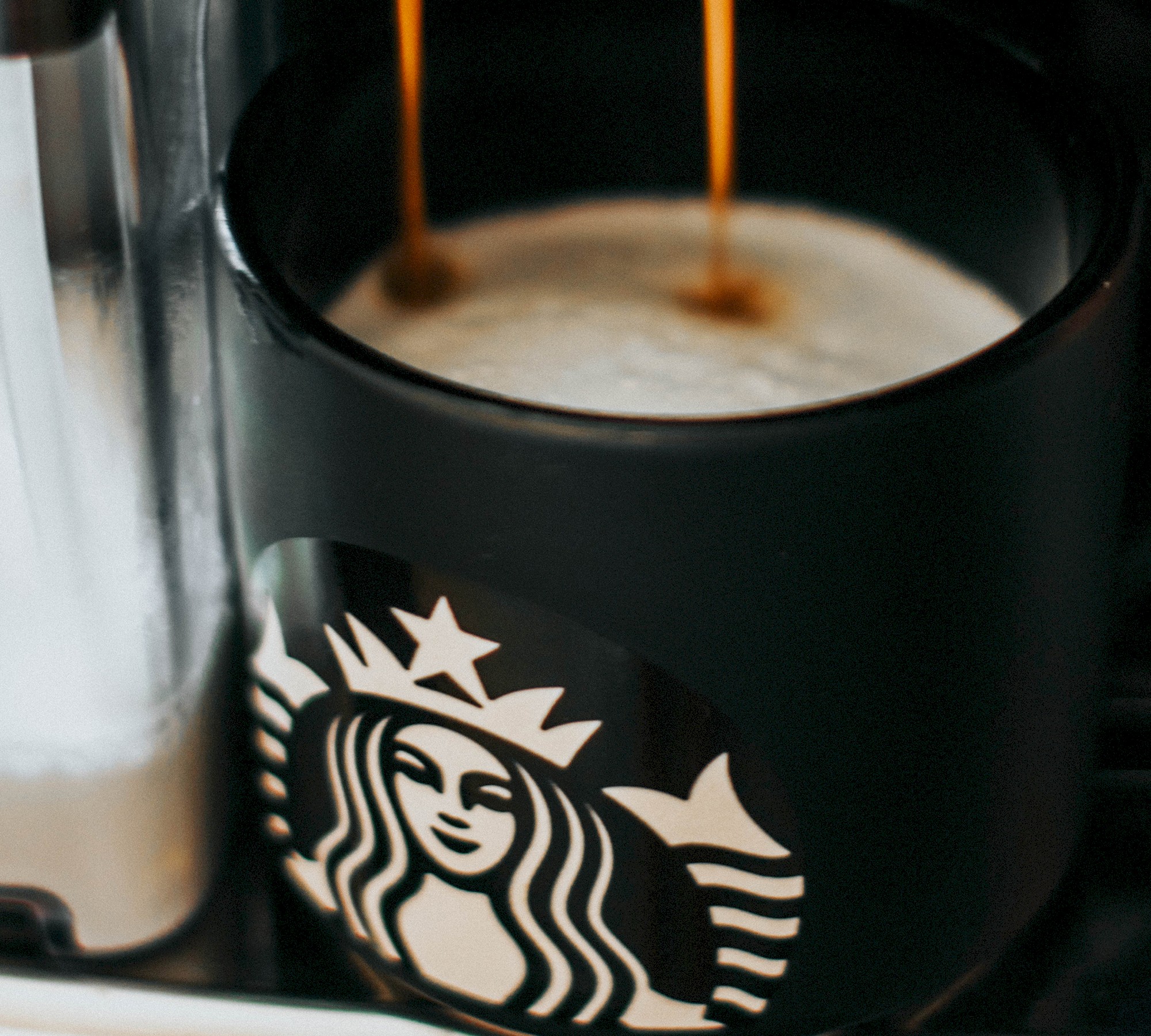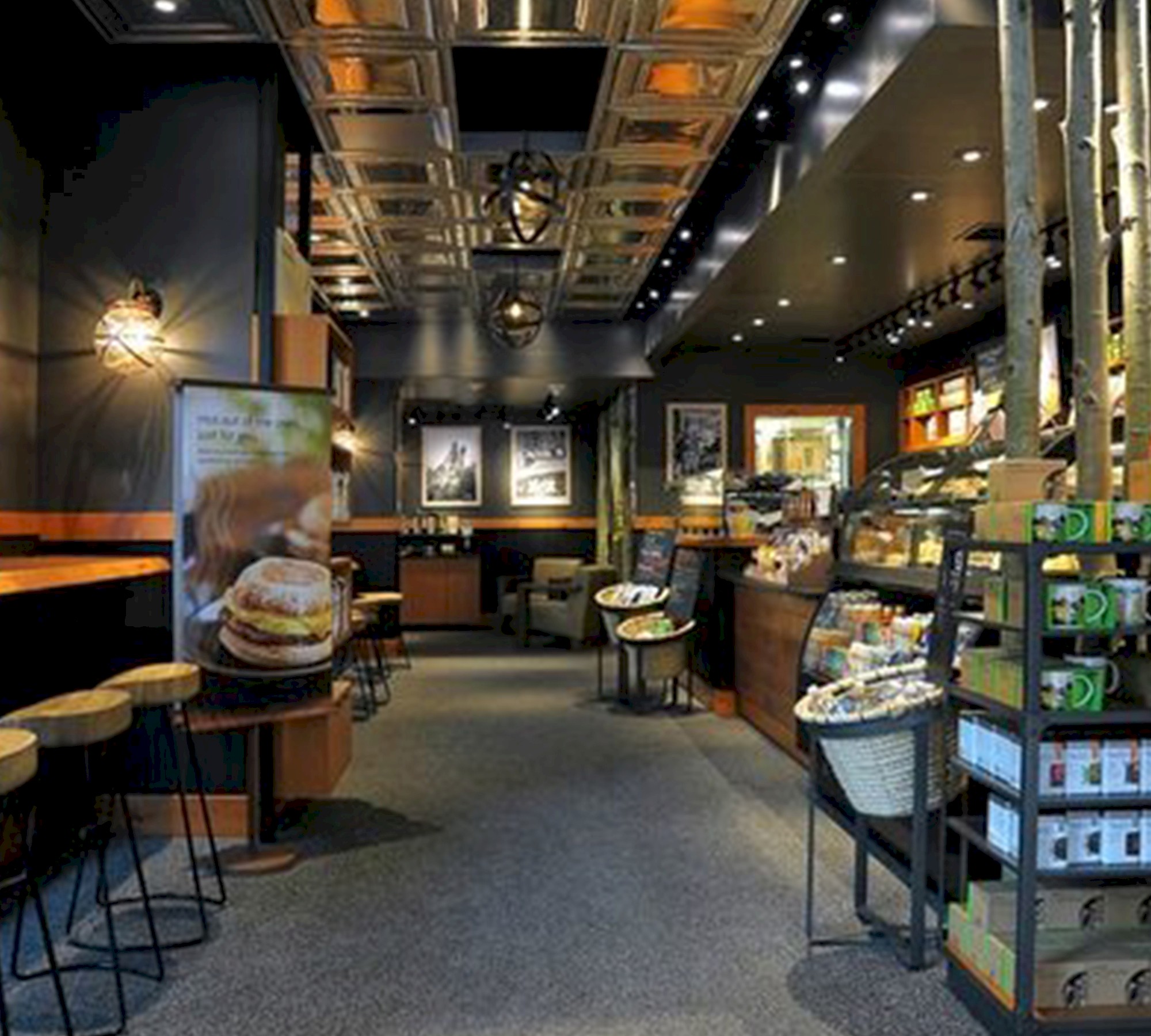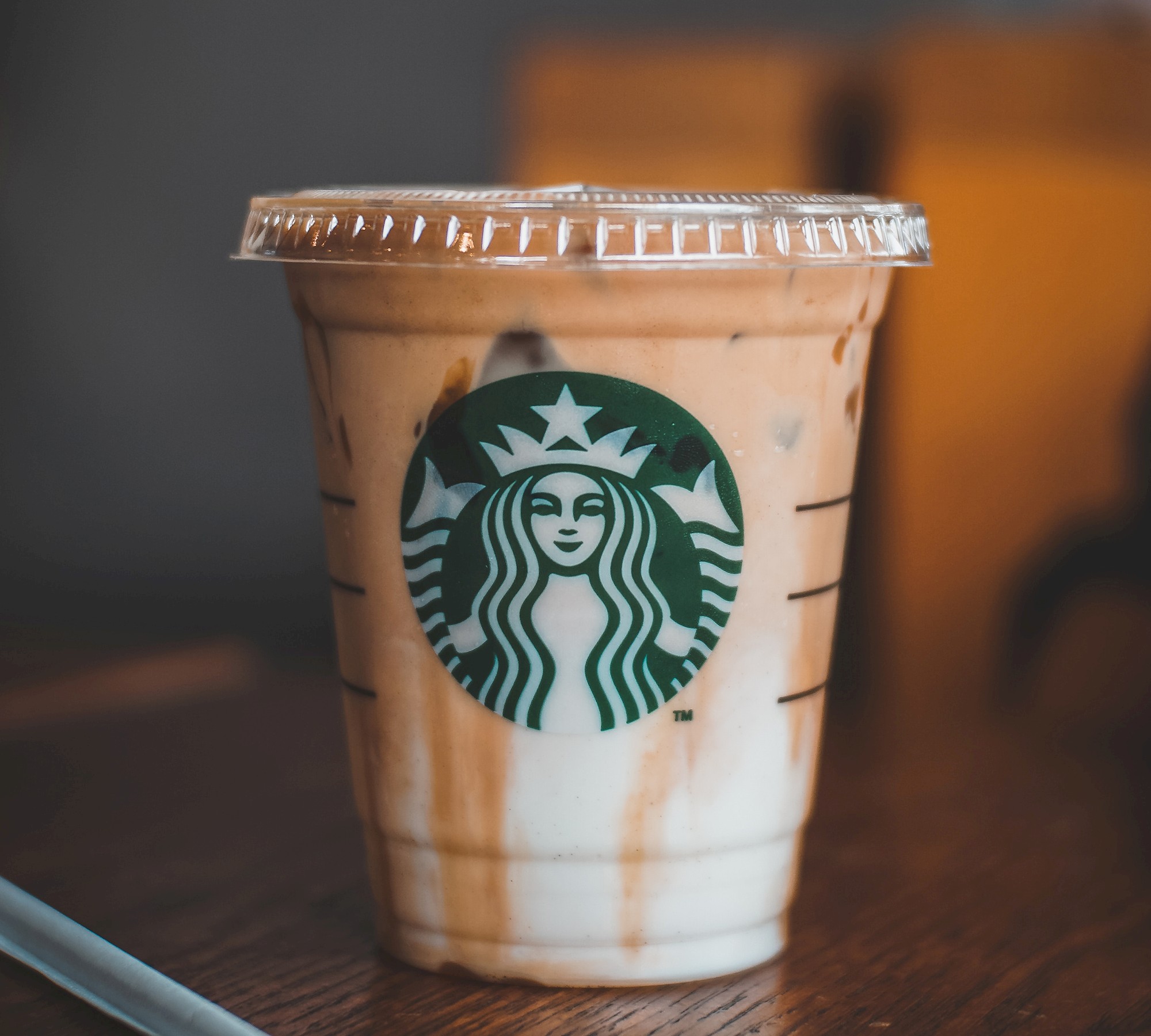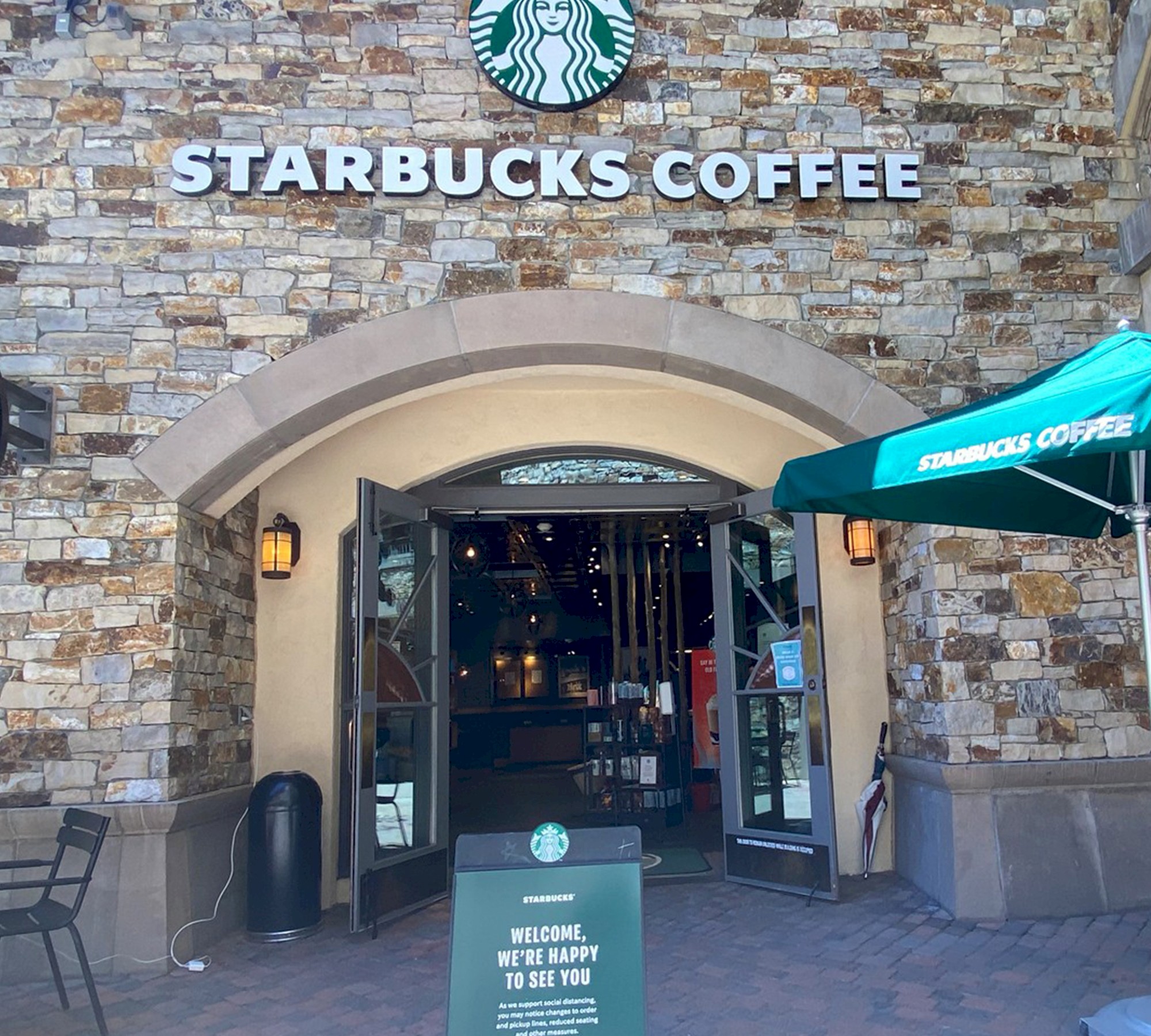 Starbucks
If you're looking to get a taste of home, there is a Starbucks located in Mountain Village, just off of Reflection Plaza. Open daily, they offer an array of Starbucks coffees, pastries, iced tea and so much more. 
Location: 568 Mountain Village Blvd, Mountain Village
View All Blogs