It's Telluride Trivia Time
Telluride isn't just fun and fantastic-looking, it's also a pretty fascinating place that is full of surprises. Here are a few facts about this tiny mountain town that you might not know have known … until now.
Telluride has the second-highest airport in North America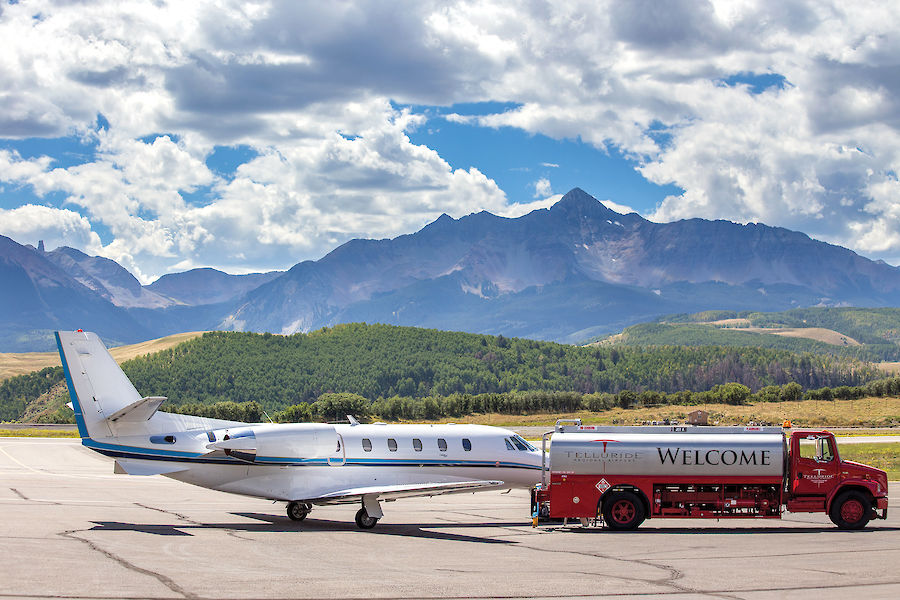 At 9,078 feet above sea level, the Telluride Regional Airport (TEX) is the second-highest civilian airport in North America. Commercial air options into TEX, which is a 10-minute drive to both town and the Telluride Ski Resort, include multiple daily flights from Denver on United Airlines partner Boutique Air and a daily commercial jet service on Denver Air Connection, a carrier that maintains an interline relationship with United. The approach into Telluride's airport is regarded one of the most beautiful in the world, making for a very special – as well as convenient – trip.
The first transmission of AC electricity took place here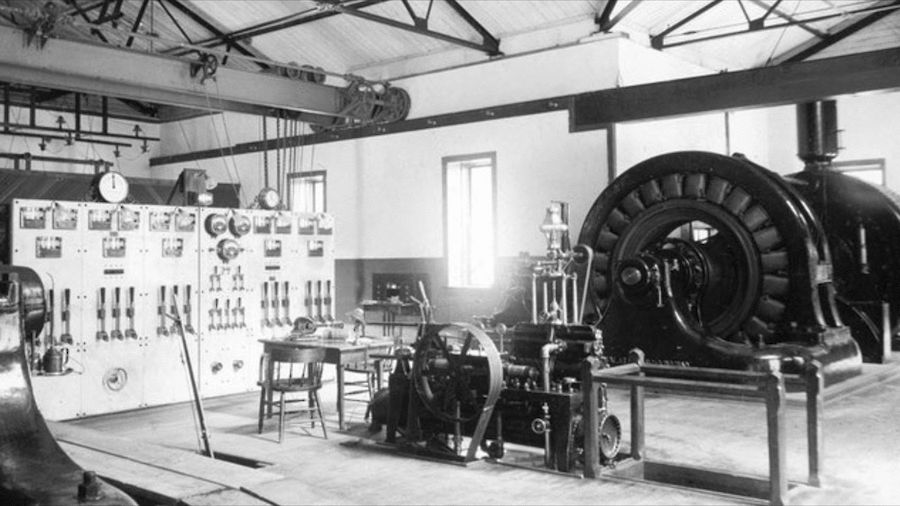 The world's first long-distance transmission of alternating current electricity was indeed achieved in Telluride on June 21, 1891. On this day at the Ames Power Plant, with a crowd of interested (but somewhat sceptical) bystanders on hand, local entrepreneur L.L. Nunn used a Westinghouse generator and a motor – custom-made by Nikola Tesla – to transmit AC electricity to his Gold King mine almost 3 miles away in Turkey Creek Basin, a world first.
Telluride has the tallest free-falling waterfall in Colorado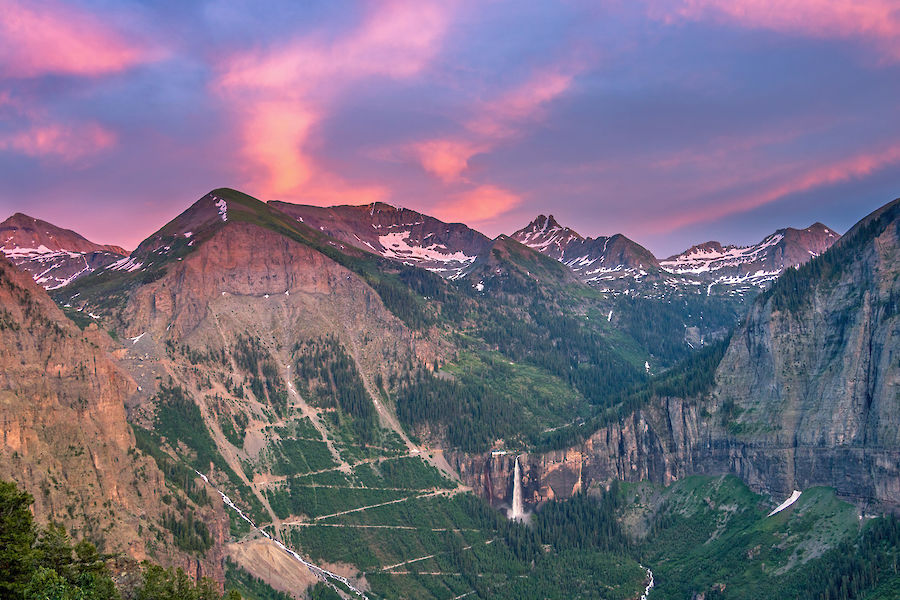 At the east end of the box canyon that Telluride calls home, you will see the aptly named Bridal Veil Falls. At 365 feet, this stunning cascade is Colorado's tallest free-falling waterfall. Hike, bike or 4x4 just under 2 miles – with an elevation gain of about 1,200 feet – from the mill building at the end of the valley to the top of Bridal Veil Falls, or you can go to the bottom of the falls and bask in the cooling mist generated by the torrent.
Butch Cassidy's career got started here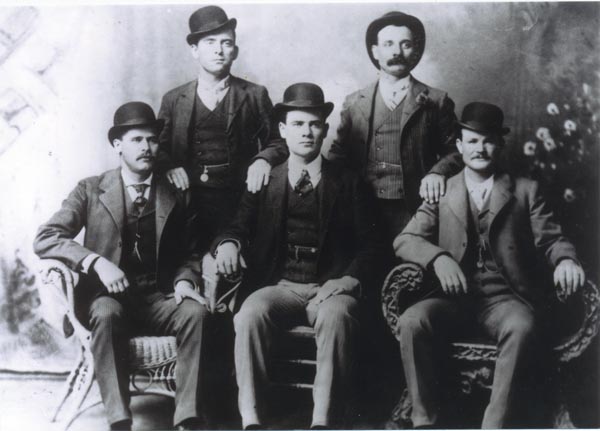 It was in Telluride that Butch Cassidy robbed his first bank. The date was June 24, 1889 when he and some friends made off with about $21,000 from the San Miguel Valley Bank (then located in the Mahr Building, which still stands at 129 W. Colorado Avenue). Cassidy had been living in town off and on for about five years at this point. It would be a little longer before he formed the Hole in the Wall Gang and hooked up with the Sundance Kid. At the base of Lift 7 are condos bearing the name of Sundance's famous girlfriend, Etta Place.
Eight of the last 11 Oscar winners premiered in Telluride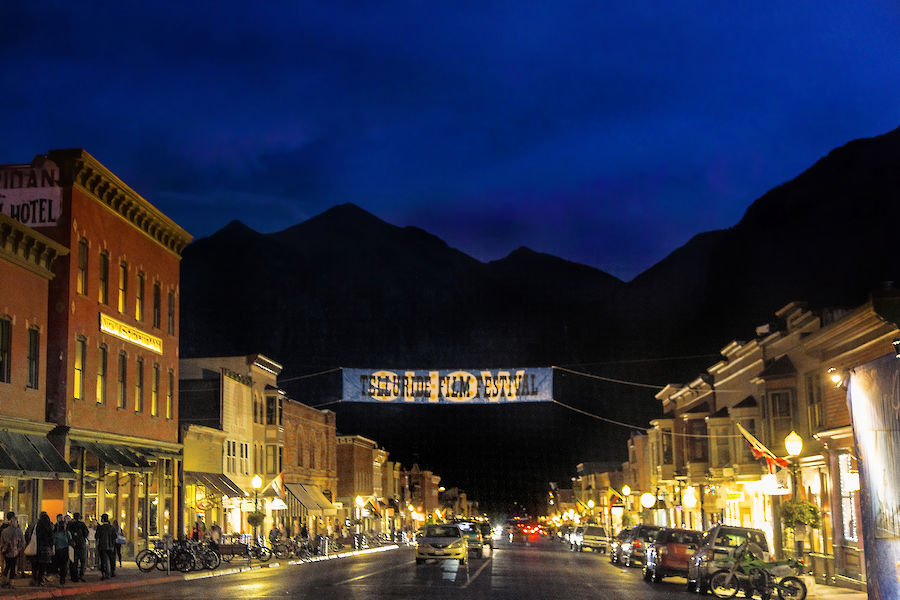 How 'bout that? Eight times in the last 11 years, the Oscar winner for best picture premiered at the Telluride Film Festival. The list includes captivating films like Moonlight, Spotlight, Birdman, 12 Years a Slave, Argo, The Artist, The King's Speech and Slumdog Millionaire. The gathering, held over Labor Day weekend each year, is low key, eschewing the red carpets and glitz of Cannes and Venice, and instead focusing on films and filmmakers. The only drama? The line-up is a closely guarded secret, announced the day before the whole shindig kicks off.
Telluride's Gondola is one of a kind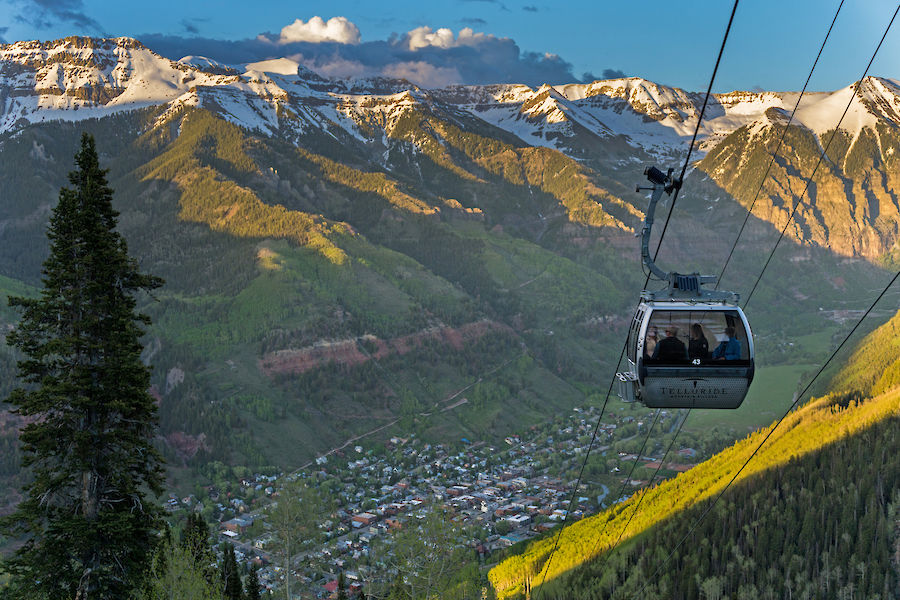 Did you know that Telluride's Gondola is the only public transportation system of its kind in North America? The free "G" – via a 13-minute ride – links the historic town of Telluride with Mountain Village, a European-style alpine community with superb amenities (think spas, a network of biking and hiking trails, a golf course and lots to do for kids). Pet friendly, handicap accessible and partially solar-powered, the Gondola celebrated its 20th birthday in December. Hop aboard for an breath-taking views and an unforgettable, truly unique journey.
Telluride wasn't always Telluride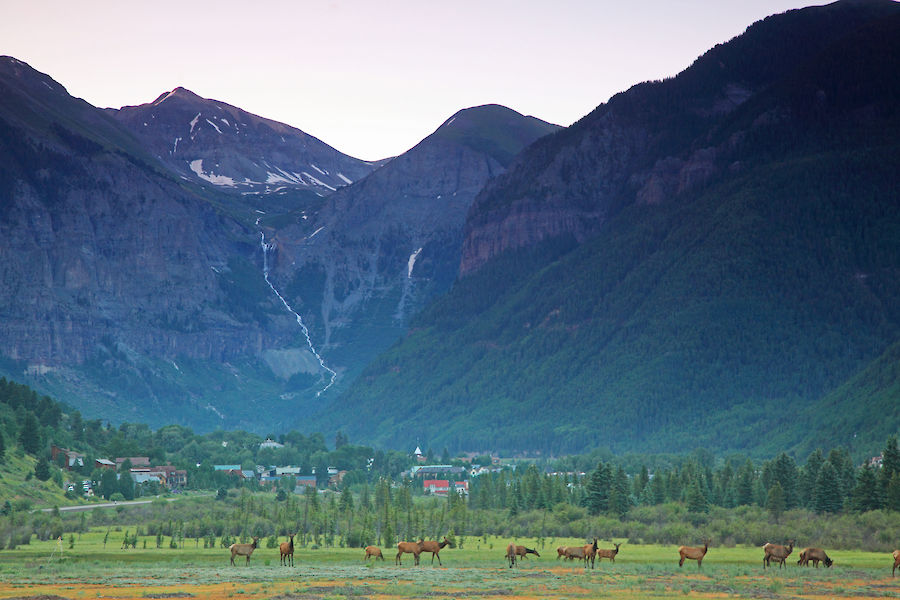 That's right. When it was first established back in 1878, Telluride was called "Columbia". Turns out this made life tricky for the U.S. Postal Service, which kept sending our mail to a different Colombia, a town some 20 years older located in the foothills of the Sierra Nevada in California. After nine years of misdirected mail, the Colorado town renamed itself Telluride. Legend has it that the name derived from a common warning given to anyone heading to the remote community perched high in the treacherous San Juan Mountains: to hell you ride! A less colorful, but more likely explanation is that Telluride came from tellurium, a mineral that, ironically, was never found in area mines, but which occurs elsewhere in Colorado.
View All Blogs