Extraordinary Dining in Telluride
Telluride's an extraordinary place, so it shouldn't be a surprise that Telluride's dining scene offers some out of the ordinary experiences. Whether it's the journey to the venue, the menu or the location, enjoy a very special meal at one of these very special places. 
Allred's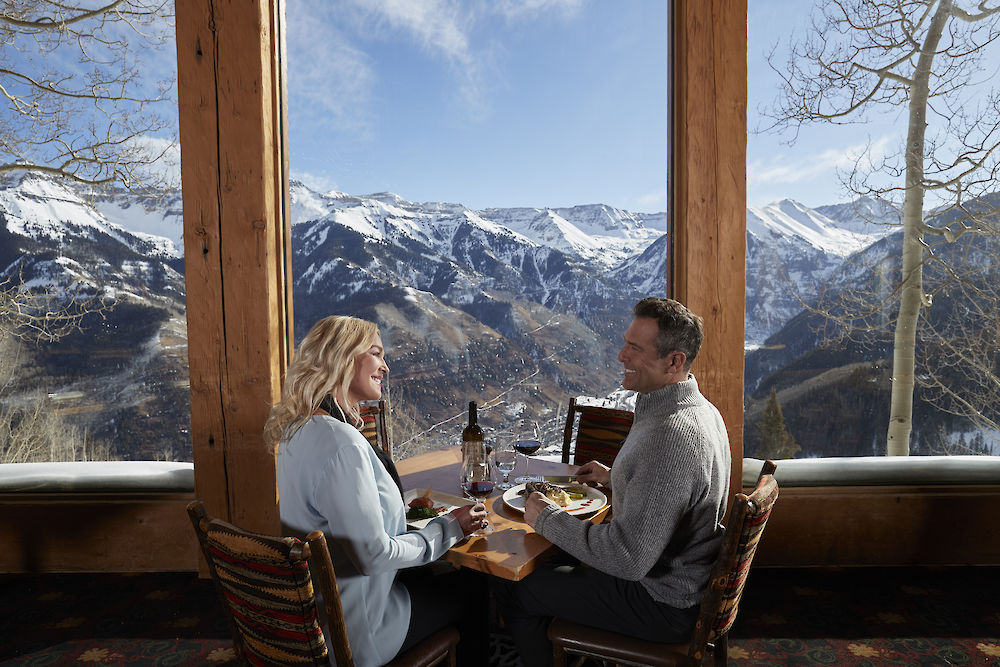 Take the fun, unique Gondola from either Telluride or Mountain Village and alight at the midpoint, San Sophia Station. There you will find Allred's perched on the ridgeline almost 1,800 feet above the town of Telluride, the perfect location for a dining experience that you will never forget. Book an early table and watch the alpenglow light up the surrounding peaks, or go after dark to see the town's lights twinkle below while the moonrise illuminates the snowscape. Either way, the vistas are stunning. Remember to look down for just a minute to order from Allred's delightful menu. It showcases modern American cuisine that emphasizes local and sustainable.
Alpino Vino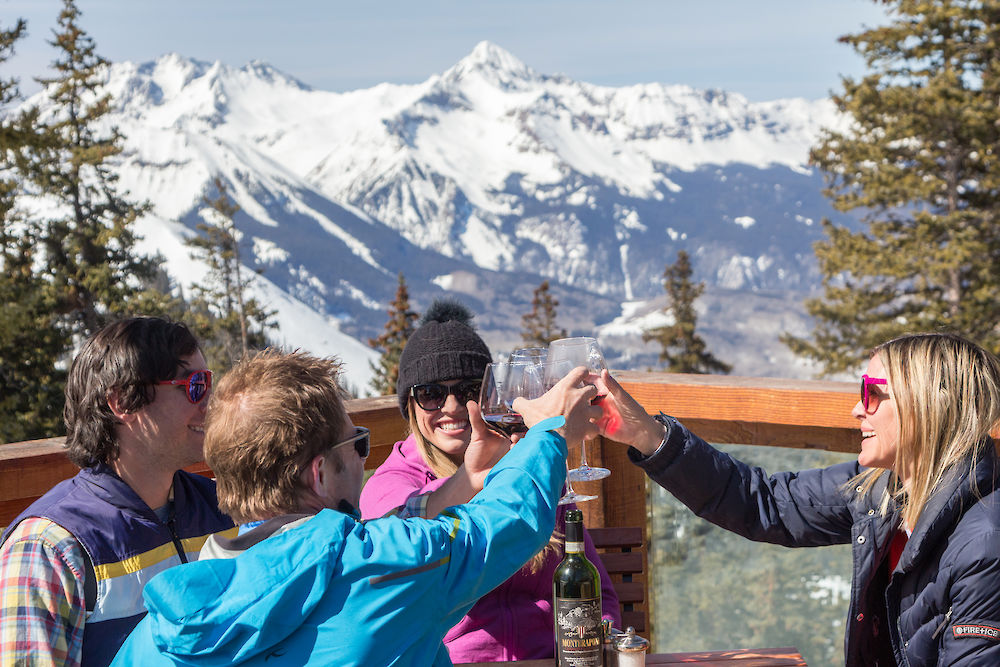 One of the highest restaurants in North America, Alpino Vino sits atop the Telluride Ski Resort, 12,000 feet above sea level. Diners arrive via the ski resort's luxuriously outfitted snowcoach to the cozy and inviting restaurant beautifully situated alongside See Forever, above Buzz's Glade. It's a spot that offers unparalleled views across the slopes, westward to the Wilson Range. Alpino Vino's exquisite location is matched by its exquisite cuisine: a five-course, Italian-themed menu overseen by chef Nicola Peccedi with the option of wine pairing by sommelier extraordinaire Andrew Shaffner, the ski resort's wine director. Truly memorable.
Telluride Sleighs and Wagons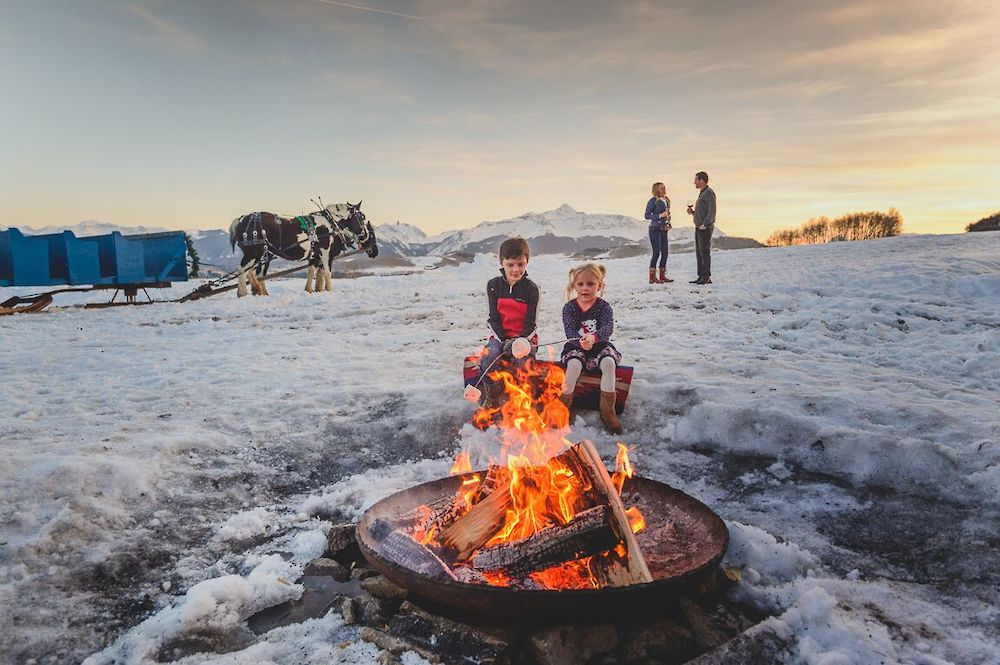 Storytelling and fine dining combine beautifully thanks to fifth-generation Tellurider Ashley Story, who regales visitors with local lore during a horse-drawn sleigh ride at her family's historic Aldasoro Ranch, about 5 miles west of town. For more than 100 years, the Aldasoros, a well-known local family whose roots stretch to the Basque Country of Spain, operated a sheep farm on a mesa just outside of town. Nowadays, Ashley takes diners on a very special starlit journey — which can be family friendly or just the grown-ups — followed by fine dining in a charming, heated tent where the Basque-influenced menu includes favorites from the family's recipe collection.
The Tunnel
Much like at a Prohibition-era speakeasy, diners gain entrance to this wonderful spot, which is located at 700 West Colorado Avenue, no. 242, by whispering a password through a small hatch in the front door. They are then brought through the kitchen to a beautiful, secluded dining room, tucked away from the hustle and bustle of the real world. From there, these lucky diners enjoy a six-course meal with optional wine pairing. The menu, devised by chef/owner Mark Krasic, dives into intense studies of different regions with themes that change every four to six weeks. Produce is sourced authentically from the regions of reference as much as possible, as well as from local, organic farms and ranches. Dining at the Tunnel is a true culinary adventure.
View All Blogs