Blues & Brews Announces 2023 Festival Lineup
The 2023 Telluride Blues and Brews Festival lineup has been released and while there are some familiar faces, there are plenty of new ones, too. The 29th annual festival will be held September 15-17 in Town Park and will feature Bonnie Raitt, The Roots, The Revivalists, The Word (featuring: Luther Dickinson, Cody Dickinson, Robert Randolph, John Medeski & Rayfield 'Ray Ray' Holloman), The Robert Cray Band, Christone "Kingfish" Ingram and many more.
Many of these artists will also be playing late-night shows, plus festival attendees can enjoy twilight sessions and a sunset blues concert.
Check out the full lineup below: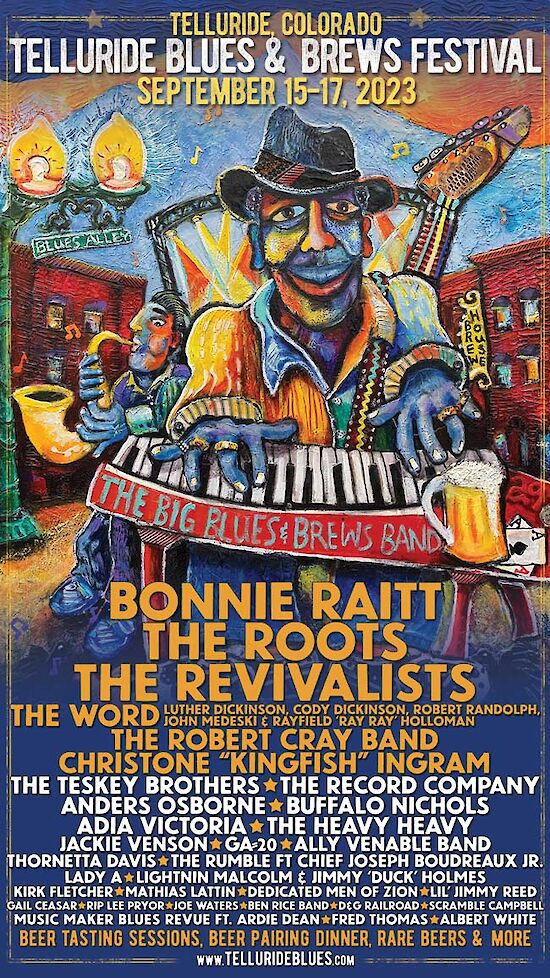 The festival is so much more than just music - there is a grand tasting, yoga sessions, group hikes, a 5K race, bike races, and more.
Tickets are on sale March 15 at 10 a.m. MST. 
View All Blogs