Community Clean Up
We all love Telluride so let's join together to keep our mountain paradise pristine and clean.  Head out to your favorite trail, campsite or outdoor area during a Community Clean Up Weekend:
• June 18-20
• July 9-11
• July 30-August 1
• August 6-8
• August 21 (in Mountain Village)
Pick up trash bags and gloves at the Visit Telluride booth at the Telluride Farmer's Market, 10:30am-4 pm, on the Friday of each clean up weekend. Supplies will also be available at the Visitor's Center Thursday-Sunday from 10-5 pm during the clean up weekends. Drop trash off in the dumpster on the south side of Elks Park.
Post photos of you doing your part and tag them #keeptellurideclean.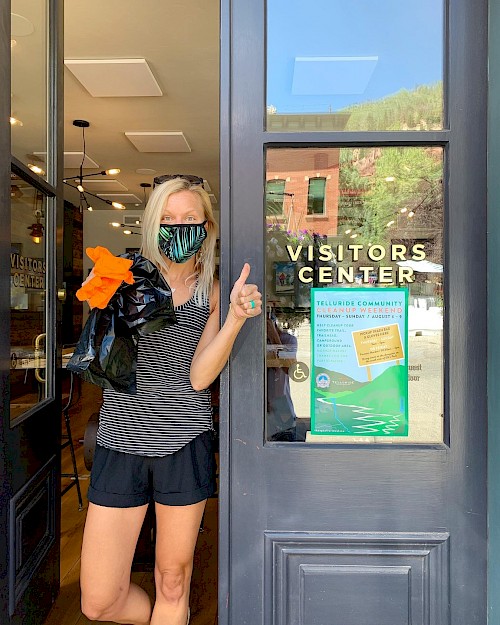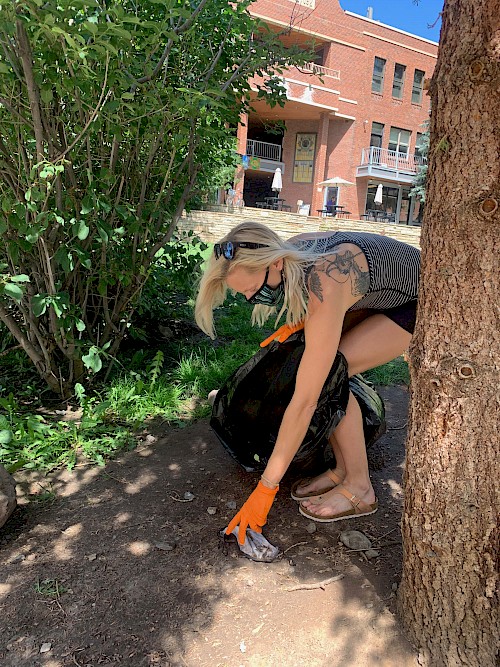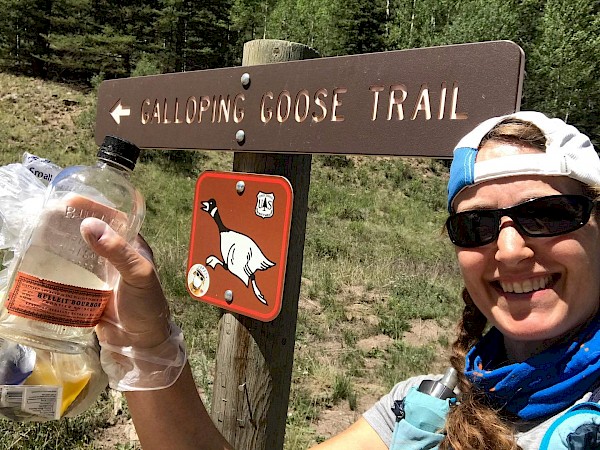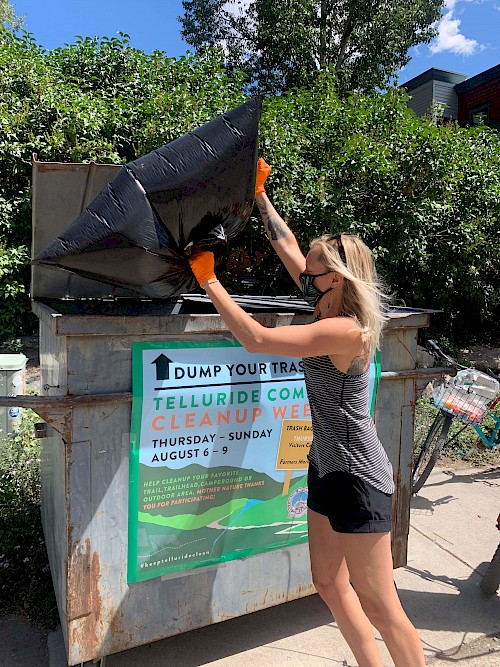 Picking up trash along trails  does not need to be limited to Community Clean Up Weekends. Whenever you head out, carry a small disposable bag (poop bags, recycled produce bags, recycled baggies) and use it as a glove to pick up trash and dispose of it in a trash can when you are able. Discarded face masks are a big concern at the moment as they are polluting the planet and hurting wildlife. Spread some extra love to Telluride and Mother Nature and pick up waste whenever you can.  We (and Mother Nature) sincerely thank you for your effort.