Telluride Brewing Company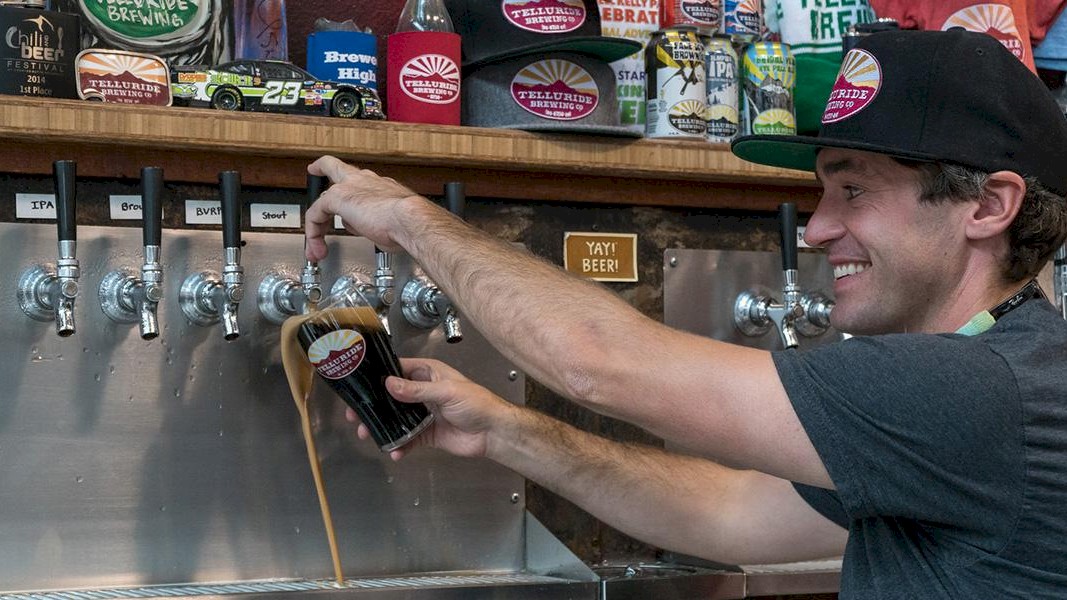 Telluride. Skiing. Rafting. Grateful Dead. But most of all, BEER brought best friends Chris Fish and Tommy Thacher together.
The pair first met at a local bar in Telluride. Fish was the brewmaster, and Tommy the bartender. At night, they spent long hours discussing their quest for the perfect beer and their ultimate dream of opening a brewery.
Over time, Fish's beers began attracting attention – winning gold and bronze medals at the Great American Beer Festival and developing a dedicated following throughout Colorado. Tommy, meanwhile, went on to become a middle school history teacher. He and Fish remained close, however – seeing music, going on rafting and ski adventures, arguing over their favorite football teams, and, always, talking about their quest for the perfect beer.
Now, more than a decade in the making, Fish and Tommy made their quest for that perfect beer a reality. In May 2011, Fish and Tommy partnered with Telluride real estate broker Brian Gavin and local graphic artist John Lehman to form the Telluride Brewing Company. The team spent much of 2011 working to build their brewery and fine tune their brewing process.
The result is a variety of beers that come straight from Rocky Mountain snowmelt, which are made with premium malts and worthy hops. The taste is smooth and rich. Since the first beer was poured in 2012, Telluride Brewing has been on a tear. Telluride Brewing has undergone three different expansions, which has allowed production to double each year. The brewery also took home gold medals for their Face Down Brown at World Beer Cup (2012); Great American Beer Festival (2012); and Great American Beer Festival (2014). They recently won a Silver Medal at the 2015 Great American Beer Festival for their amazing Whacked Out Wheat.  Over the last four years, Telluride Brewing has also expanded it's distribution of its kegs and cans throughout the great state of Colorado. Fish and Tommy are always scheming to fine tune their quest for the perfect beer, but it is a safe assumption that their dream continues to come true!