San Sophia Overlook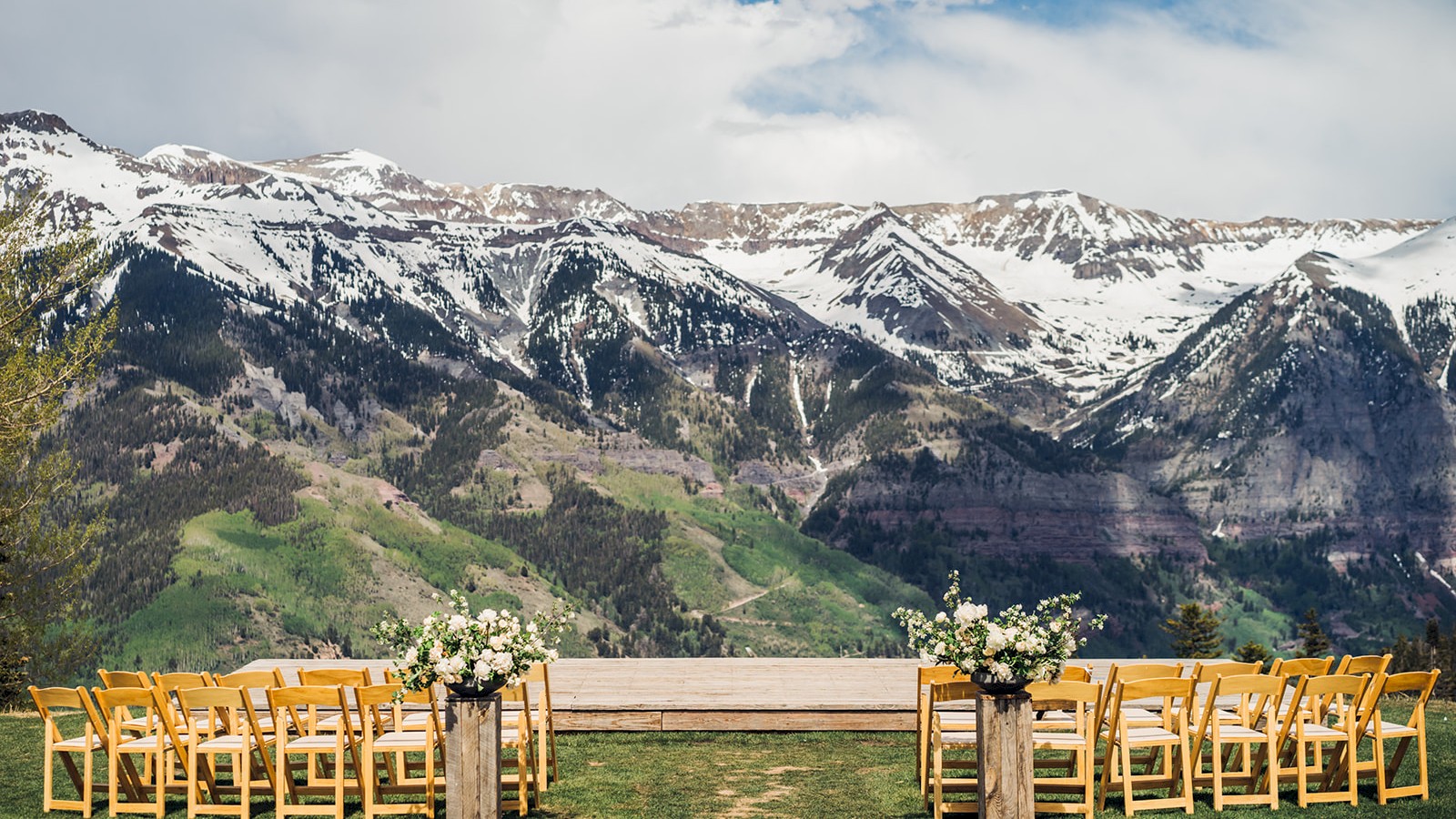 Located steps from the gondola, San Sophia Overlook features spectacular views overlooking the Town of Telluride and Wilson Peak. It's a great wedding and special events site, and is available for rent from the Telluride Ski Resort.
Accessed by the Gondola, and located just off the San Sophia Gondola Station, near the top of Lift 7, this beautiful mountain top outdoor wedding site overlooks the Town of Telluride, surrounded by mountain peaks and towering spruce trees. A wide path runs from the Gondola station, past the Nature Center to the site. The site offers a wooden deck for the wedding party perched at the end of the ridge and a grass amphitheater that can accommodate seating for up to 200 guests.
The site consists of a grassy open area defined by natural landscaping, with large granite steps leading to the wedding deck. Please note that there are no changing facilities or weather shelters. A yurt is included for the bride/bridal party to stage in during the summertime only. Public restrooms are located adjacent to the Gondola Station.
The Telluride Ski Resort handles all catering on site.