Inn at Lost Creek
Inn at Lost Creek Image Slideshow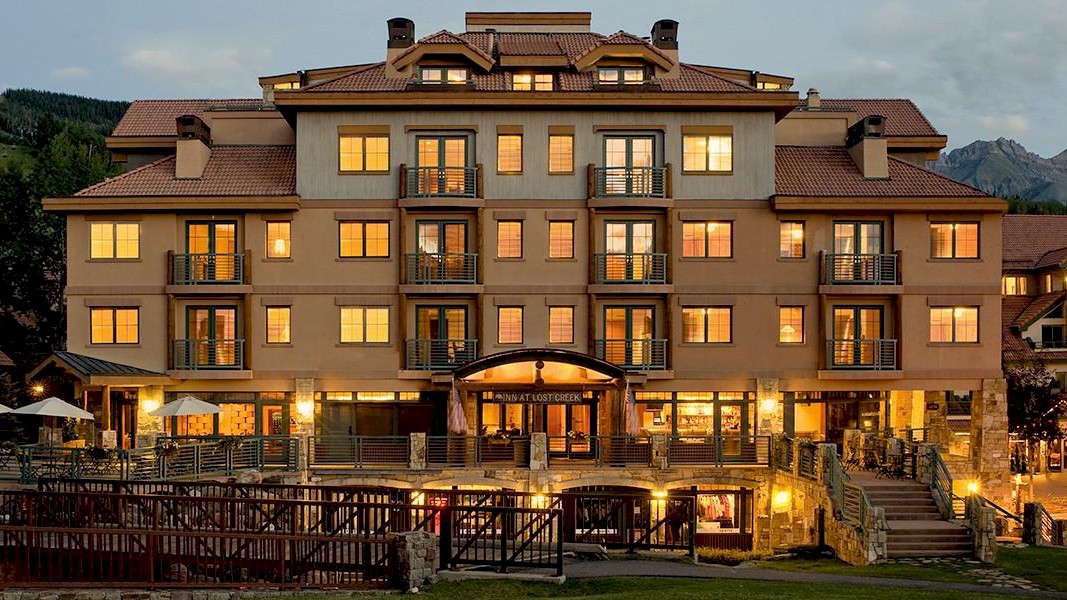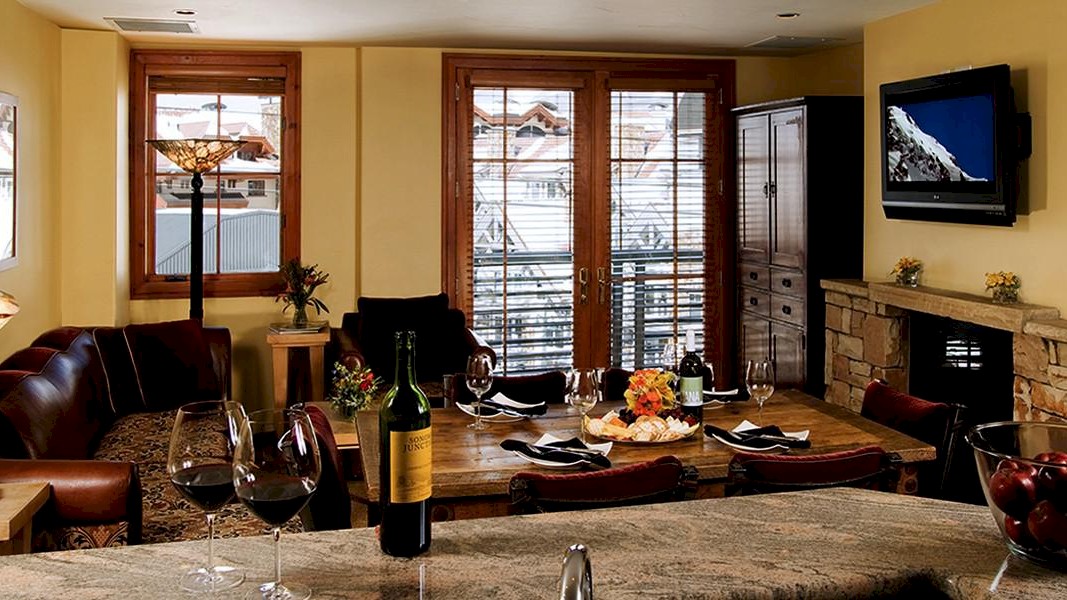 Inn at Lost Creek is a four-star luxury boutique hotel with 32 individually decorated suites. We have two private roof-top hot tubs, a fitness center and two new treatment massage rooms. We are 100 yards from the gondola station for the free 13-minute ride to the historical town of Telluride.
In the summer, we offer a free golf valet service to the Telluride Golf course one block away.
In the winter, we have the premiere location on the mountain for ski-in/out convenience with a complimentary ski valet who specializes in giving extra special care to you and your skis by waxing and deburring them every night. We have a full-service ski shop, Christy Sports, located on the premises to handle any other skiing needs.
Upon booking with us, you are assigned a concierge who will handle any of your vacation needs, and our bell services will pick you up from the Telluride Airport. Please call the hotel to arrange your complimentary Telluride Airport shuttle. We also host the 9545 Restaurant and Bar, which serves breakfast, lunch and dinner (hours are seasonal; please contact hotel directly).
Amenities
Hot Tub
Ski in/out
Fireplace
Onsite Dining
Fitness Centre
Laundry
Onsite Parking
Wi-Fi
A/C
Business Center
Airport Pick-up
Kitchen
On-site Bar