Historic Sheridan Opera House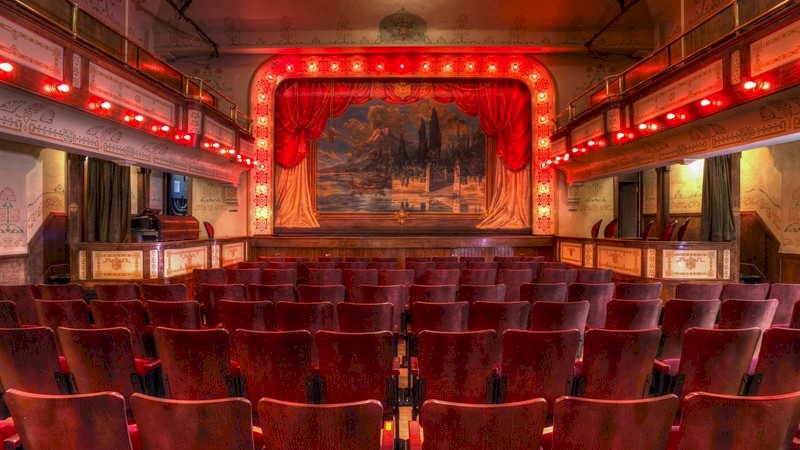 The Historic Sheridan Opera House is center stage in Telluride's thriving arts community. Historic, intimate and beautiful, it is an extraordinary venue for everything from concerts to movie premieres to private weddings or parties. The Historic Sheridan Opera House was built by the Telluride miners in 1913 as a vaudeville theater and cultural center, attracting variety shows, orchestras and touring theater companies. Performers from Lillian Gish to Sarah Bernhardt to Jackson Browne to Jimmy Buffet and even Mumford & Sons and Jewel have graced its stage. In 1991, Sandra and Keith Carradine saved the Opera House from demolition by creating the Sheridan Arts Foundation.
Today, this 230-seat intimate theater is owned and operated by the Sheridan Arts Foundation, a 501 (c) (3) non-profit organization dedicated to preserving the historic Sheridan Opera House, bringing quality arts and cultural events to Telluride, providing local and national youth with access and exposure to the arts through education. The Sheridan Arts Foundation is also home to Young People's Theater, a non-competitive drama education program for kids ages 3-18. Providing innovative and dymanic drama education to the youth of Telluride, Colorado since 1999 at the historic Sherirdan Opera House, the YPT present three full musicals to the community and a diverse variety of classes and workshops throughout the year including the Summer Specatcular Theater Camp in July.
The Sheridan Arts Foundation is sponsored in part by grants from the Telluride Foundation & CCAASE.