Wasatch Trail Loop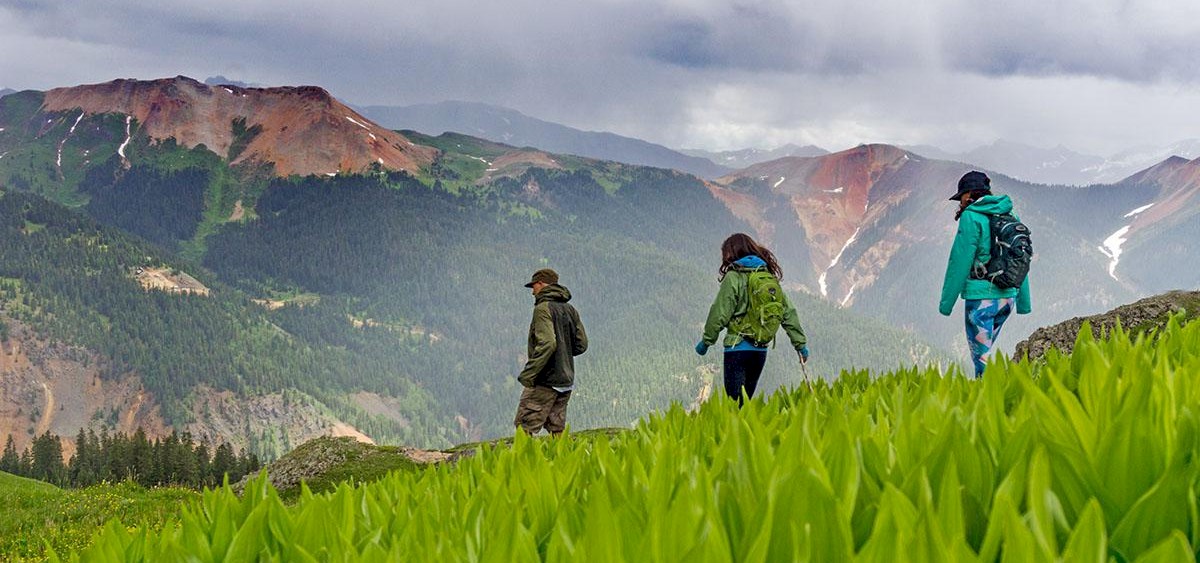 Difficult Hike Known for Wildflowers
This is a beautiful full-day hike in Telluride. You can either start the "loop" (which is more of a "U" than a loop) at Bridal Veil Falls or Bear Creek. This adventure offers great views and wonderful alpine flowers. Bring a map as there are two critical junctions that do not have signposts.
Directions:
Full Loop: This loop starts at the top of Bridal Veil Falls or at the Bear Creek Falls trailhead. If you can be dropped off at the top of Bridal Veil Falls, you'll cut off 1,200 feet of hiking (from 4,250 feet to 2,650 feet). 
Wasatch Connection: There is a variation that can be made from the Bear Creek Trail side of the loop. You can choose to start at Bear Creek Trail or from the top of the ski resort where Gold Hill meets the backside. The "connection" is a steep and rocky 1.4-mile trail connecting the See Forever Trail to the Wasatch Trail. Combine these trails for an arduous, day-long adventure. From Bear Creek Trail, head in 2 miles and take the Wasatch Trail trail that takes you steeply up the canyon towards Nellie Mine. You will encounter a few trail junctures, stay right and head towards the ski resort. Eventually, you will catch the Wasatch Connection Trail and head uphill towards Gold Hill. You will hike through Revelation Bowl as the trail leads you up towards See Forever ski run. If coming from the ski resort, choose to hike up to See Forever Trail from a variety of starting points, including St. Sophia Gondola Station. Follow the directions in reverse, and finish the hike at the bottom of Bear Creek Trail.