Walking Tours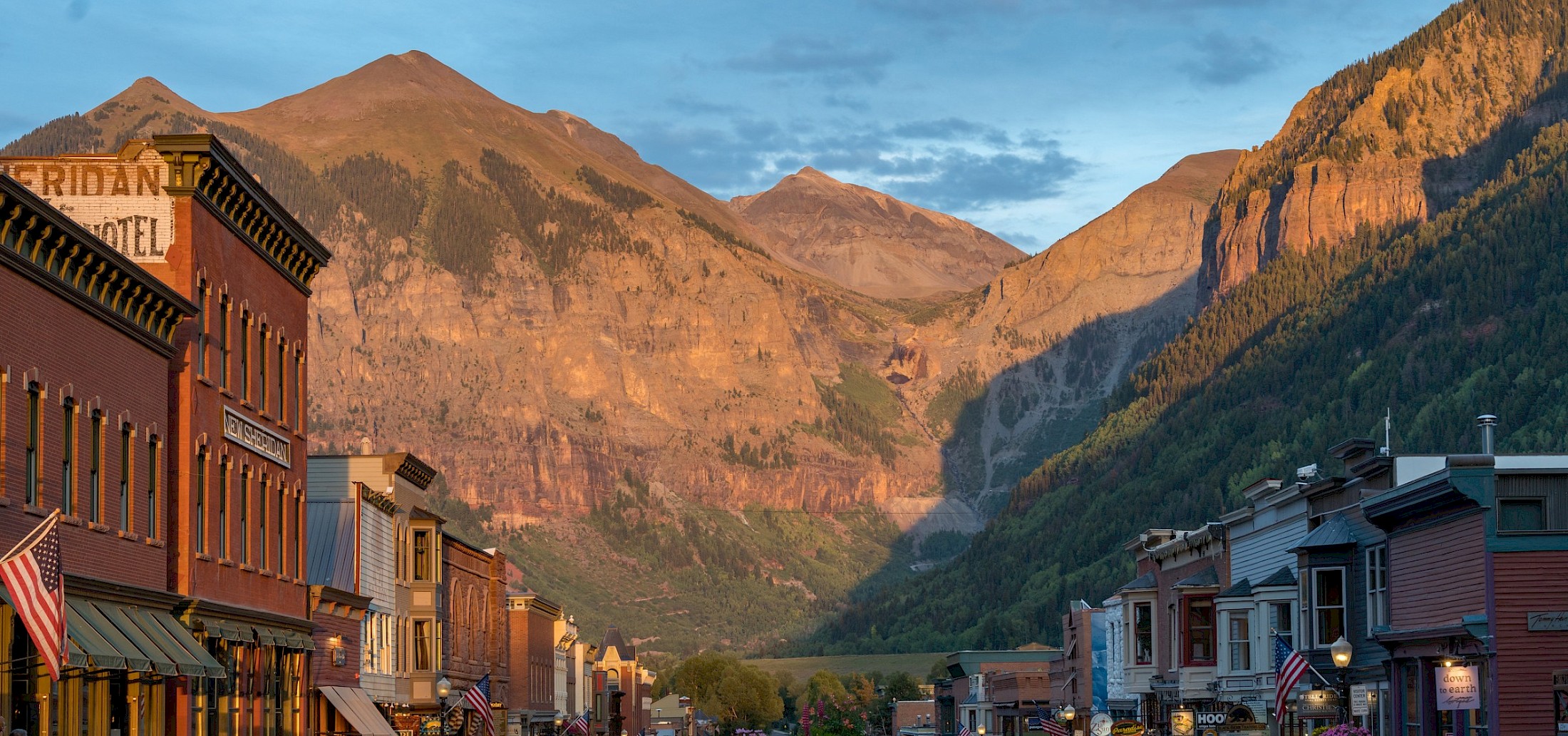 The downtown core of Telluride was designated a National Historic Landmark District in 1964. This honor has translated into a beautifully preserved Main Street and surrounding streets where Victorian homes, mining shacks and clapboard storefronts set the stage for a bustling shopping and dining district.
Telluride is 12 blocks long by 8 blocks wide, perfect for a walking tour. Whether your passion is for architectural details, native flower gardens or the colorful stories behind the buildings, a historic walking tour is the perfect way to explore Telluride's rich heritage. Every history lesson is best started at the Telluride Historical Museum, an intimate and interpretative environment that offers far more than artifacts under glass. The museum's mission is to preserve and promote the rich and colorful history of the region. Located just off Main Street, hit the museum first and jump-start your tour de history.
For an in-depth historic experience, Telluride is home to many local historians who love bringing to life the heritage of the Telluride region. From the formation of the canyon to the excitement of the gold and silver boom times, these storytellers have a knack for sharing the tales of these mountains. Ashley Boling leads an interesting and informative historic walking tour. 
At your leisure, a self-guided historic walking tour offers sight-seeing, trivia and fresh air. Print your open map of the tour, which includes over fourteen historic stops and wonderful descriptions.