Tomboy Road, Town of Tomboy & Imogene Pass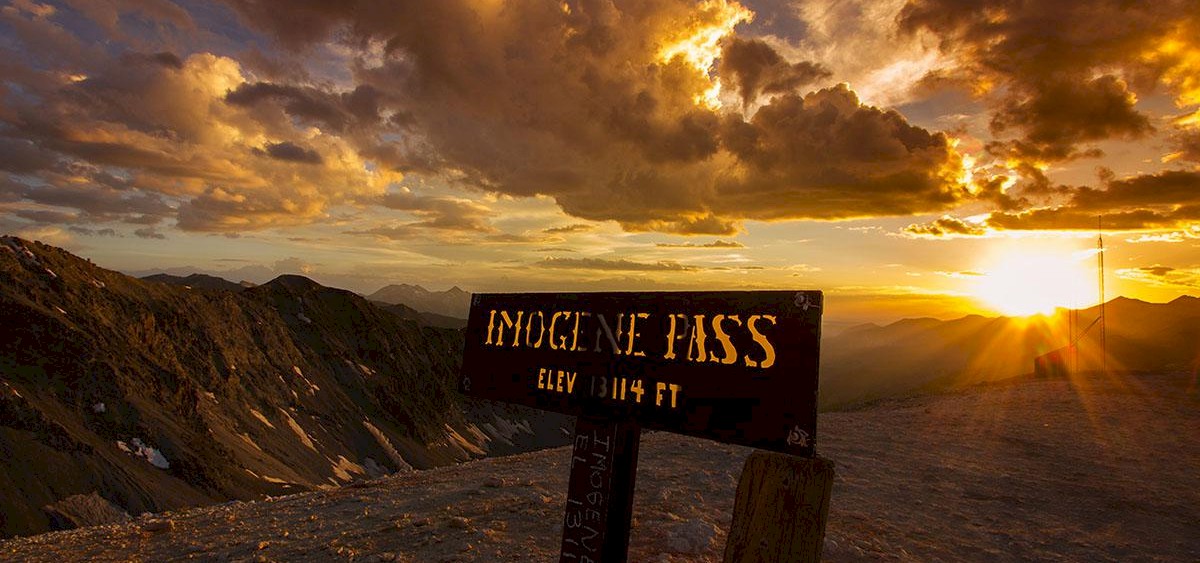 Moderate to Difficult - Tomboy Road was once a well-traveled mining road that connected Telluride and the Town of Ouray. Today, this road is traveled by those seeking stories of Telluride's past and those wanting an adventurous journey.
Be prepared for this rugged five-mile road to the fascinating town of Tomboy (2,650-foot elevation gain) by taking plenty of water, food or snacks, and warm clothing. It is seven miles to Imogene Pass (at 13,114 feet, it's a 4,350 elevation gain). If you continue east on Tomboy Road, the Town of Ouray is another ten miles down.
Start in town at the north end of Oak Street and turn right on the dirt road (Tomboy Road). Continue past waterfalls and through a tunnel to arrive at the mining camp of Tomboy. The road continuing on to the pass is a steep grade with loose rock. Great views, but the weather can become cold and windy in the middle of summer. Watch out for summer thunderstorms. You can continue to the town of Ouray but bring a map as there are several forks. This road is traveled by 4x4 vehicles, mountain bikers and the occasional hiker/runner.