Tomboy Ghost Town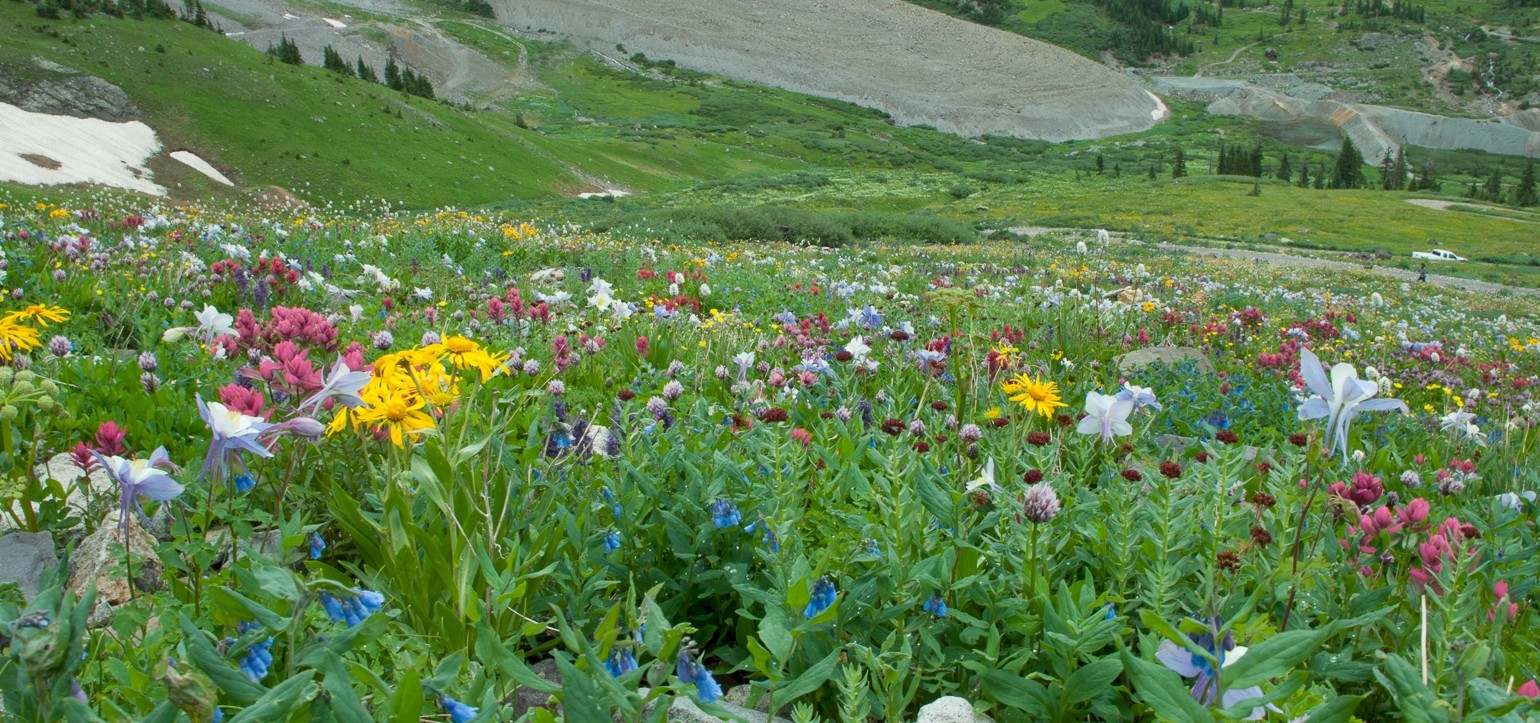 Take a Drive to Tomboy Town
Tomboy is a former mining town that in its heyday housed 1,000 residents. When the ore ran out, so did the people. The mine closed in 1927 and the town ceased to exist.
There are several buildings and mining relics to explore. In July and August, you will find the hillside to the North full of wildflowers too!
Most likely you will not be alone on your visit to Tomboy. Listen for a high-pitched chirp and you will most likely find a few marmots ducking into the rockpiles. The chirp has earned them the nickname "whistle pigs" but there is nothing to fear from these small mammals.
The journey to Tomboy is best enjoyed by jeep, but for the intrepid adventurer, it can make a good hike. Just be wary of the other 4WD traffic which can kick up dust on busy summer days. Want to just relax and leave the driving to a guide who can give you a history lesson about the town? Try a jeep tour with our friends at Telluride Outside. Make it a day trip and keep going over Imogene Pass to Ouray! 
Distance: 5 miles from Telluride on an unpaved road.
Difficulty: Moderate
Elevation Gain:  2,650 ft
Time: Take your time and explore! A reasonable amount of time to drive one way is 45 minutes. 
Directions:
Tomboy Road can be accessed from the top of North Oak Street. Drive or hike to five miles up Tomboy Road and you will reach the ghost town of Tomboy, an old mining town from the 1880s that used to host 1,000 year-round residences.