San Miguel River Trail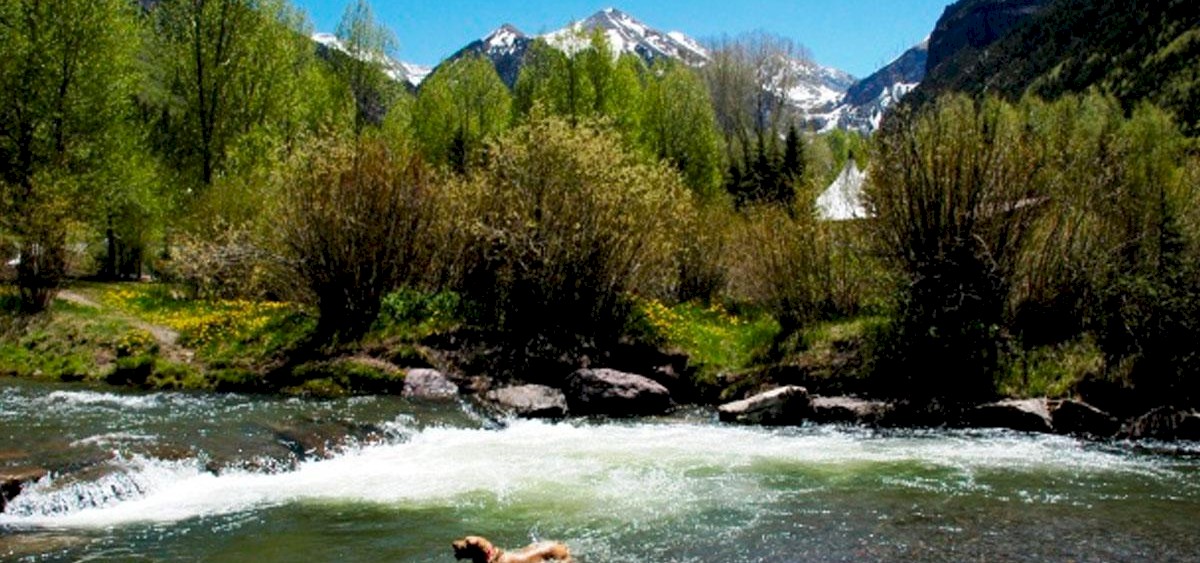 Bliss Along the River
Perfect for a stroll, this easy trail can be accessed from a variety of side streets in Telluride. The trail basically follows the San Miguel River for the length of the town. Dog-friendly with many swimming holes, the River Trail is a year-round favorite of locals.
Directions:
From Valley Floor to Box Canyon: The San Miguel River Trail is sandwiched by the Idarado Legacy Trail to the east and the Valley Floor Trail to the west. Follow the trail east and connect with the Idarado Legacy Trail where you will find a gentle grade and interpretive signs with stories of Telluride's mining heritage. Continue to the end of the box canyon and be rewarded with unobstructed views of Bridal Veil Falls and the still-operational Pandora Mill.
Mountain Village Connection: From Station Telluride Gondola, travel west on a pleasant 2-mile graded path along the San Miguel River to an intersection with the Boomerang Trail. This section of Boomerang Trail is a steep one-mile trail with a 700-foot elevation change through the forest. The trail climbs to Mountain Village and exits onto Country Club Drive, to the right of Jurassic trailhead. Or, you can cross the bridge and the Telluride Valley Floor to connect with the paved Bike Path for a loop back to Telluride.