Red Cone Retreat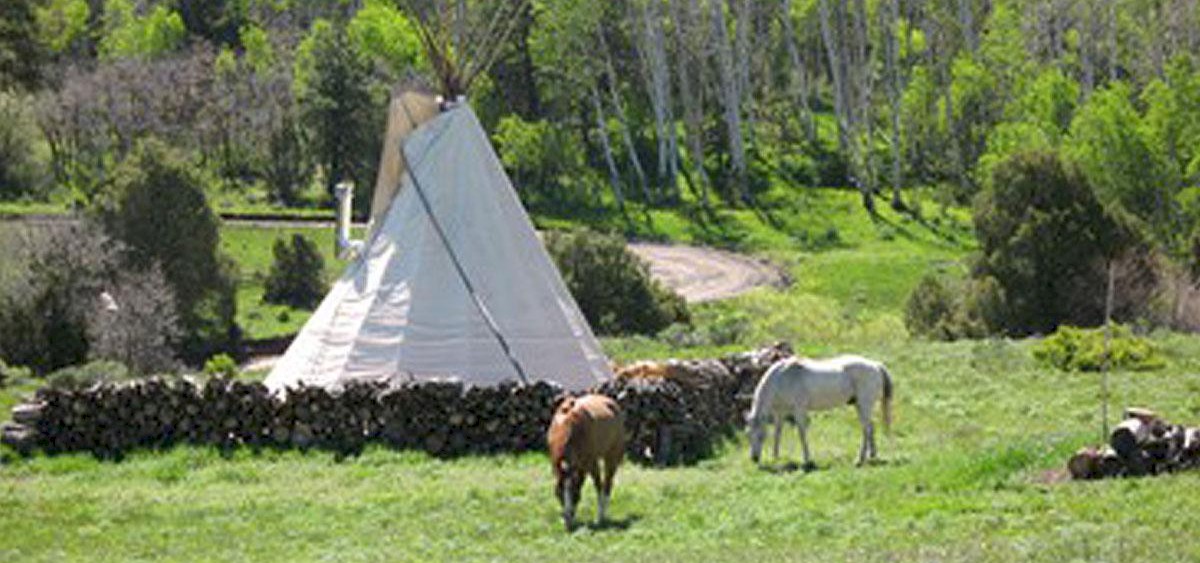 Red Cone Retreat offers guests an authentic western adventure: rent tipis that are completely off the grid. Refrigeration and cooking facilities, outdoor showers available. 
A wilderness camp, under the Colorado blue sky, made up of open spaces intermittent with copses of aspen and evergreen, neighboring Miramonte Reservoir and Lone Cone Mountain, adjacent to Colorado National Forests, in which you will find Lone Cone Wilderness Area, Fishing at Local Lakes or the San Miguel River, rafting, backpacking, hiking, hunting and mountain biking.
Tipis are furnished and equipped with:
2 single sized beds with fresh bedding and linens (space for one cot)
Wood stove for warmth, personal cooking and ambience
Tables and chairs
All the wood you need
One propane cooker
Fire extinguisher
Firestarter and oil lamp
Things guests need to bring:
Warm sleeping bag and flashlight
Phone: 970.729.2161
Email: redconeretreat@yahoo.com
Address: 2965 Red Cone Drive, PO Box 192, Norwood, CO 81423
Transportation is available from Telluride. 
 Easy Access To:
National Forest lands
Telluride Skiing and Recreation
Short drive from Moab