Ouray Hot Springs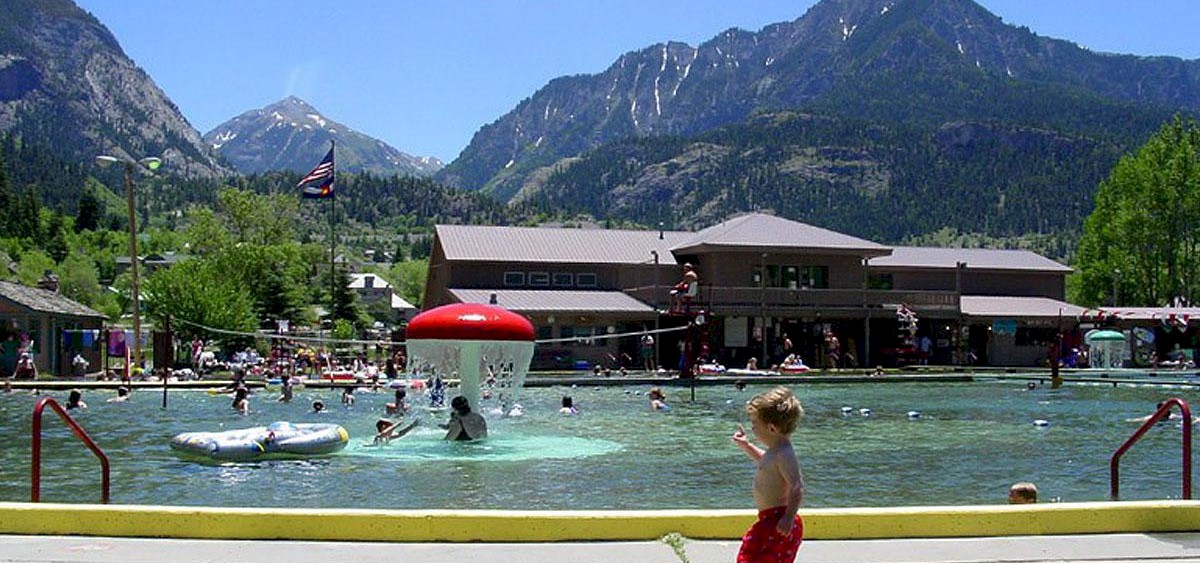 Ouray's Natural Hot Springs Pool was constructed in 1927 after six years of planning and delays. The local residents and officials had seen it as a way of attracting more tourists to the community. Attended by the largest crowd of visitors ever to assemble in Ouray, the opening of the Pool was July 4th, 1927.
Ouray now offers a 250 to a 150-foot public pool containing over a million gallons of natural hot springs water. In addition to several soaking sections at a variety of temperatures ranging from 96 to 106 degrees, the pool has a lap swimming section, a diving area and a game area for water volleyball. The crystal-clear water, free from the strong smell of sulphur typical of many hot springs, makes the Ouray Hot Springs Pool more enjoyable and popular with visitors from around the world.
Ouray Hot Springs are just a 1-hour drive from Telluride. There are 3 pools: hot, warm and cool, where you can exercise by swimming lengths. You can go from one pool to the other with ease.
Contact the Ouray Chamber for more information, call–970.325.7073 or visit their website.