Gondola
Gondola Image Slideshow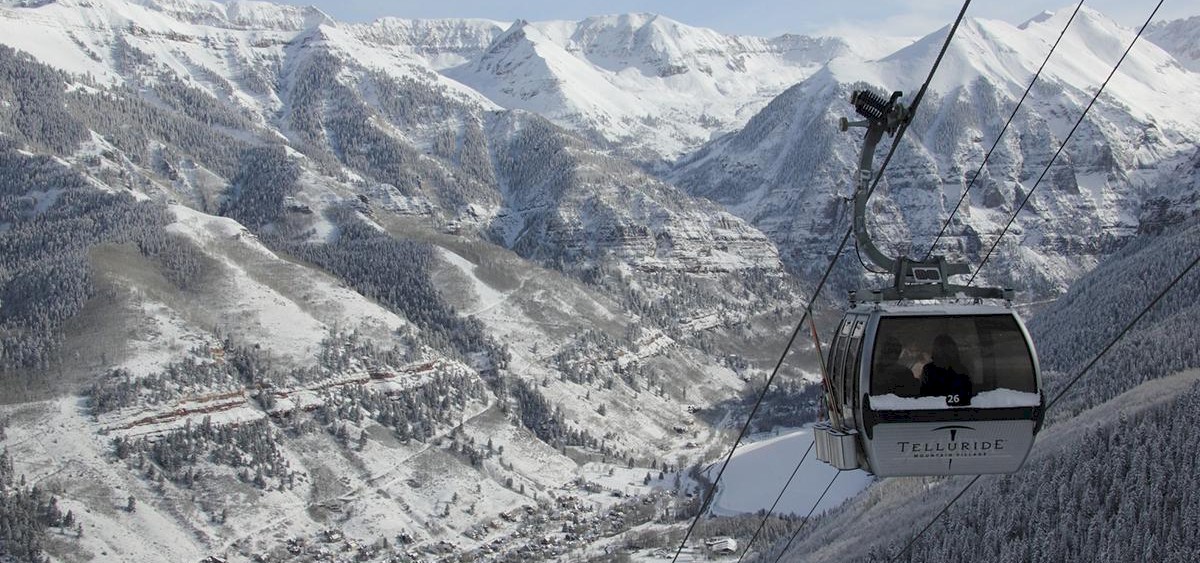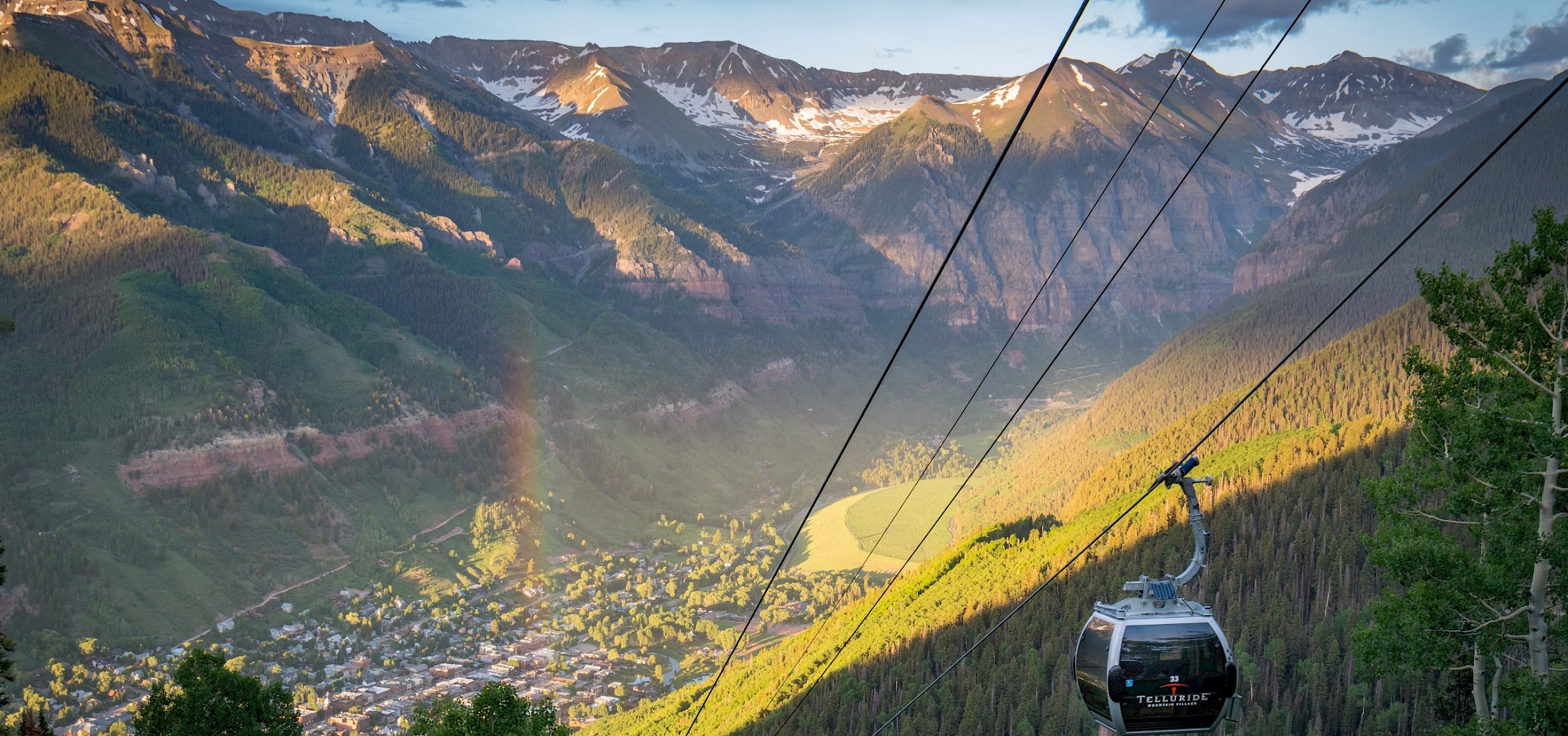 Riding the gondola never gets old. Many kids say "This is better than a ride at Disneyland!" We have to agree and the best part—it's free. The gondola celebrated its 20th Anniversary in December 2016 and kids love riding in the commemorative red cabin.  Take the "G" from town to Mountain Village. Have some lunch, check out the slopes, and then head over to the playground near Poacher's Pub. The ride from Telluride to Mountain Village takes approximately 13 minutes.
History of the Gondola
Originally built to improve air quality in the region by keeping cars off the road, the Gondola has been annually shuttling approximately 2.8 million skiers, snowboarders, mountain bikers, hikers, festival-goers and commuters up and over 10,500-foot Coonskin Ridge since December 1996. The ride on the "G" provides expansive vistas of the San Juan Mountains, Aspen-cloaked mesas and sun-struck waterfalls as well as a bird's eye view of both towns.  On a clear day, riders can see all the way to the La Sal Range in Utah, but the views aren't the Gondola's only attribute: It's also the first and only free public transportation of its kind in the United States.