Galloping Goose Trail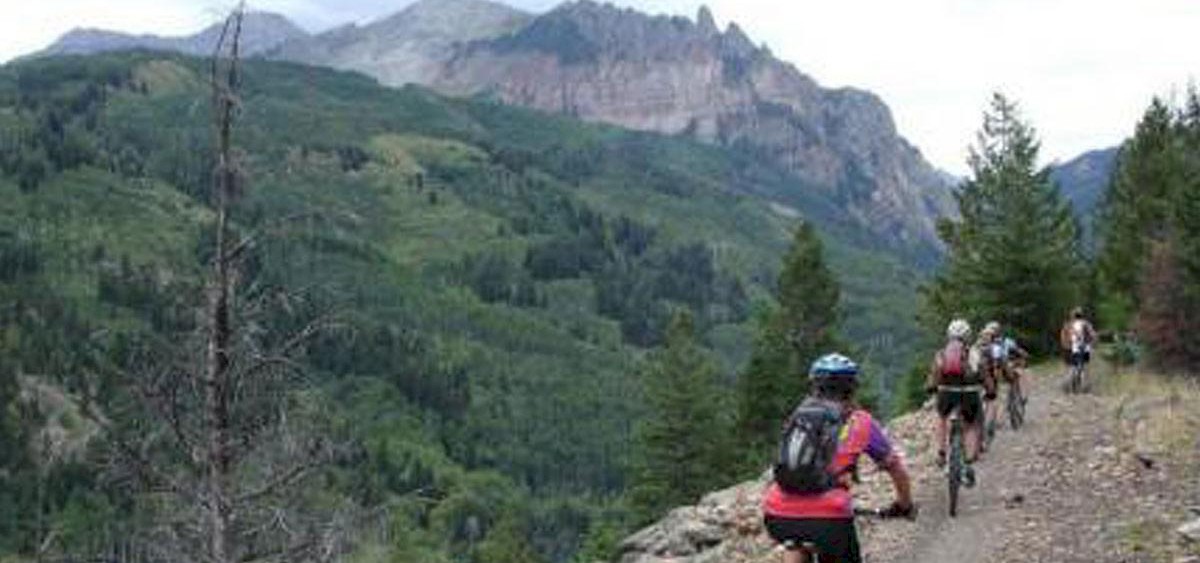 This gently graded, primarily non-technical trail follows an old narrow-gauge rail line for roughly 19 miles from the 10,222-foot Lizard Head Pass back toward the town of Telluride. Several options for rides exist: if you plan to ride the trail end to end and want a relatively easy downhill cruise, start at Lizard Head Pass and ride south. For a gradual but relentless climb, start outside Telluride and ride north. For a shorter ride (6 miles) with a little of both, do an out-and-back from town to the Ilium Trailhead.
Starting from Lizard Head, you'll begin near the shimmering Trout Lake, surrounded by stunning 14,000 peaks. The trail winds its way through mixed forest, paralleling (and occasionally crossing underneath) the highway, and along the edges of ridges overlooking surrounding valleys and peaks. There are a few short, steep technical sections and one four-mile stretch of dirt road between Sunshine Mesa and Ilium Trailhead, but otherwise, enjoy relatively smooth single-or-double-track the entire way.
Description provided by RootsRated.com