Fly Fishing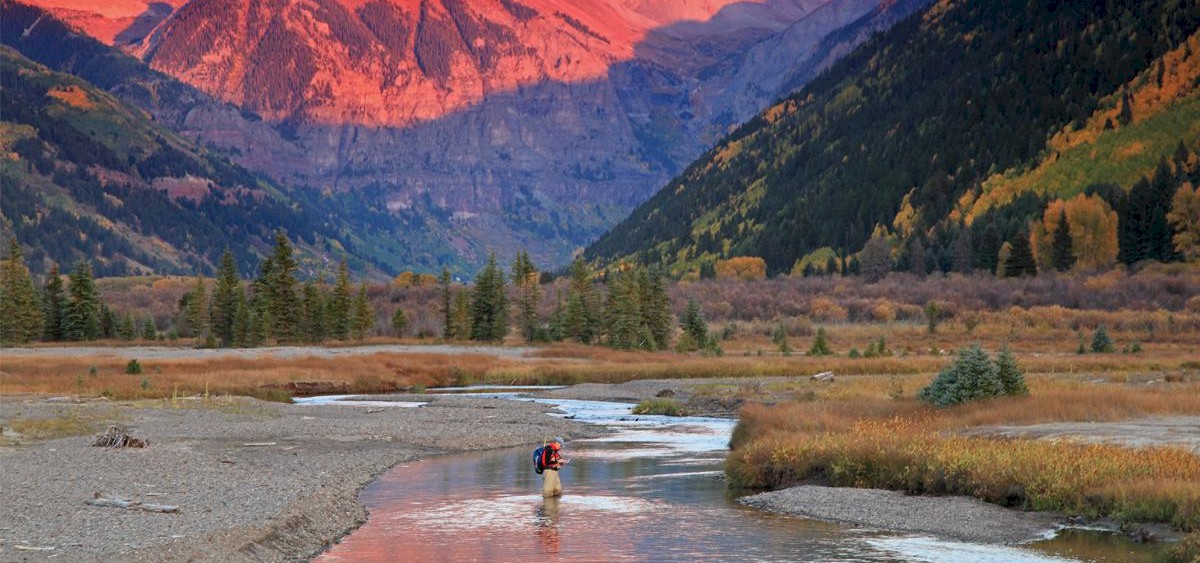 With some of the finest trout streams in the Rocky Mountains, and a variety of lakes, ponds and alpine creeks, Telluride is an angler's paradise. To make the most of your fishing outing, we recommend learning the waterways and surrounding terrain with the help of a local guide. With an outfitter, you can also choose a float fishing trip or access private waters.
Fishing Etiquette:
A fishing license is required in Colorado and can be purchased at most sporting goods shops.
Most lakes and rivers on Colorado's Western Slope have a zero to four possession limit depending on species of fish. Ask for the "Colorado Fishing Proclamation" in local sporting good shops for details.
Protect river corridors. Avoid trampling plants and causing erosion of banks as it affects fish habitat.
Avoid trespassing. River corridors that cross private property cannot be accessed without permission from the landowner.
Please learn local regulations, including bait restrictions and catch-and-release sections of the river. To catch and release, buy barbless flies or flatten the barbs on your hooks. Handle fish with wet hands and avoid sunscreen and insect repellent, which can damage the trout's protective coating.
Fly Fishing Guides & Shops